Cheddar- Beer Fondue
There's really nothing better than melted cheese mixed with *bacon* and beer in this Cheddar- Beer Fondue.  Add a few spices and heat it all up until hot and bubbly. Oh Yeah!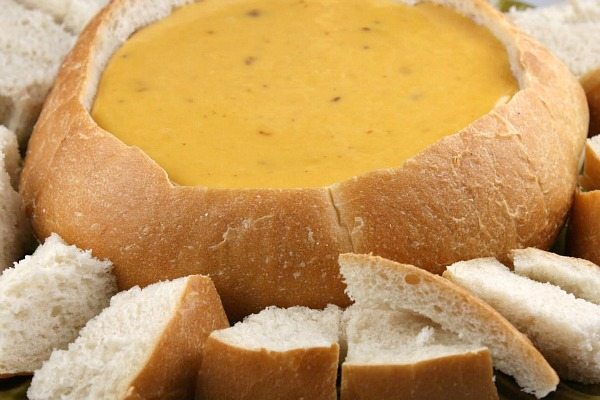 Yield: 12 servings
Prep Time: 25 min
Cook Time: 15 min
Cheddar- Beer Fondue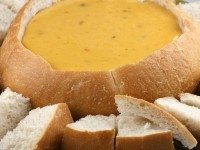 Ingredients:
6 slices bacon
1 pound extra- sharp Cheddar, grated
1 1/2 Tablespoons all-purpose flour
1 cup ale or lager beer
2 teaspoons dry mustard
1 Tablespoon worcestershire sauce
black pepper to taste
Directions:
1. Cook bacon until crisp. Crumble and set aside.
2. Toss cheese and flour in small bowl.
3. Put beer and seasonings into medium pot and bring to a boil. Slowly whisk in cheese in small amounts. When all cheese is added and melted, stir in bacon and black pepper to taste.
4. Serve with sliced apples and toasted french bread chunks.
More fondue recipes you might enjoy:
Aged Cheddar and Guinness Fondue by Steamy Kitchen
Goat Cheese Fondue with Fried Sage by How Sweet It Is
Pesto- Cheese Fondue by A Spicy Perspective