Oscar- Worthy 'Baked' Spicy Brownies
When I first saw this recipe in O Magazine, I thought…'baked' spicy brownies? Ok, so how else would they be cooked… fried?  broiled?  sauteed?  microwaved?… (sounds like a Cakespy experiment waiting to happen). The full write-up explained that these treasures were adapted from a brownie found in a little pastry shop in Brooklyn called Baked. The owners (Matt Lewis & Renato Poliafito) have since released a cookbook- Baked: New Frontiers in Baking. It's on my Amazon wish list at the moment… just waiting for me to pull the trigger and order it. In the meantime, I was happy to try out one of these guy's recipes to find out if it was worthy enough to serve on Oscar night:  The Baked Spicy Brownie.
Here's the How-To:

Melt dark chocolate & butter in a make-shift double boiler (metal bowl over pan w/ simmering H2O).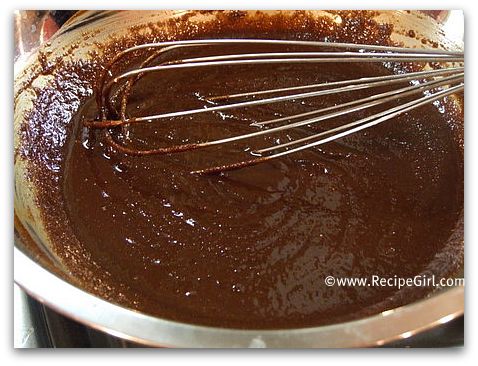 Mix sugars into the melted stuff and let cool to room temp.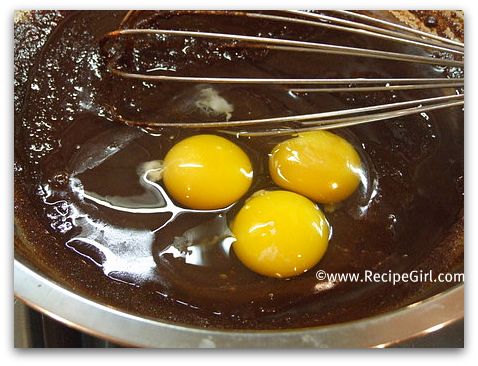 Add the eggs, vanilla and freshly grated ginger.  Mix in flour, cocoa, ancho chili powder & cinnamon.   I was a little afraid to add that ancho chili powder (a whole Tablespoon)… wasn't sure if I'd be dealing with hot & spicy brownies or what, but I dutifully followed the directions and added all spices that were listed.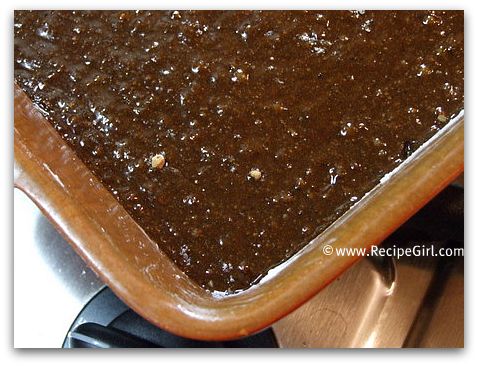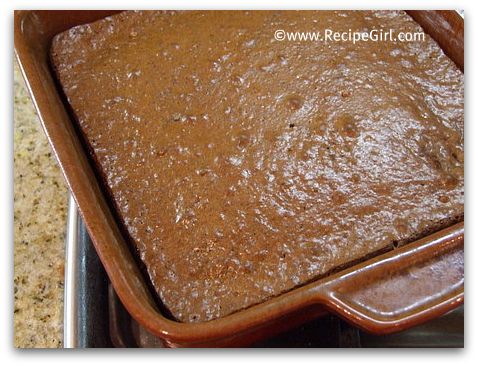 They look dry, don't they?  When I pulled these out of the oven, I thought- "Oh damn.  I overbaked the 'baked' brownies."  Not true though.  They weren't dry in the least.  Phew.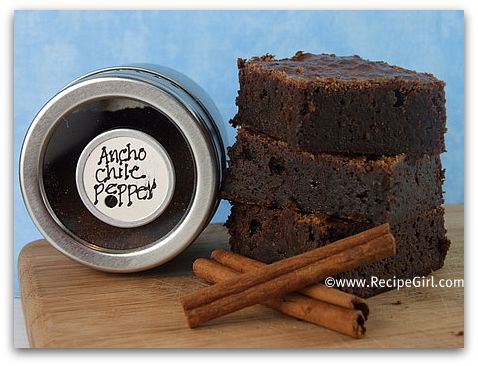 In true RecipeGirl fashion, I chilled the pan of brownies before cutting (I'm obsessed with getting those nice, clean cuts).  And I was SOOOO happy when I cut into them and discovered that they were moist and fudgy on the inside.  Oh yeah.  I didn't screw up after all.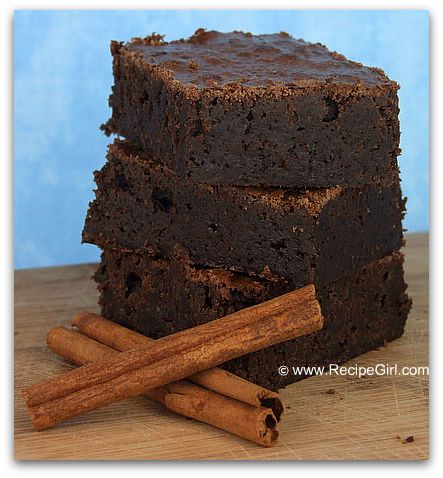 The spicy brownies turned out to be not the hot&spicy kind of spice, but rather an accent of added flavor (in a good way).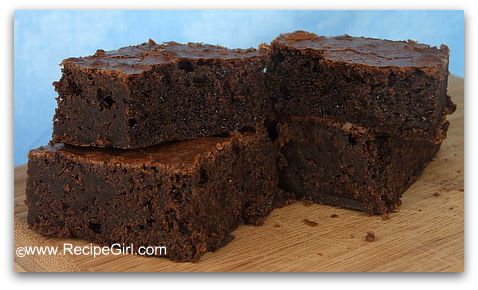 Those 'Baked' guys got it right with this brownie recipe.  It's definitely Oscar-Worthy.  I'll be checking out that Baked Cookbook sometime soon to find out if the rest of their 'Baked' recipes are worth raving about.  I see some delicious experimenting on the horizon…
This recipe can be found here:  Baked Spicy Brownie
55 Responses to "Oscar- Worthy 'Baked' Spicy Brownies"
Leave a Comment