A Filling & Healthy Choice: Confetti Chili
One of the reasons that people ultimately fail when beginning a healthy-eating lifestyle is that they choose foods to eat that don't give them a feeling of being full. And let's face it… when you feel like you're starving, you're going to blow it. I've been trying to choose foods that are high in fiber, and it really makes a big difference. Snack on a slice of whole-grain bread that has 5 grams of fiber in it and a cup of tea… it's amazing how satiating that can be.
Especially at dinnertime, I want my meal to be appealing.  I don't want to feel like I'm eating 'diet' food, and I'd like to feel full. If dinner hasn't filled me up, I'm likely to be searching for something sweet later on in the evening that I otherwise wouldn't be so tempted to eat. My latest find for a satisfying, colorful and high fiber choice that is also a good one for the family: Confetti Chili.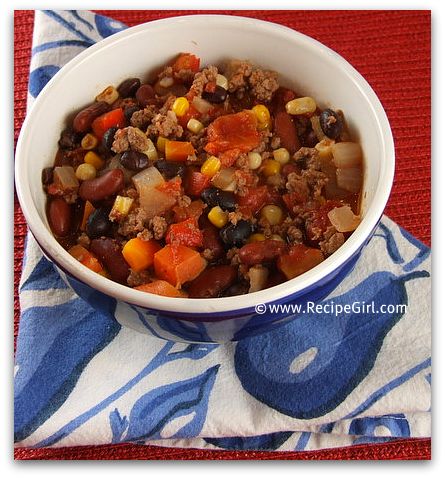 Here's the How-To: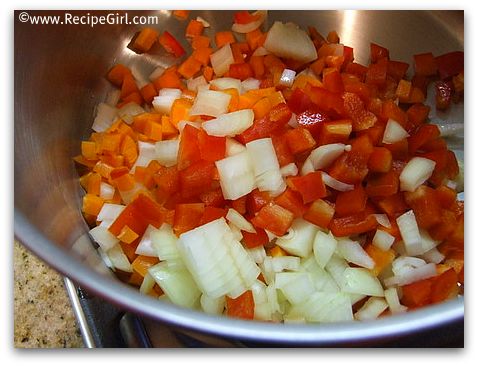 Saute your colorful veggies- onion, bell pepper, & carrots.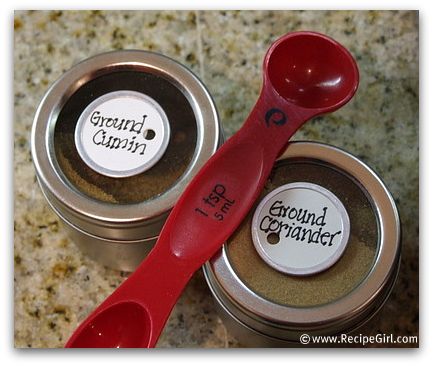 Add the secret spices that make this chili so good.  No chili powder in this chili!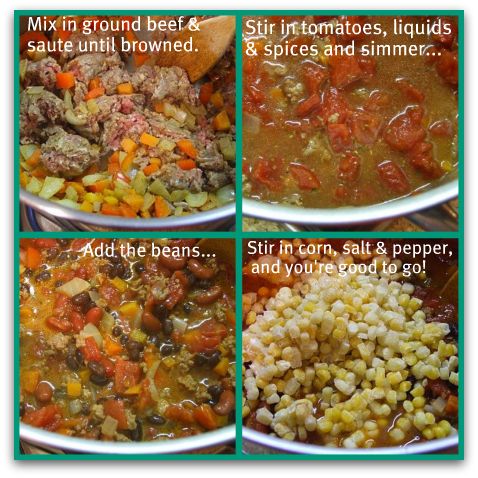 Follow the pics. This is an easy, easy chili to make.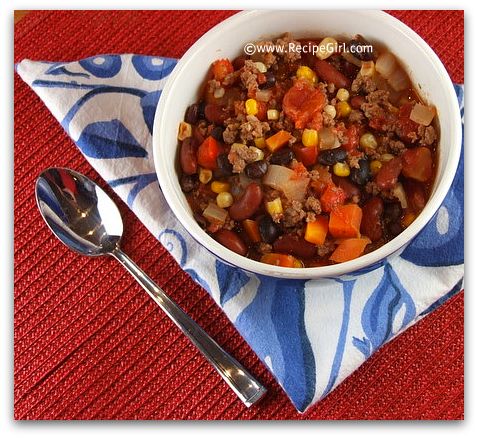 I wish I could take credit for this creation, but it's another one from that brilliant cookbook by Ellie Krieger. If you don't have it yet, get it. Every single recipe I've tried so far is a keeper.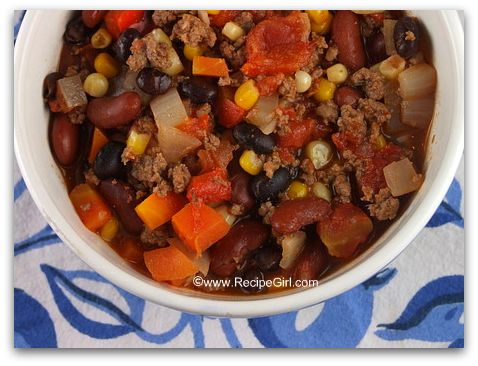 And the best part? This chili is filling– you will definitely feel full after eating it. Serving size is 1 1/4 cups… and for that you'll be eating 250 calories and 10 grams of fiber (WW points: 6). The family actually really liked this one a lot. It was nice change to make a chili that didn't have the usual chili powder addition. My little one doesn't like to eat chili so much on its own, but if I give him a handful of Dorito scoop chips, he's all over it.  Stay away from the chips yourself, add a side salad, and you've got yourself a satisfying, low fat dinner.
This recipe can be found here:  Confetti Chili
35 Responses to "A Filling & Healthy Choice: Confetti Chili"
Leave a Comment