Banana Bread + Cinnamon Chips = Love
Though I've tried countless recipes for banana bread over the years, I still find myself hunting for the next best recipe when my bananas begin to turn that delicious shade of black. "Can't let those good rotten bananas go to waste!" I say. And I can't imagine turning out the same banana bread recipe over and over and over again. That's no fun now, is it? While chatting on Twitter the other day, someone mentioned having once tried an amazing Brown Butter Banana Bread. That sounded pretty good to me, but a prompt Google Search turned up nothing. I dreamt of Brown Butter all day long, imagining myself creating an amazing new banana bread recipe, but a visit to my pantry drew me in to another tempting flavor to play with: cinnamon baking chips.
Swayed by the chips, I created a new banana bread recipe: Cinnamon Chip Banana Bread.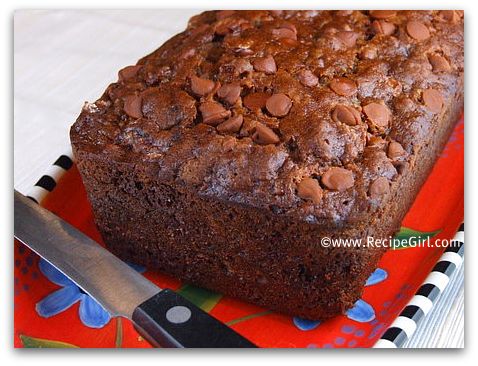 If you've never tried cinnamon chips, you must give them a shot. They're not exactly easy to locate – sometimes they'll be in your local market (Hershey's makes them) and you can order them from KA Flour too.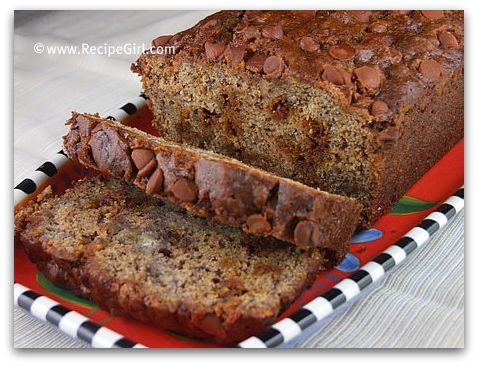 This is a really banana-y banana bread… lots and lots of banana taste with a hint of cinnamon flavor too. The chips melt within the bread, and then it's nice to have a sprinkle of chips on top that you can really taste.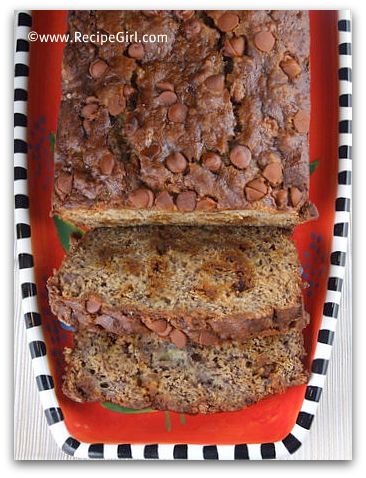 No need to be stuck on cinnamon chips… use any chips or none at all. Either way, this was a very moist banana bread. Big hit with the family! (I even snuck in using 1/2 whole wheat flour).  So what's special about this banana bread?  Maybe more mashed bananas than usual, the melted butter, the hint of cinnamon… not sure what makes it so good, but if I ever repeated the same banana bread recipe, I'd repeat this one.
I'd still like to work on creating the brown butter version. Count on seeing a version of it here sometime in the near future. Browned butter is too much of a delicious flavor to pass up. Pair it with banana bread and I think we might have a winner!
This recipe can be found here:  Cinnamon Chip Banana Bread
43 Responses to "Banana Bread + Cinnamon Chips = Love"
Leave a Comment