Strawberries are everywhere around here right now… fresh, juicy and plentiful. I've done fruit salads, galettes, muffins, breads, pies… and I'm always looking for new and creative ways to utilize them. Smitten Kitchen did this cute strawberry cake. Since I don't wish to have a big 'ol cake sitting around shedding its calories upon my thighs, I whipped up SK's strawberry cake batter and made cupcakes instead (easier to pawn off on other people): Pink Strawberry Cupcakes.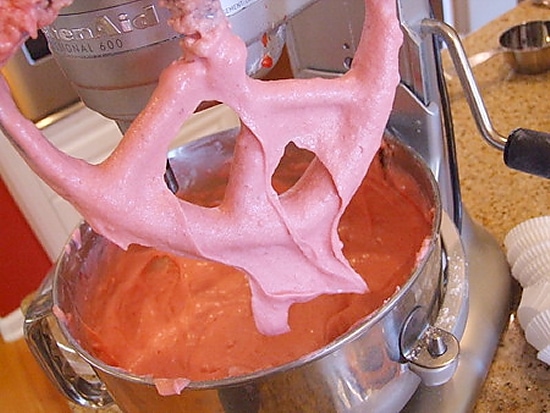 SK warns not to taste the batter, but I defiantly licked the spoon… bad idea. This batter tastes like strawberry ice cream. One lick would never suffice, so I'll advise the same… don't do it.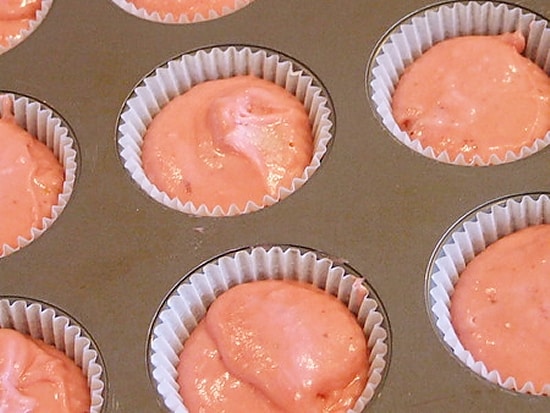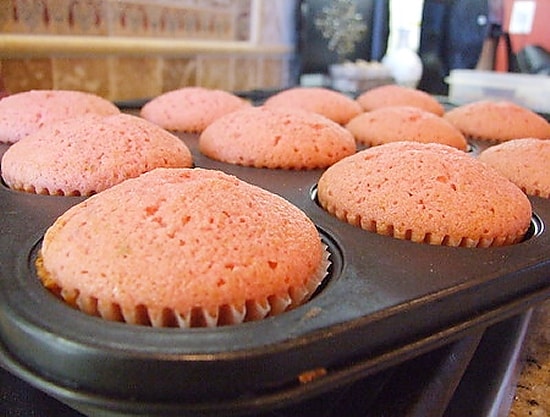 The cupcakes turn out to be a lovely shade of light pink, but I helped that process along with a squirt of pink/red gel paste. You can leave the coloring out and the cakes will be slightly pink, but they're much cuter with a darker tint.




I frosted these with my go-to recipe for Wedding Cake Buttercream, but they'd be very good with Cream Cheese Frosting too. I tinted half of my white frosting pink and then put both in the piping bag so I could get a swirly pattern on my cupcakes.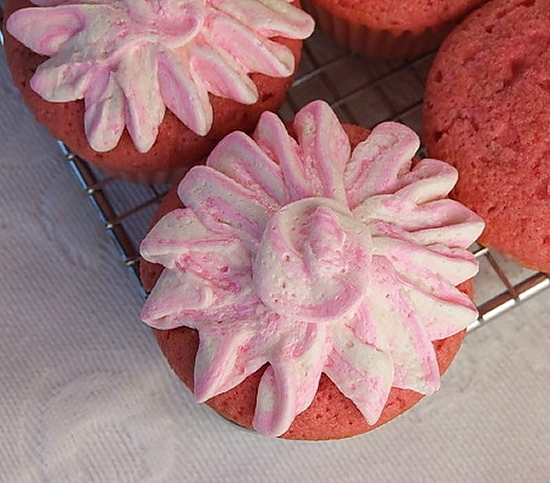 I started with a flat tip to create some flowery-looking cupcakes. I didn't like these so much, so I turned the tip sideways…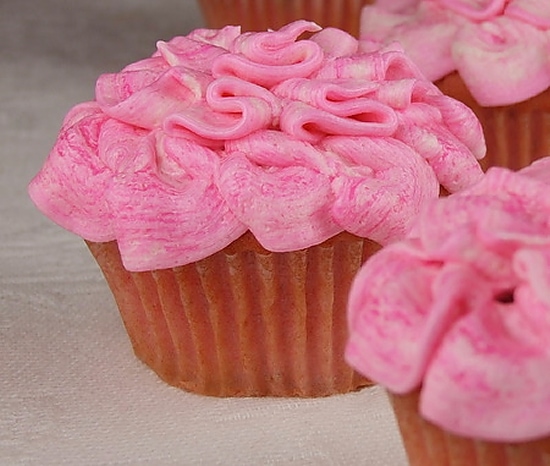 … and created this ribbon look. I think they look much cuter.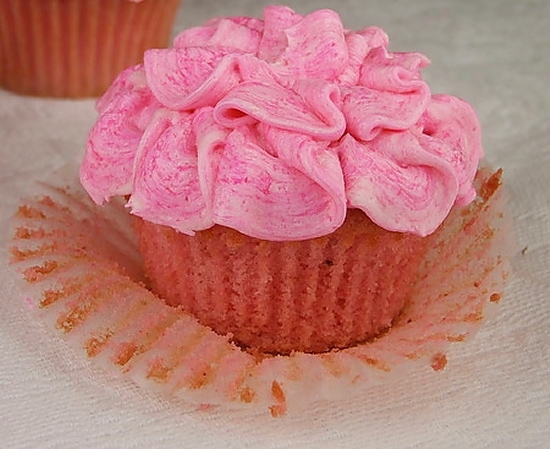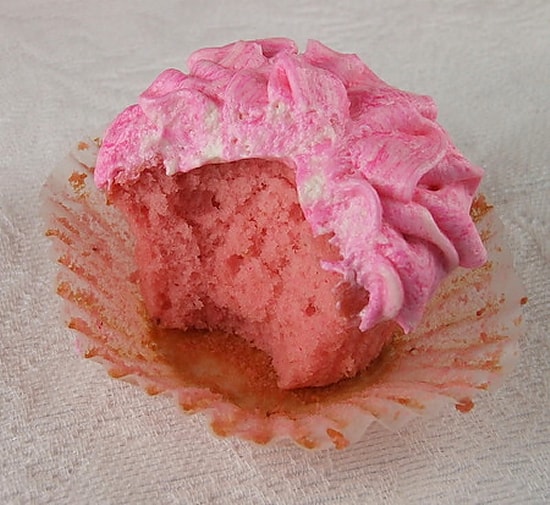 Pretty? Check. Pink? Check. Strawberry? Check. These were amazing little cupcakes. The sweet strawberries imparted their flavor wonderfully, and it was tough not to keep nibbling on them. You could do a lot with decor… add a chocolate-covered strawberry, sprinkles, or little crown garnishes for a girly party.
Have fun with strawberry season, and let me know if you've got good recipes for me to try 🙂
This recipe can be found here:  Pink Strawberry Cupcakes
62 Responses to "Pink Strawberry Cupcakes"
Leave a Comment