Fudgy Kahlua Brownies with Browned Butter Icing
I'm excited to share a recipe that I twittered about the other day… it created quite the discussion on Twitter as well as puddles of internet drool: Kahlua Brownies with Kahlua-Browned Butter Icing.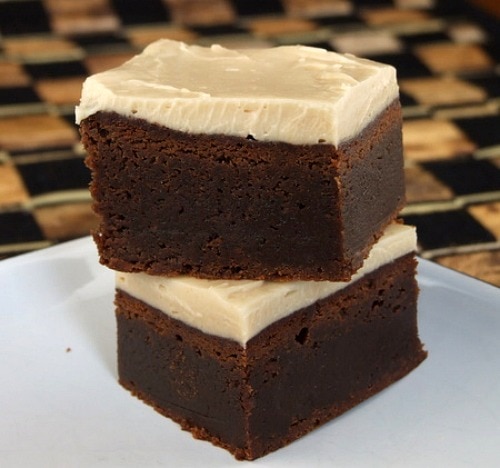 I was saddled with the task of sending a treat along with my husband (who was headed to a Laker's game viewing party).  Since I was creating a brownie for a bunch of manly, sports-obsessed men, I wanted to try something that had a bit of alcohol in it.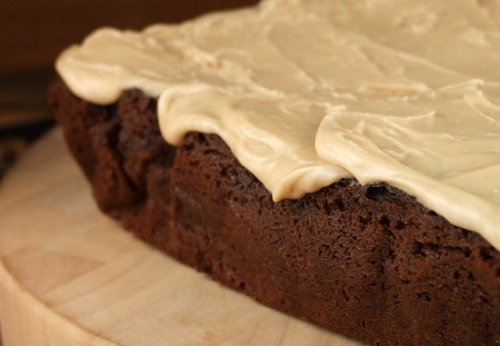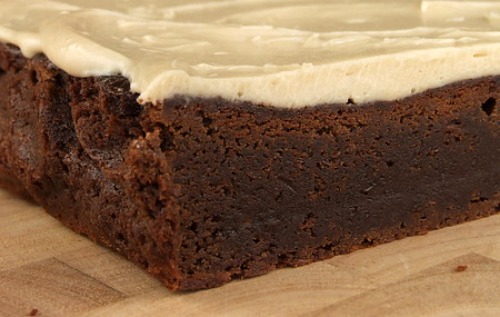 These have Kahlua (can sub any coffee-flavored liqueur) in the brownie itself. I also brushed a couple of Tablespoons of Kahlua on the brownies as they came out of the oven… and watched it soak into the top and down through the warm layers.  The browned butter icing also has a bit of Kahlua in it.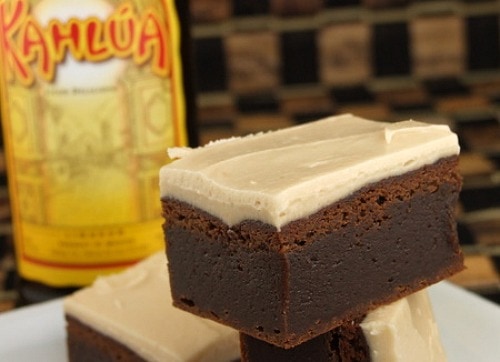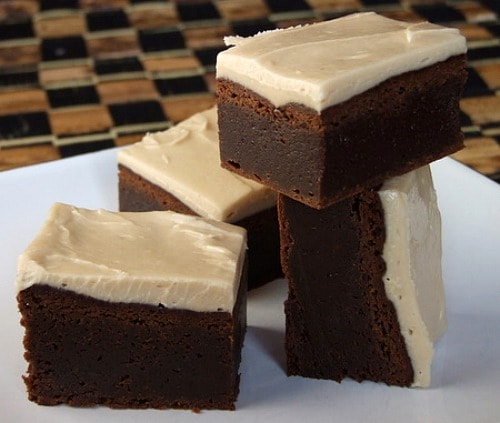 Although the flavor of Kahlua is prominent in these brownies, they were apparently kid-friendly… my little one loved them as much as we did. Am I a horrible mother for allowing my child to eat Kahlua brownies? Maybe that's why he was so sleepy that night… (kidding, of course!)   Next thing you know, he'll be asking for Kahlua in his hot chocolate 😉
Additional notes:
*These are a FUDGY sort of brownie (the best kind)… not a cakey brownie to be found in this bunch.
*They're an EASY homemade brownie to make… just mix and bake, and ice when cool.
*They're addicting… consider yourself warned!
This recipe can be found HERE.
———————————————-
Other great-sounding dessert recipes on the blogs that contain Kahlua:
Ice Cream Ireland: Kahlua- Espresso Ice Cream
The Gourmet Foodie Blog: Kahlua Cupcakes
Sugar & Spice: Chocolate- Kahlua Cake
Rah Cha Chow: Kahlua Fudge
94 Responses to "Fudgy Kahlua Brownies with Browned Butter Icing"
Leave a Comment