I have to admit that when I'm saddled with the task of making a fruit salad, I sometimes pick up a fruit tray at Costco, chop up the fruit, throw it in a bowl and call it fruit salad.  There are a couple of problems with this:  1.  The fruit is not as fresh as if I were to cut it up at home and put it together myself,  and 2.  Sometimes the fruit is not at the height of ripeness (ie. melon tasting like cardboard, etc.) It's MUCH better to choose your own fruit, make sure it appears ripe, and cut it up the day of serving.  It's also much nicer to create something that isn't simply cut-up-fruit, but rather a flavored salad of sorts.  Here's a quick and easy recipe that adds some fresh, unique flavors to the fruit:  Basil-Lime Fruit Salad.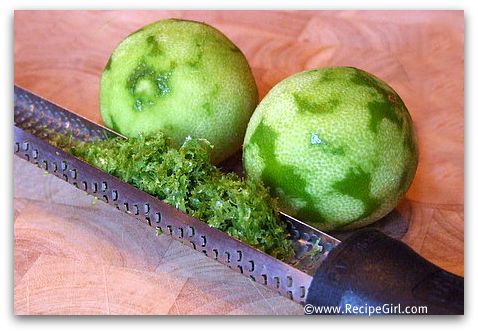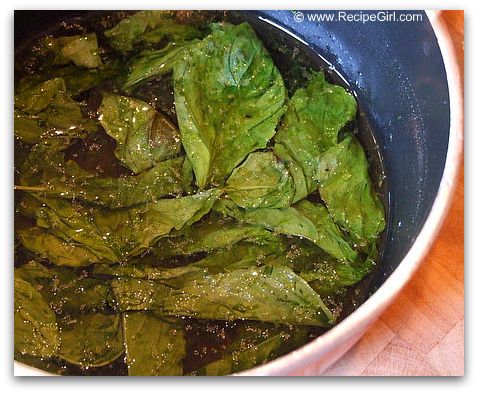 The syrup is a lime-basil infused simple syrup. Two wonderful flavors that work perfectly when paired.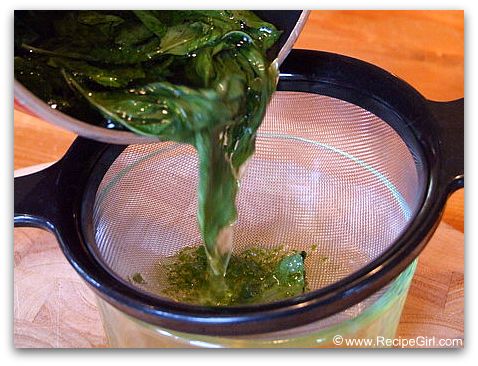 All of the gook is strained out, leaving you with a fabulous syrup to toss with your fruit.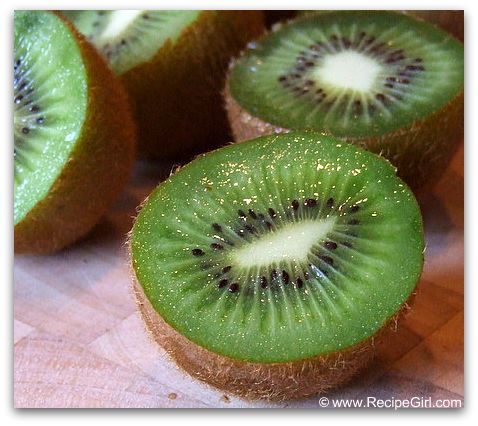 The fruit used for the salad is your choice… I used these beautiful kiwi, fresh pineapple, cantaloupe and strawberries that I found at Specialty Produce.  Mango or honeydew melon would be great in here too.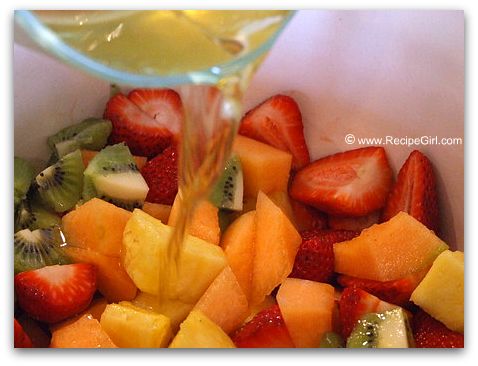 Add the syrup and toss just before you're ready to serve.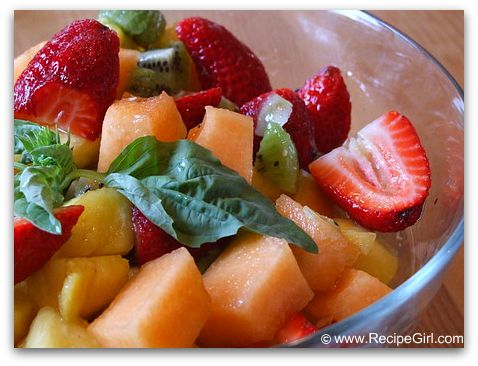 Add a little sprig of basil for garnish, and it's ready to eat.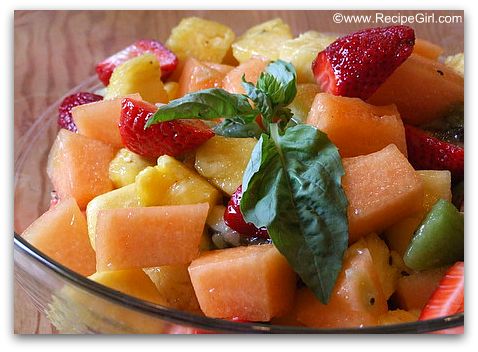 It turned out great. The lime/basil flavor is very mild… I fed it to my 8 year old and he didn't blink an eye, but the adults in the crowd could detect a hint of something extra. That something extra made it more than just a fruit salad. So even if I DO utilize the shortcut Costco-way to make fruit salad, I'll definitely throw in this syrup next time to offset the blahs.  But in the full swing of summer, I'll purchase my own fruit and whip up a fabulous salad of freshly cut, seasonal fruit (and you should too 🙂 )
This recipe can be found here: Basil Lime Fruit Salad
————————————————————-
Other great sounding fruit salad recipes on the blogs:
Gluten Free Girl: Simple Fruit Salad
Apple a Day: Summer Fruit Salad with Sambuca
My Own Sweet Thyme: Sangria Fruit Salad
Blue Kitchen: Mexican Fruit Salad with Chili Powder
29 Responses to "Basil- Lime Fruit Salad"
Leave a Comment