We'll still have summer for quite some time here in Southern California as our September and October are sometimes our hottest months. But I thought this was an appropriate salad to post on this seemingly last day of summer…. while vegetable gardens are bursting with produce that is begging to be used up. And while the grills are still out and ready to fire up. Adapted from the latest issue of Cooking Light, this is another of my favorite salads of the summer: Grilled Vegetable Salad.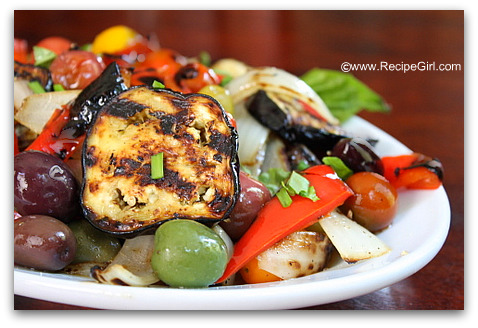 Have you seen the new Cooking Light magazine? They've improved the magazine with a style that feels reminiscent of Food and Wine. I had let my CL subscription lapse because I didn't care much for the way the magazine was printed. The new layout is clean and user-friendly, with recipes all on one page and easier to clip. There's a great Quick & Easy section too.  I actually enjoyed reading it at the gym.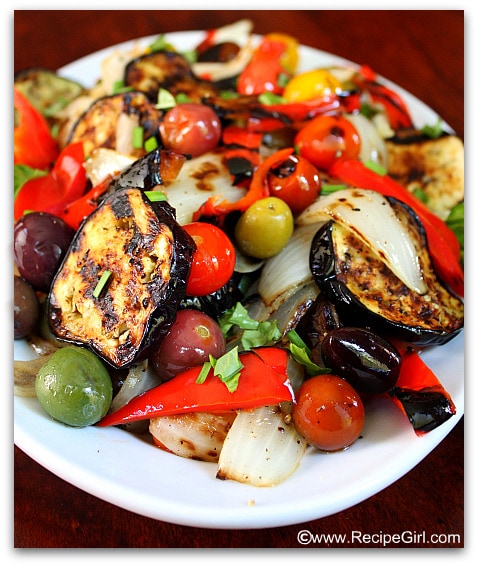 This salad screamed summer at me, so I decided to give it a go. It was easy to prepare… just grilling the veggies and mixing with a light white wine vinaigrette. I ate it for lunch with a hunk of sourdough bread and it was perfectly delightful. I had leftovers the next day that were just as good.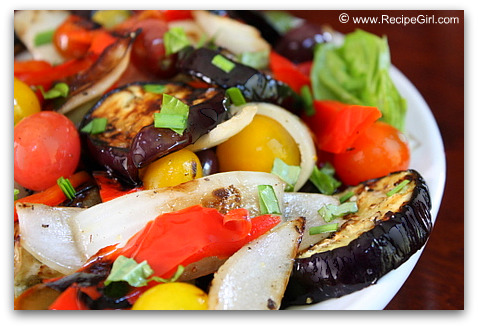 I'm adding this recipe to my list of favorite salads. It's light (91 calories for 3/4 cup), low fat (5 g. fat), low carb (6 net carbs) and only 3 WW points.
This recipe can be found here: Grilled Vegetable Salad