Butterfinger Pie (with Chocolate Spiders!)
Each month, a few blogging buddies and I join forces and have a little pie party on our blogs called The Great, Big Pie Bakeoff. Everyone is welcome to participate- we keep the details for each month's theme on our little pie website.  Join us in November if you wish to bake up a pie!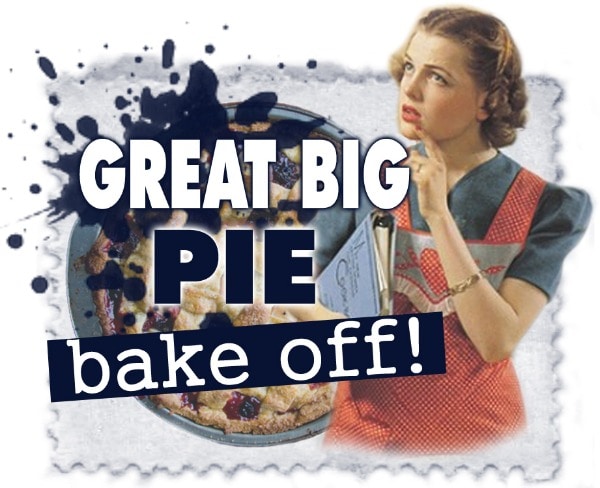 This month's theme is "Scary Halloween Pies." Thinking ahead… I wanted to bake a pie that would utilize leftover Halloween candy (or at least one that would involve snatching some candy bars from your kids' treat bags- shhhh!). I chose Butterfinger Pie (and added some Chocolate Spiders to make it spooky).
These Halloween-themed Oreos are a must-buy during the fall holiday season for their festive color and cute imprinted designs on the cookie. I used these for the crust.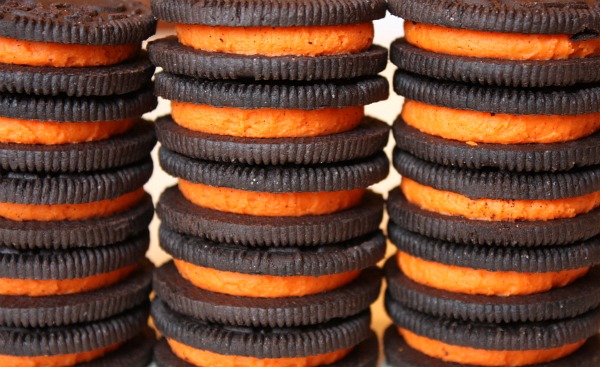 Fun-size butterfinger bars are perfect for this recipe (you'll need to snag 23 of them from your kids' trick or treat bags), or just use 15 ounces of butterfingers (I measured mine out with this cool scale.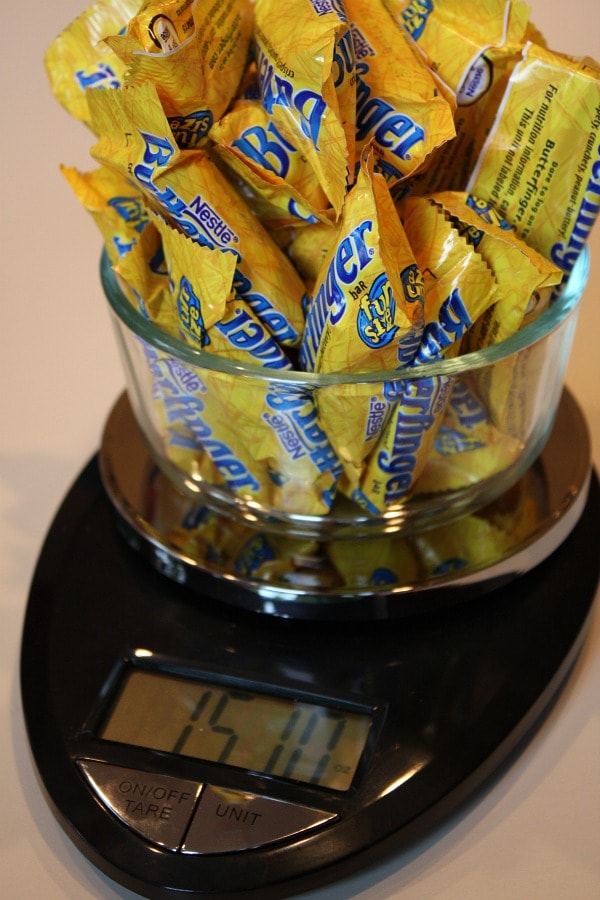 Picture process:
Oreo Crust –
Chocolate Layer –
Peanut Butter Layer –
Whipped Cream/Butterfingers Layer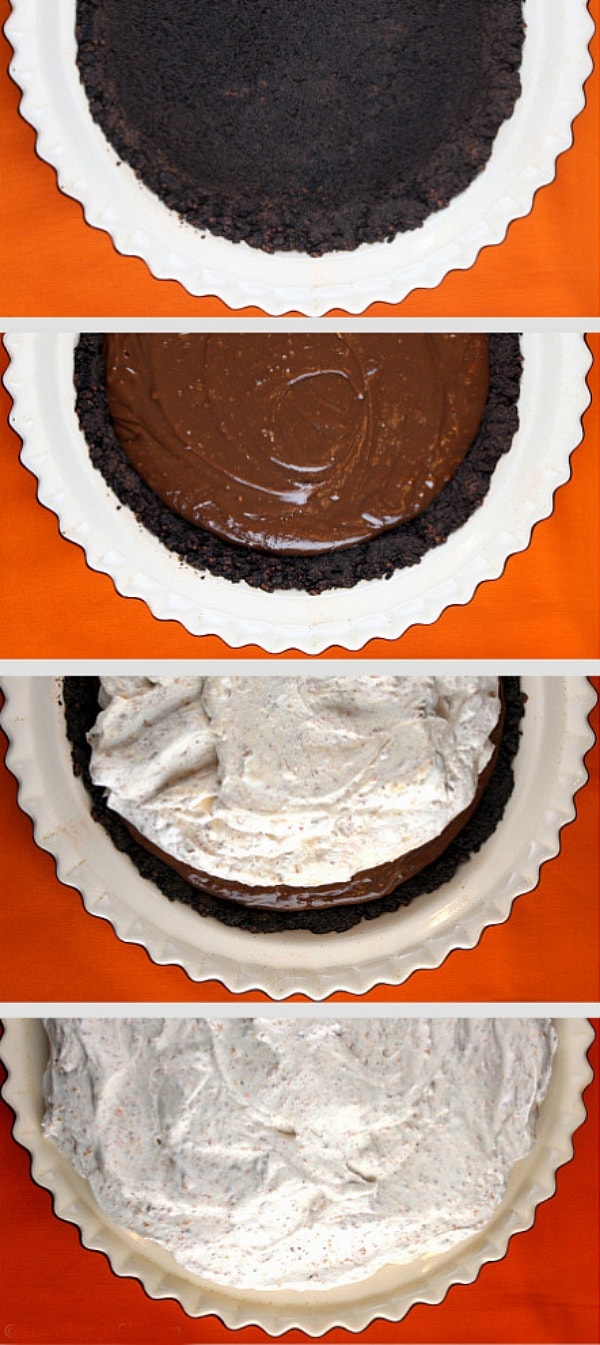 Time to make the spiders! I followed Zoe's tutorial here. The body is made from a piped-on cooled chocolate ganache, and the legs are made from melted chocolate "7's" that are popped in the freezer until firm.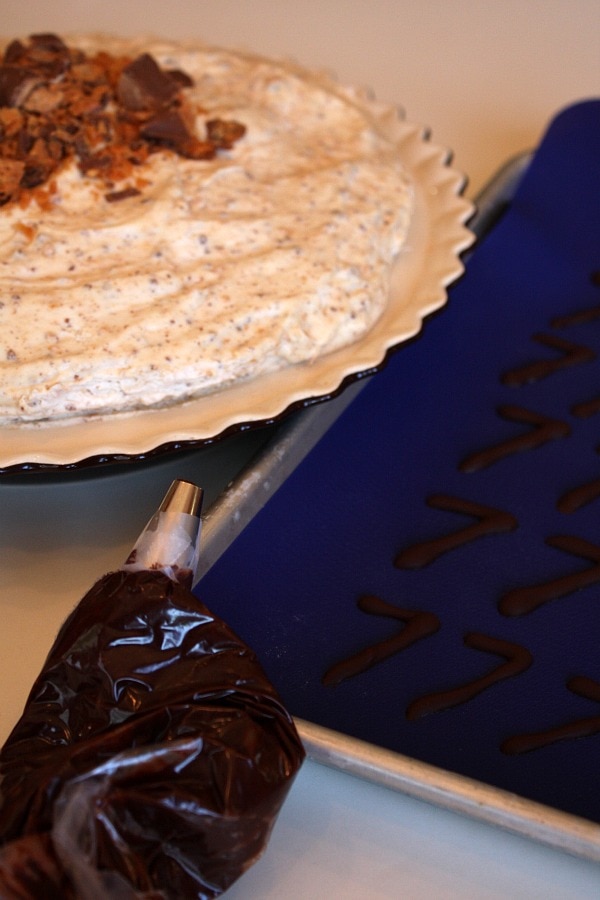 The legs are stuck into the sides of the spider to make complete spider bodies.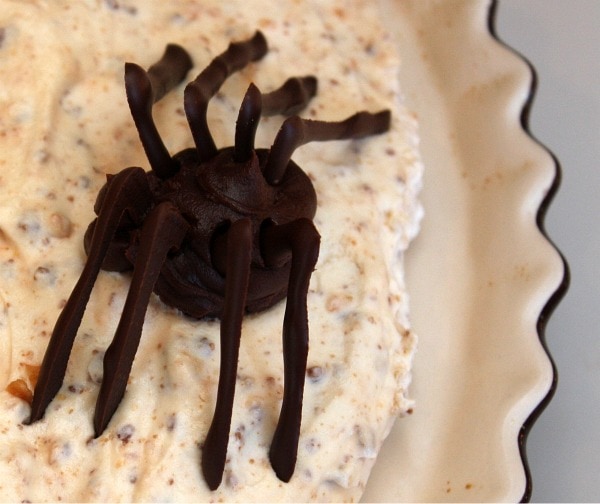 Spooky, huh?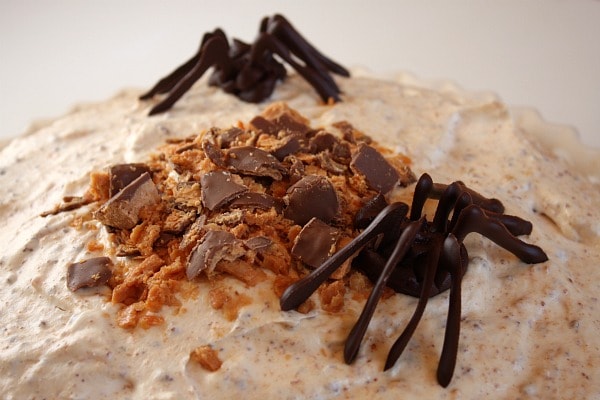 This pie is as decadent as it looks. Go to the gym, get a long workout in, have a small piece of pie and a big glass of milk, and then go back to the gym. No kidding!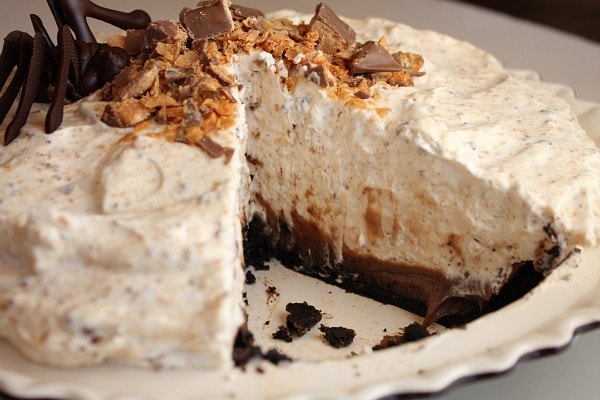 It's worth the splurge though. Tell your kids to ask nicely for extra butterfingers at those houses that happen to be handing them out (and then tuck them away so you can make this pie).
This recipe can be found here:  Butterfinger Pie
If you're a Butterfinger Fan, you also might like:
Butterfinger Chunk Cookies or Butterfinger Blondies
40 Responses to "Butterfinger Pie (with Chocolate Spiders!)"
Leave a Comment