Chocolate Cake: a low sugar, low fat recipe
One of the goals for my healthy look at 2010 is to bake nutritious things without losing the flavor and satisfaction of eating something really evil. I plan on using a lot more whole grains and very little white flour in my quest to be sporting a bikini by summer. Oat flour, a hearty whole-grain flour, turns out to be a great alternative to white flour. It contains soluble fiber which has been shown to reduce bad cholesterol and improve heart health. It also makes a great substitute for whole wheat flour, especially if you are allergic to wheat. Or you can mix oat flour and wheat flour together for a healthy combo. I found some oat flour at the store (in the health food section), but you can easily make your own by tossing rolled oats into the blender or food processor and whirring away until it turns into powder. You'll end up with the same stuff.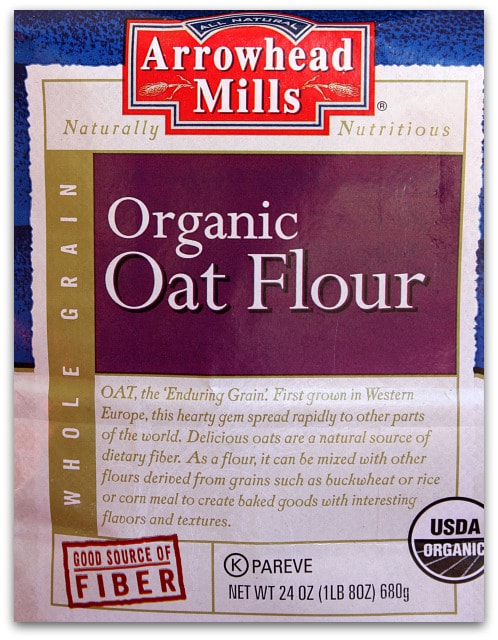 My Father-in-Law had a birthday recently, and since he has to watch sugar levels & should be eating heart healthy foods, I thought this recipe would be perfect for him: Healthy Chocolate Cake.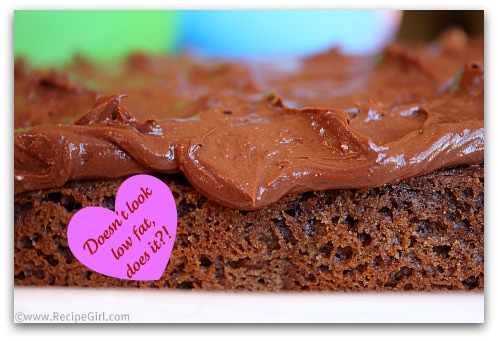 There is absolutely zero butter or oil in the cake portion. It stays moist with a whole lot of unsweetened applesauce, and egg whites are used in place of whole eggs. The sugar level in the cake is low too (just 2/3 cup of granulated sugar). In the recipe, I give alternatives to bake the cake with Splenda if you need it to be sugar free.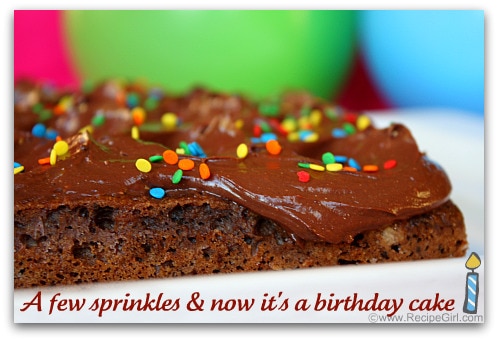 The frosting is made from low fat cream cheese, a cup of powdered sugar (again, I give you a Splenda option), cocoa powder, vanilla and nonfat milk.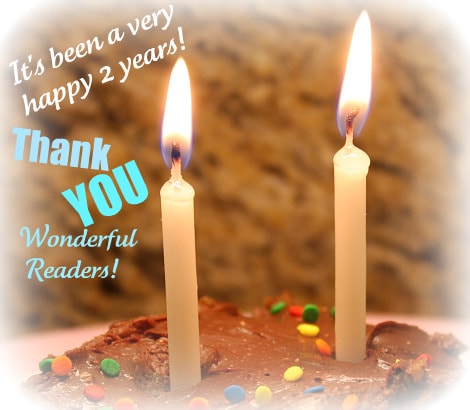 And since it's my blog's two year birthday as well, I thought I'd give myself a piece.
I brought this cake to a birthday celebration with a bunch of relatives, and I didn't tell any of them that I had baked a healthy cake. I sliced and served, and I waited for their reactions. My mother in law was first (she's a chocolate fanatic): "Ok, Lori… what's different about this cake?" My son said, "I can taste cinnamon!" My sister-in-law said, "It tastes like a healthier version of chocolate cake." They all loved the cake (with the exception of one picky 4 year old, who ate the frosting only). The cake itself has a very different flavor (because of the oat flour). I don't think the cake tastes all that fabulous on its own- it's not super chocolatey and rich. My son argued that fact though and said he loved the cake part. The frosting is more "normal" and there's a lot of it. Spread over the top of the healthy cake, the frosting really makes it a worthwhile baked treat. Divided into 15 pieces (a 9×13-inch cake), this cake only has 195 calories and is 3.5 Weight Watchers points. See, you can still enjoy dessert when you're trying to be healthy!
The complete recipe with nutritional information can be found HERE.
38 Responses to "Chocolate Cake: a low sugar, low fat recipe"
Leave a Comment