Green Beans with Mushrooms & Shallots + Teriyaki Pork
Pork tenderloin is the cut of pork that I stick with the most since I've destroyed every pork chop I've ever made. If you use a remote thermometer (the kind where a little wand gets stuck inside the meat and the temperature recording device sits outside your oven- like this one), pork tenderloin comes out perfect every time. This recipe comes from Ellie Krieger, the goddess of creating great, healthy recipes: Teriyaki Pork Tenderloin.
And since my husband & I are mushroom fanatics, this side dish from EK was a good choice for the pork.  Mushrooms + Shallots + Green Beans make a lovely and delicious side dish: Green Beans with Shallots & Mushrooms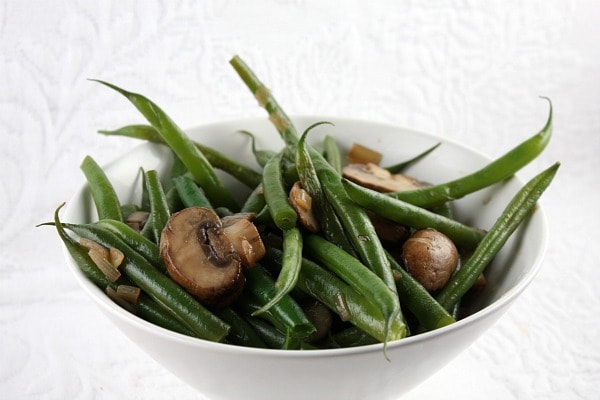 Here they are all plated up with a little rice thrown on there too.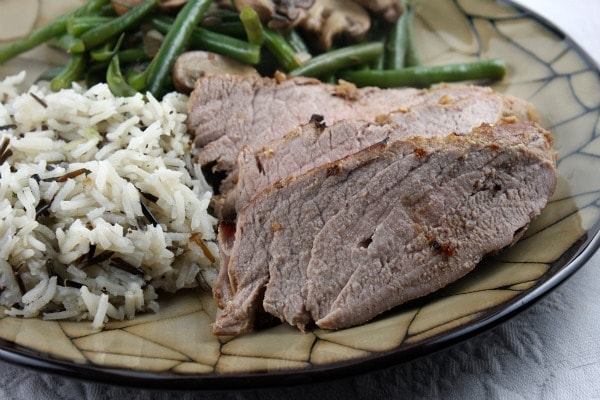 This was an excellent, healthy dinner (tender pork & all) that my whole family enjoyed from Ellie Krieger's Cookbook: The Food You Crave. I've mentioned this cookbook before… it's TOTALLY worth getting. Every recipe I've tried has been a keeper. I can't wait to get her new cookbook too.
These recipes, along with nutritional information & weight watchers points, can be found by clicking on the titles below:
Teriyaki Pork Tenderloin
Green Beans with Mushrooms and Shallots
10 Responses to "Green Beans with Mushrooms & Shallots + Teriyaki Pork"
Leave a Comment