Snickerdoodle Lovers: I Give You Brown Butter Snickerdoodles
I posed a couple of questions on Twitter last night: "Who has never baked Snickerdoodles?" & "Who has never even tried a Snickerdoodle cookie?" Amazingly enough, there was a flood of responses from friends who have never tried one of these delicious little cookies and even more who have never baked them. Some claimed that they didn't like them, some had never found a good recipe for them, a few thought that there were Snicker's candy bars involved in the recipe (including my husband) and some had never even heard of them. If you're a Snickerdoodle Virgin, it's time that you change that. Snickerdoodles are the cookie that my Mom made the most as I was growing up. This is Mom's recipe: Snickerdoodle Cookies.
I've professed my love for Snickerdoodles before. And I'm pretty keen on brown butter too. So it was a no-brainer to combine the two and create: Brown Butter Snickerdoodles.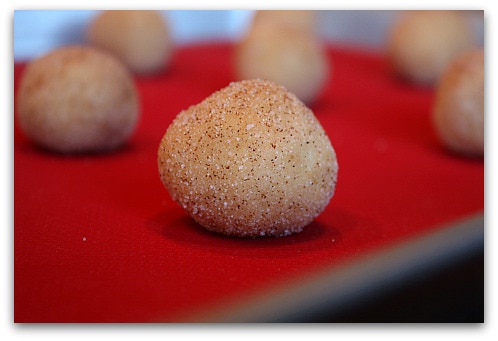 Snickerdoodles are a cinnamon-sugary type of cookie, usually made with shortening to give them a light and crispy texture. If I'm making regular Snickerdoodles, I use the butter-flavored crisco.  For this recipe, I substituted brown butter for the shortening, hoping to impart a little bit of that nutty brown-butter flavor onto my favorite cookie.  To make brown butter, just melt butter in a heavy saucepan over medium heat- stir or swirl the pan so the butter doesn't burn, and remove from heat when the butter turns light brown and gives off a nutty scent.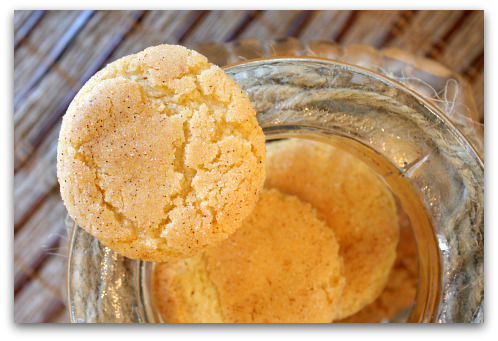 A real Snickerdoodle recipe contains Cream of Tartar in its ingredient list. It's essential, really, to give it that tangy little flavor that is indicative of what a Snickerdoodle is supposed to taste like.  Cream of tartar is the common name for potassium hydrogen tartrate, an acid salt that has a number of uses in cooking.  If you're in the US, you'll find it in your market's spice aisle… if you're outside the US hopefully you'll have access to it as well.  You can always leave it out, but it does give a nice flavor to the cookie.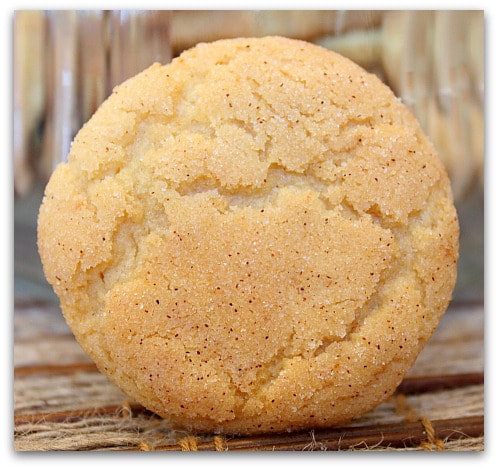 See that crackle… those craggly craters? That's what Snickerdoodles are supposed to do.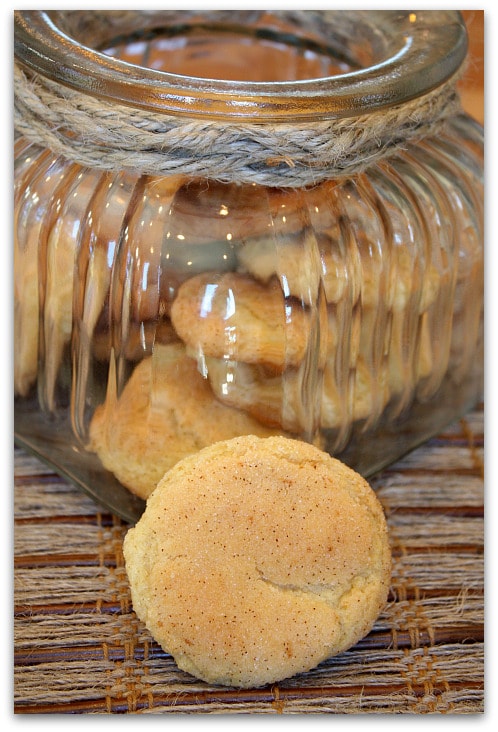 How did the brown butter fare in these cookies? I could certainly taste it in the dough, and I thought it improved the final version of the baked cookie but I don't think I could actually pinpoint the brown butter flavor in the baked product. You'll have to let me know if you think the brown butter does wonderful things to the cookie.
Of course there's a bit of nostalgia involved in how I feel about these cookies, but I do have to say that there is nothing quite like a snickerdoodle dunked in milk.  If you've had them in a bakery before and didn't like them, trust me… they're not the same as if they're homemade by YOU.  And if you've never baked Snickerdoodles yourself, I hope you'll give them a shot… either Mom's Recipe or my Browned Butter Version.
Recipes can be found here:
Mom's Snickerdoodles Recipe
Brown Butter Snickerdoodles Recipe
35 Responses to "Snickerdoodle Lovers: I Give You Brown Butter Snickerdoodles"
Leave a Comment