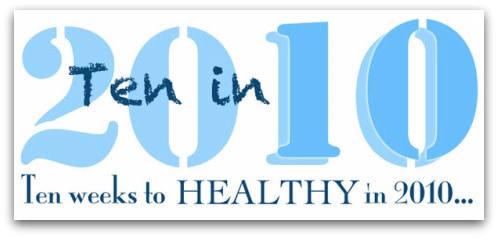 Trudging along on the ten week healthy challenge, it sure hasn't been easy. Good days are abundant but bad days have haunted me too. With two "official" weeks to go, I'm re-visiting my original goals to take a peek at how I'm doing…
Here are my original goals-:
*lose weight- goal of 15-20 lbs. in 10 weeks, and then more after that. (have lost 8 so far- my husband has lost 17!)
*exercise 6 days/wk. trying to get in at least 1 to 1 ½ hours per day, when possible (have avg'd 3-4 days/wk for at least an hour)
*work up to at least 150 ab crunches & strength/arm training each day (I've been doing about 75 on workout days)
*drink a lot more water (I'm trying…)
*eat meals with higher protein + lots of veggies (pretty good about this, though I'm probably eating too many carbs)
*not do any mindless emotional eating & don't eat in front of the computer (definitely have improved here)
*prepare healthier meals for my family (yes! But we've had some treats thrown in too)
*When recipe testing, I'll give myself permission to have a small taste for testing purposes only. No scarfing down the goods! (sometimes I'm good at this)
*work on improving my sleeping habits (still working on this)
*train for 5K & 10K too (plan to run my 1st 5K in April)
I hope you're on the road to eating well and keeping your body healthy too

  You might notice that I bake a lot around here on this blog, but I usually give most of it away to friends.  I have a great love for baking but I try to make my desire to fit into my cute jeans outweigh my desire to eat the goods.  This challenge (for me) will continue all the way to summer.  I'm still determined to lose a total of 20 to 30 lbs. total by June!
Here's a healthier muffin recipe that I created recently.  It's a banana muffin that is sweetened with honey.  Instead of mixing chocolate chips into the batter, I sprinkled mini chocolate chips onto the top of each muffin instead.  It saves a lot of calories to do it that way, and you still get the chocolate in every single bite!  These muffins have 164 calories, 2.2 grams of fat and 3 weight watcher points:  Honey- Sweetened Low Fat Banana Chocolate Chip Muffins.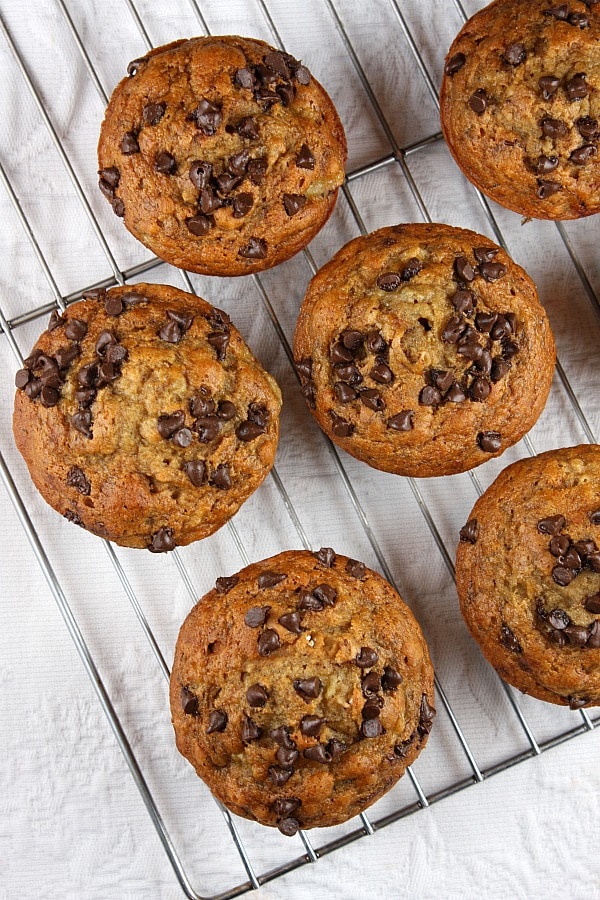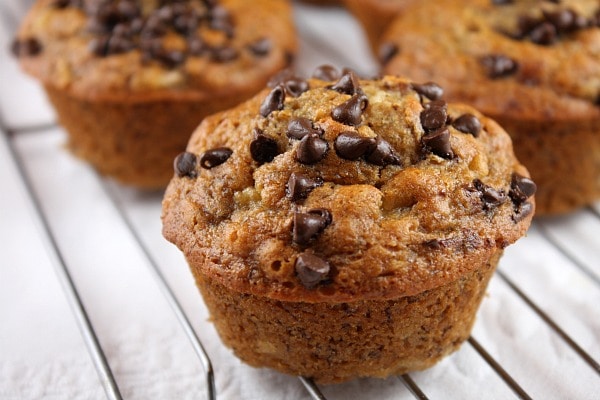 These are delicious, they're kid-friendly and they freeze well too.
The recipe can be found here: Honey Sweetened Low Fat Banana Chocolate Chip Muffins.