Oprah is looking for 10 finalists who will compete for the chance to host their own show on her network. I'd like one of those finalists to be me!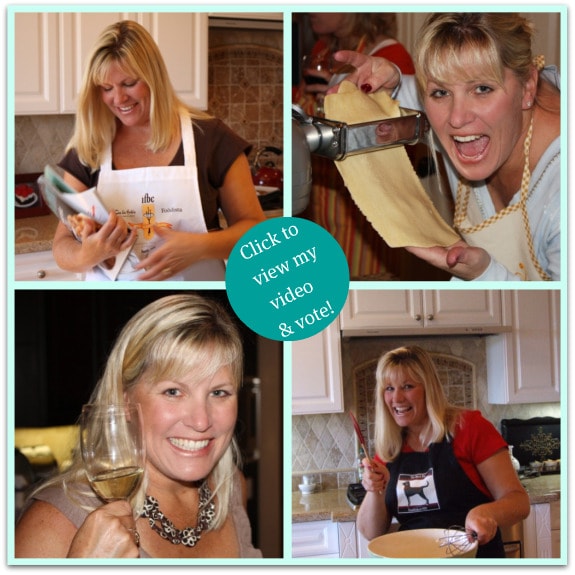 My show idea centers around the theme of entertaining… the idea that it doesn't have to be difficult, stressful, intimidating or time intensive. I'd like to help viewers create deliciously simple menus for entertaining (for parties big and small) centered around using seasonal, fresh ingredients.  My show is called, "Simple. Fresh. Entertaining."
Why do I want to win? Food, recipes and entertaining are my passion.  I'd love to have the opportunity to take that passion to the next level and share my creative ideas via televison. I think I could really have fun with it, and make it a cool, new cooking show.  We really need to pump some new life into our cooking show options, right?  I'm a home cook… not a celebrity or a cookbook author or a culinary-school-trained chef.  I'm just a self-taught girl who has fallen in love with recipes and the creative side of food, and I want to share that passion with everyone!
You can view my video here. If you like my idea (& my video), give the green "vote" button on the O site a click to send a vote my way.  Voting is through July 3rd, and you can vote more than once. I appreciate your support!
Funny sidenote: My original video included me making this fabulous summery sangria, but I discovered in the fine print that we were not supposed to include alcohol in our video.  I had to cut it out.  It was good, and simple too

*Note: Apparently, you can vote as many times as you'd like.   That would explain why you'll see some videos on the site with far more votes than views.  The tally re-calculates about every ten minutes. So I guess I should tell you to click-away until July 3rd, if you'd like 😉
As a little thank you for your vote, I'd love to bake you some chocolate chip cookies. But since that's not really all that feasible, I'll share my all-time favorite recipe for chocolate chip cookies instead: Secret Recipe Chocolate Chip Cookies.

38 Responses to "Help Me Get On Oprah!"
Leave a Comment