1st Prize Guacamole Recipe at the San Diego County Fair? What do you think?
Every year around the end of May, I begin looking at the San Diego County Fair's website to see what sorts of events they're offering that center around the topics of food and cooking. They always offer recipe contests in various categories. One year, competing against a bunch of elderly cheesecake enthusiasts, I won 2nd place in the cheesecake competition. My son (now 9) has picked up a few blue ribbons over the years for participating in the kid's competitions too. This year, the Guacamole contest caught my interest. I've been told by many that I make a mean Guacamole. But I was determined to create something new… something unique… something that had a lot of flavor in it. After a few days of experimenting… with my family enthusiastically trying each version of guacamole placed in front of them, I settled on a recipe that I thought would be a good contender for first place: Sweet Smokin' Hot Mango-Chipotle Guacamole.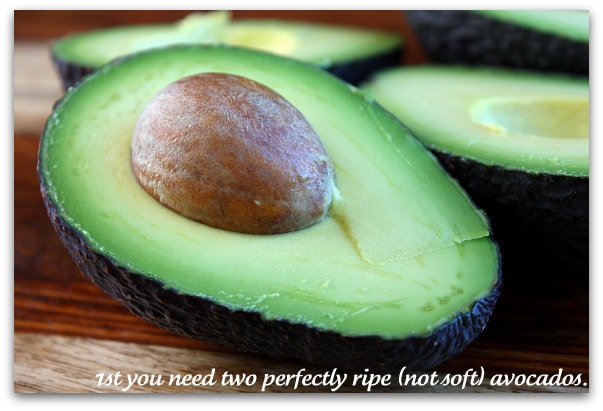 A good guacamole begins with perfectly ripe avocados. I only use the Hass brand avocado. A ripe avocado is relatively firm, but will yield to gentle pressure when held in the palm of your hand and squeezed. You can buy them when they're not quite ripe… you just need to give them time to sit in a cool place to ripen at room temperature (which shouldn't take more than a couple of days). If your avocados aren't perfectly ripe, the flavor of your guacamole will be dramatically affected by that. If the flesh is too hard, it will be difficult to mash & will taste bitter. If they're too ripe, they'll be mushy and have dark spots within the fruit.  I like to use a large fork to mash the avocados so that chunks will still remain.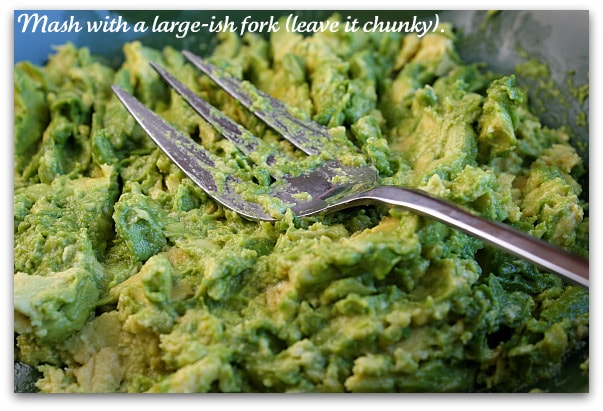 Lime juice helps keep the avocados looking green (they'll brown without it), sour cream turns it into a wonderful creamy texture, and the canned  chipotles add the spice.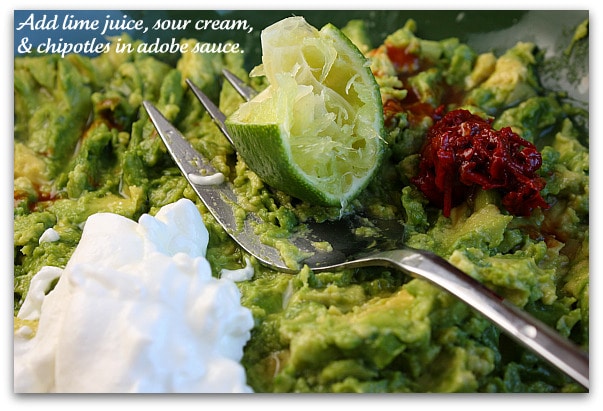 Add mango for sweetness, salsa for chunkyness, and a little Applewood Smoked Bacon for smoky flavor.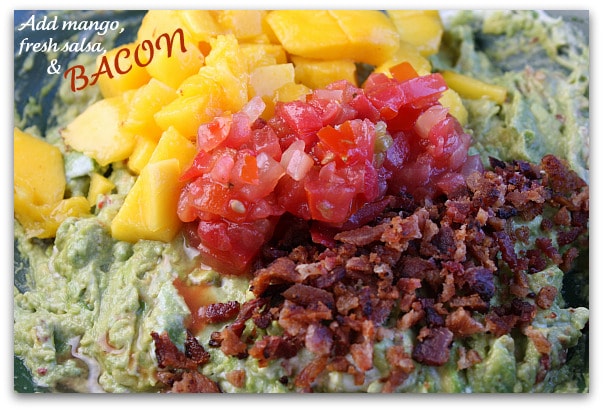 Mix it all together, drizzle a little more lime juice on top, sprinkle a few more mango chunks and bacon for visual pleasure, and that's it!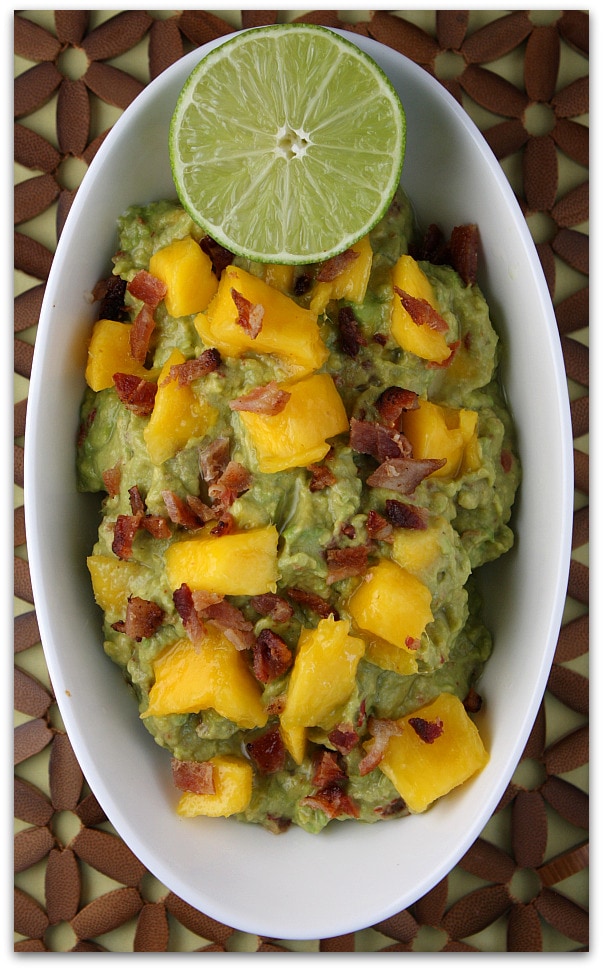 So, what do you think?  Is it a contender for a prize?  I loved it.  My whole family loved it.  We ate it with jicama slices and tortilla chips.


After all of this work, I discovered that as a food professional, I was not able to enter the contest

  I'm perfectly okay with that though because now I have this fabulous guacamole recipe to share with my readers instead.  Perhaps one of you will enter it into a contest in your own town this summer… and win!
This recipe can be found here:  Sweet Smokin' Hot, Mango-Chipotle Guacamole
The San Diego County Fair runs through July 4th.  It's a pretty cool place to hang out if you have a day in San Diego- tons of stuff to do for kids too.  More info on their website.
30 Responses to "1st Prize Guacamole Recipe at the San Diego County Fair? What do you think?"
Leave a Comment