Real Women of Philadelphia- Streaming Live


Watch the event LIVE here tonight. It will be streaming live right here on my blog below. Hope you'll tune in to see this exciting event with Paula Deen! I'll be there too!
5pm PST or 8pm EST

NOTE: Sorry you missed the event!  I hope to have a copy of the actual live event show from Kraft in a few days or so. Check back if you're interested in viewing & I'll replace this text with the video!
It's almost time for the big, live event… 8pm EST time  tonight four women will be crowned as ambassadors for the Real Women of Philadelphia!  This morning they had a visit to the local TV station for an interview… they've been treated like the celebrities they are all over town this week.  Here are the 16 finalists!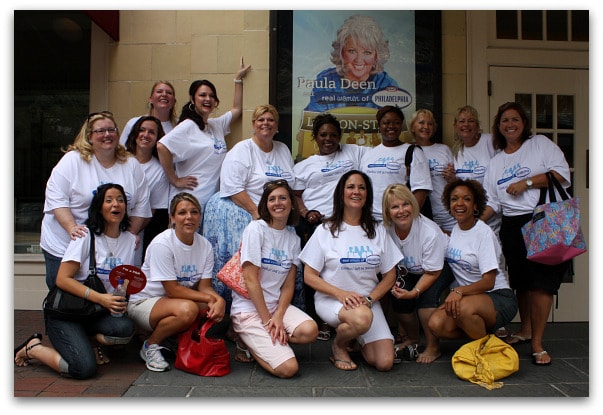 When judging these lovely ladies' recipes, we have to look at 4 criteria:  Recipe Taste, Personality, Originality and Presentation.  We're looking to find that the use of the cream cheese in the recipe helps to make that recipe delicious, and that the recipe is original and creative.  The contest doesn't end here… the women will go on to serve as ambassadors for Philly and help the community to create a cookbook full of delicious recipes made with cream cheese, so they're also judged on whether or not they'd make an engaging and credible brand ambassador.  One woman will be chosen from each of four categories- Appetizers, Side Dishes, Main Dishes and Desserts.  It's a tough competition, let me tell ya… the ladies were all engaging, fun and full of personality & and the judging of the recipes was not easy either… everything was so delicious!    It'll be a surprise for everyone when those envelopes are opened tonight with the winner's names inside. Good luck to all!
6 Responses to "Real Women of Philadelphia- Streaming Live"
Leave a Comment