Real Women of Philadelphia Recipe Contest – Win $$$ and Get Published!


The Real Women of Philadelphia Cream Cheese Cook-Off with Paula Deen was a lot of fun.  I had the time of my life judging this competition in Savannah!  The women were very talented and they some terrific ideas for how to incorporate cream cheese into recipes.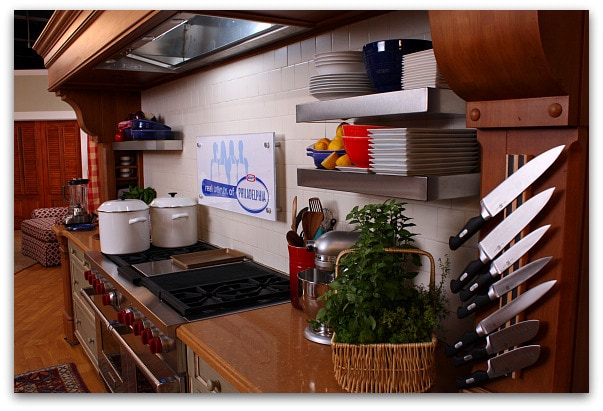 The winning women are pictured below with Paula Deen:  KC Quaretti-Lee, Sheila Cutchlow, Caryn Ross, and Mandy Heaston.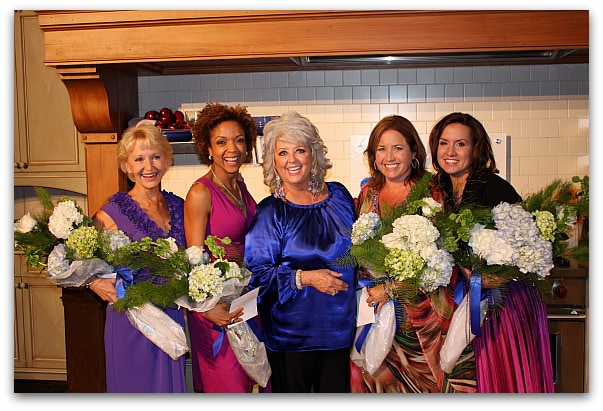 These four fabulous women were selected to lead the community in helping Paula Deen put together a collection of recipes that will be published into a cookbook!  This recipe-contest phase of the Real Women of Philadelphia is open to both women AND men.   Yay!
Every week for 16 weeks, visit the Real Women of Philadelphia website to find out the challenge and theme for the week.  Send in your own written recipes, with an optional photo.  Each week, there will be 5 winners chosen from the RWOP community.  Each winner will receive $500 and their recipe will be published in the RWOP Cookbook!  So what are you waiting for?… go win some money!
Visit the RWOP website to view winning videos, get updates from Paula Deen, keep up with the weekly challenges and get involved in the Real Women of Philadelphia community. 
I had the chance to make a couple of the winning RWOP recipes last week for a dinner party that I hosted.  I chose to make Mandy Heaston's recipe:  Asparagus & Parmesan Cream Pastry.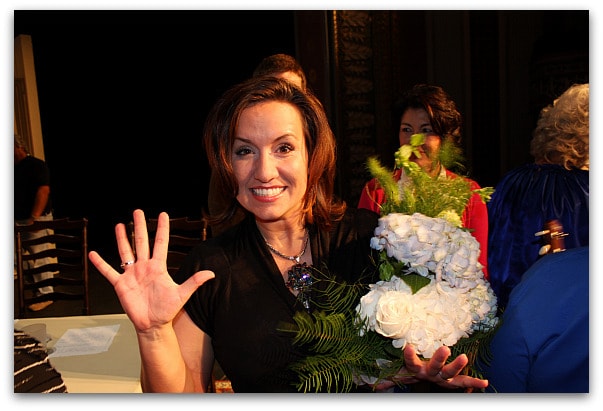 She was inspired to make this dish when her husband announced that he was bringing a friend home for dinner.  Since she had some gorgeous asparagus that she had just picked up from the Farmer's Market, she started to think about what she could do with cream cheese and asparagus to create a new recipe.  The Asparagus & Parmesan Cream Pastry was born!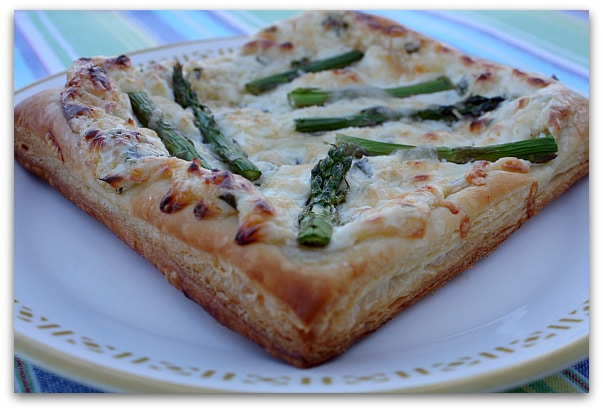 At the judges table, we decided that Mandy's recipe was refreshing and delicious.  It makes a nice side dish for dinner and a wonderful appetizer too.  Paula Deen was so thrilled with it that she plans to serve this recipe at her niece's wedding!  My guests thought it was delicious too.  You can print Mandy's recipe and view her how-to video by clicking on the photograph above.
Since winning the contest, Mandy's life has been a huge whirlwind.  She's been back to Savannah to create her side dish challenge video, and has promotional and press tours scheduled for the next few months as she serves as the side-dish hostess for the Real Women of Philadelphia.  Mandy and her husband are celebrating her big win with a trip to Hawaii!
I also made Sheila Cutchlow's  Joy Bundles & Rice.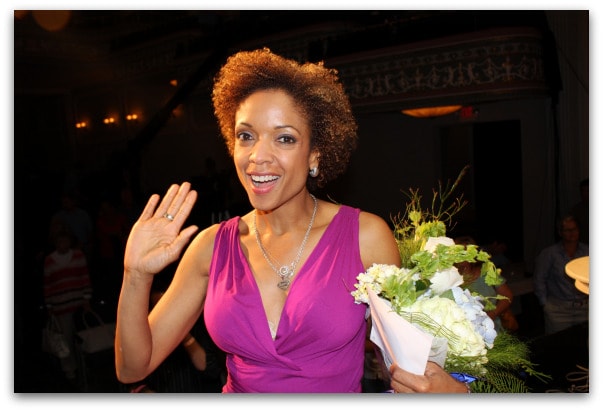 Her girlfriend had given her this recipe a while ago, and she played with it to jazz things up a bit.  Sheila was a little worried that the recipe  of bacon-wrapped chicken breast stuffed with herbed cream cheese was too simple to be a winner.


As judges, we actually loved the simplicity of this recipe and thought it would appeal to home cooks everywhere.  I like that fact that it's easy to make but still looks elegant.  I used regular bacon in place of turkey bacon and basil in place of tarragon (that's what I had in the house).  My guests thought it was delicious, especially noting that the rice was out-of-this-world.  The kids at my party gobbled it all up too.  You can view Sheila's recipe and how-to video by clicking on the photo above.
Sheila is clearly excited about winning the competition.  Here's a quote from our interview,
'Lori, I am on Cloud 9.  I am the happiest I've ever been because for the first time, I feel so fully me!  Motherhood aside, this is the best thing that's ever happened to me…and what's more…I feel like there's…more!  I wouldn't trade this time for anything in the world.  I am buying myself a bed!  I am so excited about it.  A big ol' four poster bed and I may go so far as to paint the walls Georgia Peach! I'm going to go to sleep EVERY night and wake up EVERY morning with this monumental occasion on my mind.'
I'm really excited about the winners too.  I got to know all of them while we were in Savannah together, and they really are amazing and talented women.
I hope you'll consider entering the contest and trying to win some of that cash!  Visit the RWOP website to see what the current challenge is, then go to your kitchen and start experimenting with cream cheese.  It doesn't have to be fancy… and you might just be surprised what you can come up with!  Good Luck

Disclosure:  This post is being sponsored by Kraft and the Real Women of Philadelphia Recipe Contest.
6 Responses to "Real Women of Philadelphia Recipe Contest – Win $$$ and Get Published!"
Leave a Comment