Pretty Darn Good Low Fat Oatmeal- Chocolate Chip Cookies
I hate diets. I hate the word, 'diet.' And I hate that I have to diet. Instead, I try think of my ongoing quest to lose weight as a 'lifestyle change.' But let's face it, it's still a diet.
While I often share decadent treats on my blog to share with my readers, those decadent treats are rarely sitting around in my kitchen. More often than not, they're given away to friends & neighbors  & teachers. The truth is, I eat an awful lot of salad and vegetables and lower fat treats. I still eat my fare share of really good food (let's be honest, I could never live without wine or cheese or cupcakes), but I do try to manage my intake as much as I can. I've created a pretty darn good Low Fat Oatmeal-Chocolate Chip Cookies recipe, so I thought I'd share it with you folks who might be in the same endless-battle with losing weight that I'm in.
This recipe makes 22 cookies. Each cookie has 101 calories & comes out to 3 WW Points Plus (if you're counting points). I used a level 1 1/2 Tablespoon scoop for portion size.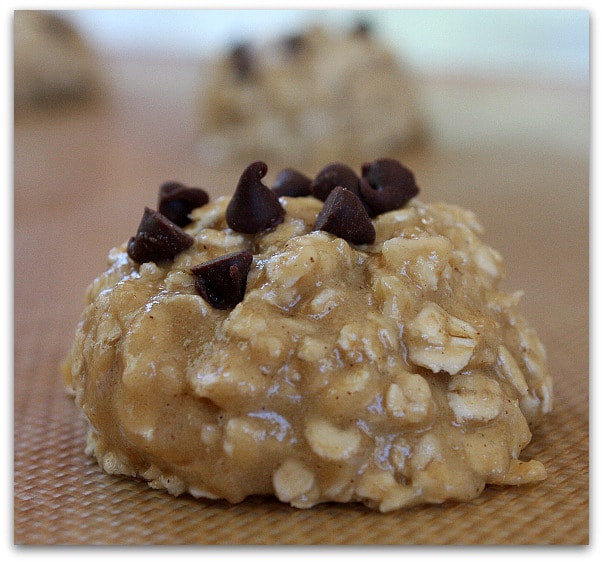 When you're watching calories, I think it's pretty important not to DENY yourself of anything that you regularly enjoy… like chocolate (or pasta or Nutella). I used mini-chocolate chips in this cookie recipe since it's a good way to spread the chocolate–love around without getting too much of it.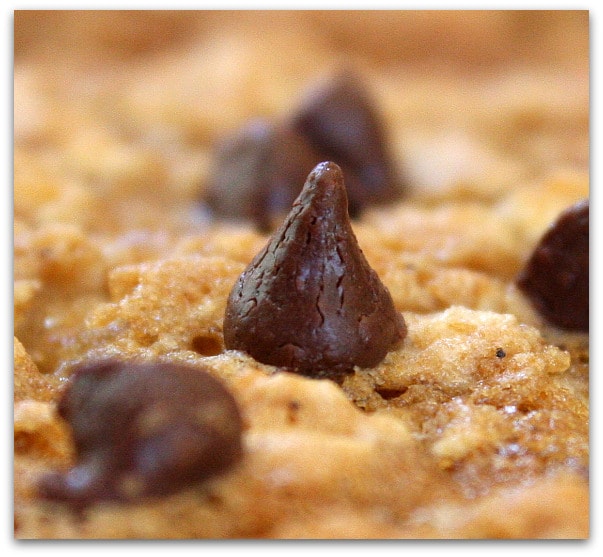 You can mix the chips into the cookie batter, or you can dot them on top of each blob of cookie dough, like I did.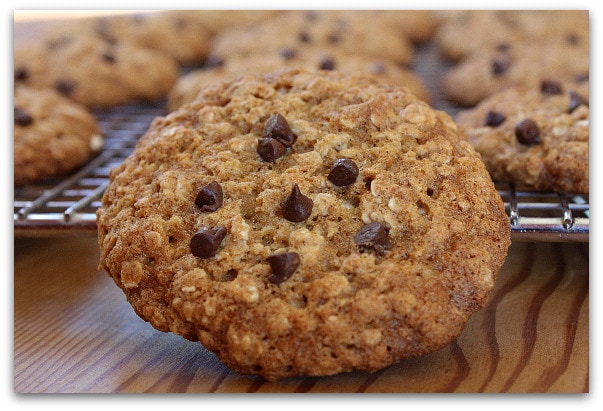 The cookies came out firm but not crispy (kind of like right between a cakey cookie and a firm cookie). Certainly firm enough to build a tower with them, which is what my son thought would be fun to do… until the tower fell over.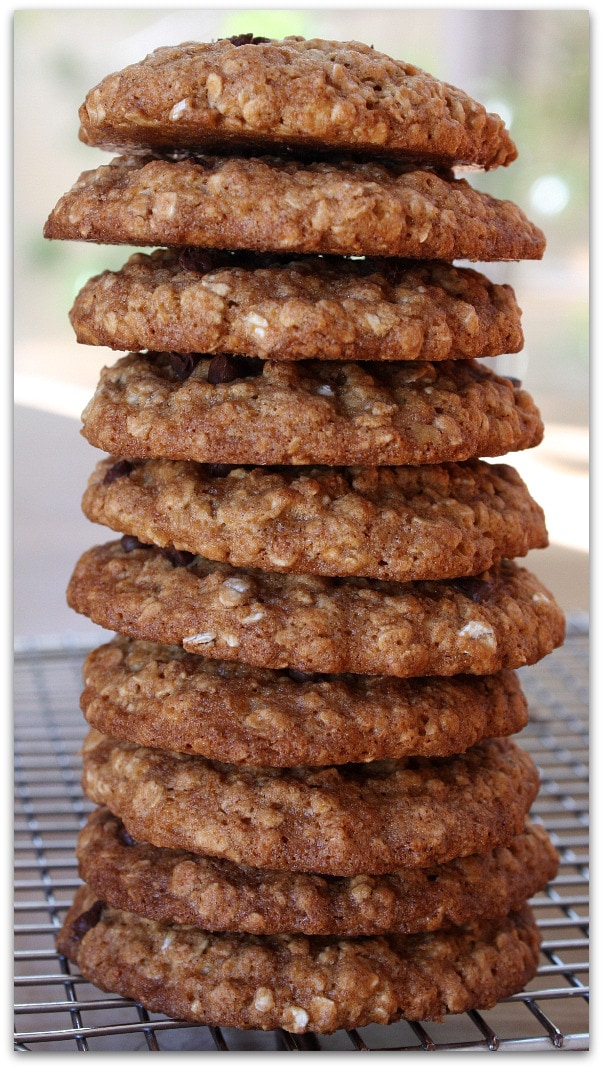 It's important to note that this is NOT an overly sweet and indulgent cookie. It's lightly sweetened, and you get a tiny bit of chocolate pleasure with the chips scattered around the cookie. My son (official cookie monster) liked them a lot and thought they tasted similar in texture and taste to a chocolate chip Clif Bar. I'd have to agree. And they're a nice, little treat for someone who is managing their diet calories.  Separate portions into baggies and toss them in the freezer until the mood for cookies strikes.
Complete nutritional information and recipe can be found here:
Low Fat Oatmeal- Chocolate Chip Cookies
19 Responses to "Pretty Darn Good Low Fat Oatmeal- Chocolate Chip Cookies"
Leave a Comment