Dear Readers,
Goodbite & I have joined forces to share a spooky treat with you this Halloween: Witch Finger Cookies.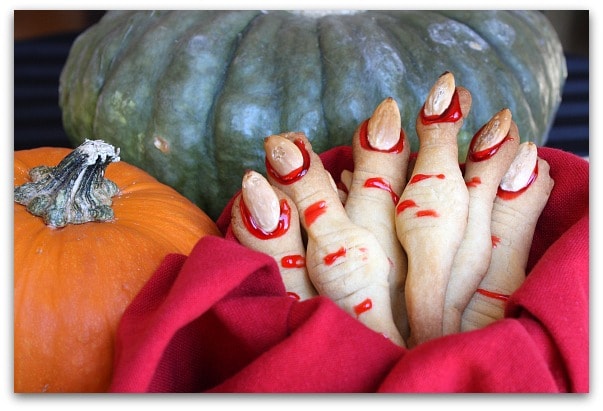 Go to the Goodbite site to watch my Witch Finger Cookie "how-to" video, then leave a comment on the video post sharing your favorite Halloween treat. That's all you have to do to enter to win a brand spankin' new KitchenAid Stand Mixer!
Don't leave a comment on this post (unless you just want to say hi!)- be sure to leave a comment on the Goodbite Witch Finger video post if you'd like to be entered to win

My recipe for the Witch Finger cookies can be found here: Witch Finger Cookies
(or on the Goodbite post too!)
The winner will be chosen and announced on the GoodBite site on October 28th.