Real Women of Philly- Recap & Wrap-Up
Earlier this summer, I had the most amazing experience of traveling to Savannah to help judge the Real Women of Philadelphia Cream Cheese Recipe Contest with Paula Deen. Here's a little re-cap of my experience…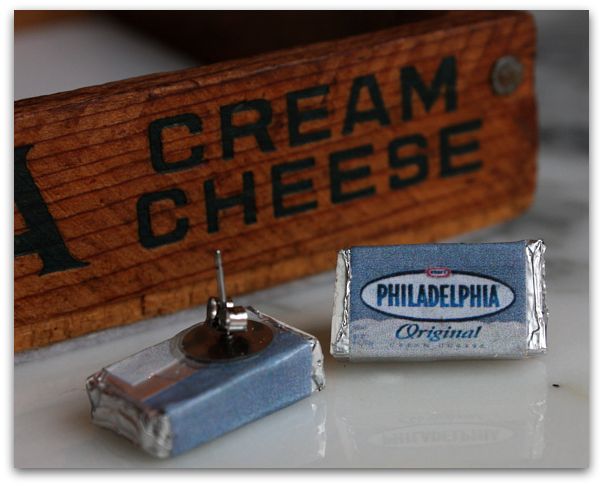 I made a fabulous friend in RWoP contestant Mandy Heaston, who I'd been chatting with on Twitter for quite some time. She brought me these darling little Philly Cream Cheese earrings upon our arrival in Savannah. Mandy also sent me a necklace later on (just because she thought I'd like it). (You should get to know Mandy! 🙂 And she shares all kinds of fun recipes and giveaways on her blog too.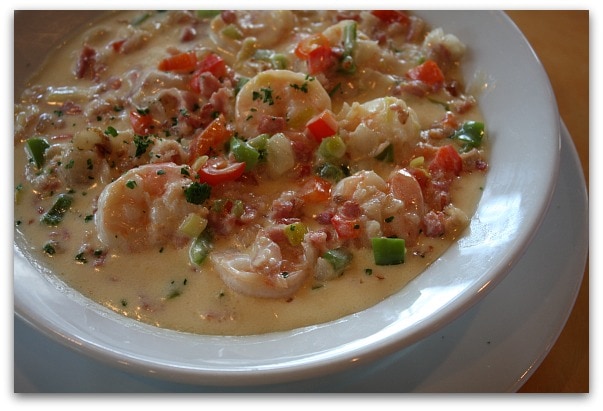 There were two things I knew I wanted to have while in the deep south: Shrimp & Grits and Sweet Southern Tea. I got to try both of those at Uncle Bubba's Restaurant in Savannah. It was all a bit too rich and heavy for my taste, but I'm glad I at least got to try them.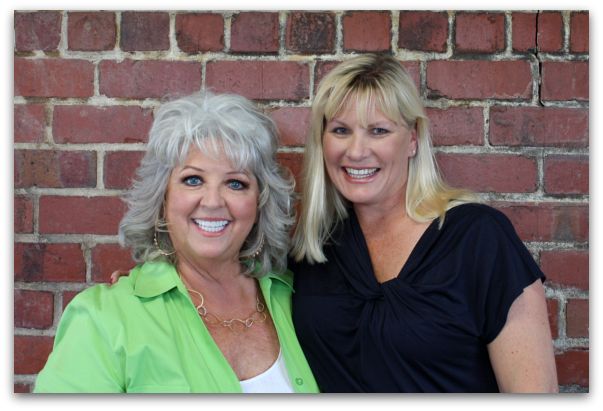 Of course, a big highlight of the trip was meeting Ms. Paula Deen herself. I spent an entire day with her while we were filming, often waiting it out in the "green room" and just chatting away. She and her Aunt Peggy asked me, "So Lori… tell us about this website thing you have going on!" We chatted about food and cooking and cookbooks and life. They were both so personable and down to earth.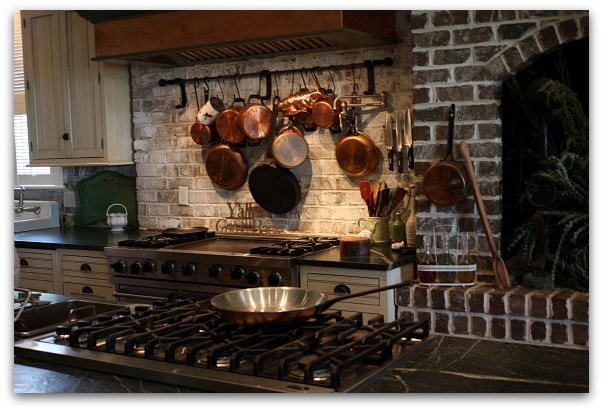 A nice surprise on the trip was that we all got to visit Paula's old house, which has been turned into her TV cooking studio. That was a real treat.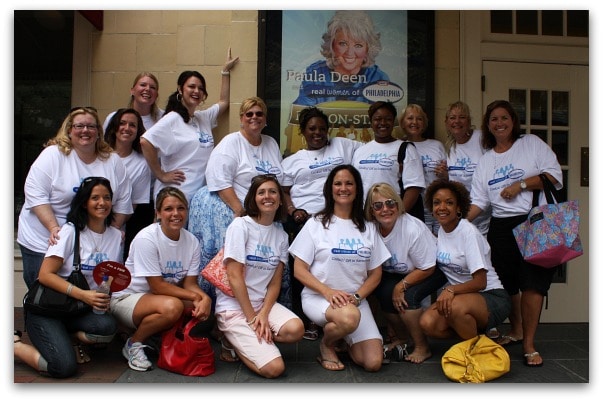 I've made so many new friends in these contestants for the contest. I've interviewed Carin and Sheila, chatted on the phone w/ Lindsay and have friended just about all of these gals on Facebook and Twitter. Many have started their own cooking blogs and businesses, and some continue to enter other contests as a result of their experience with RWoP.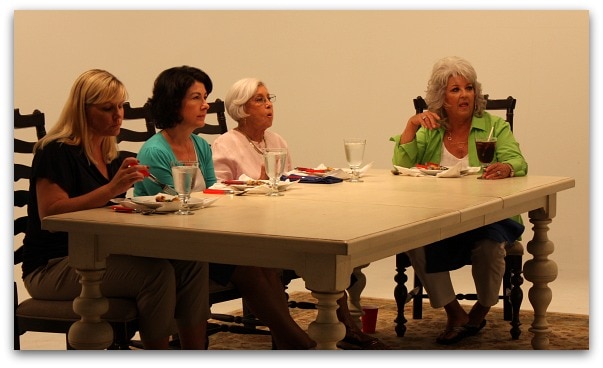 It was a bit surreal sitting at the judges table (Top Chef- style) with Paula, Aunt Peggy and Robin from Kraft. One by one the contestants came before us and talked about their dish while we tasted… and gave feedback.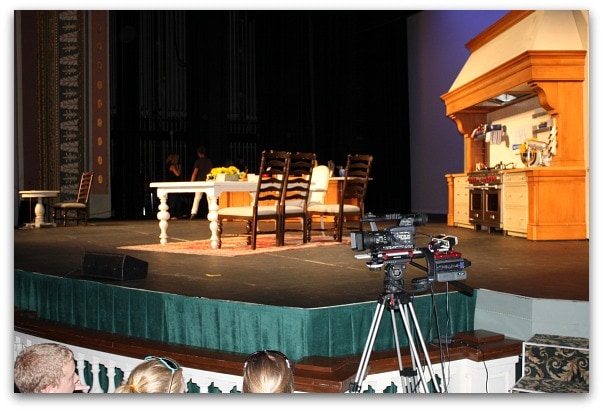 Then the big night came– a packed theater and a well-lit stage with a zillion cameras floating all around us. We sat, we judged and the winners were announced (shown live on the internet). It was all a big, fantastic blur.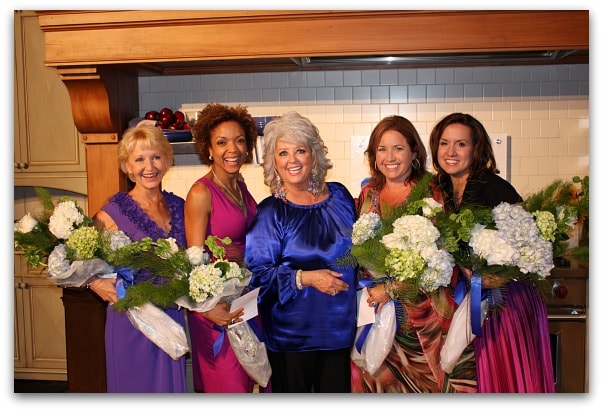 Here are the winners:  KC, Sheila (Paula), Carin and Mandy.  They all went on to serve as hostesses for putting together the Real Women of Philadelphia Cookbook— which was community driven.  Folks from all over the country sent in their recipes that included cream cheese.  The winners were selected and paid $500, and now they'll have their recipes published in the RWoP cookbook.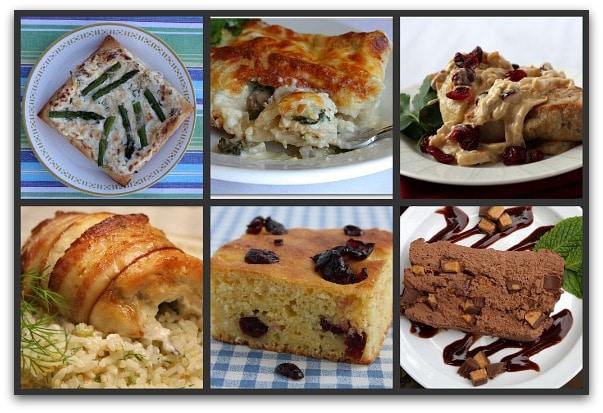 This contest has certainly opened my eyes to the huge variety of recipes where Philly Cream Cheese can be utilized.
Recipes pictured above:
Asparagus and Parmesan Cream Pastry
Creamy Chicken, Spinach & Mushroom Enchiladas
Pilgrim Porkchops
Joy Bundles and Rice
Cranberry Cornbread
Fudgy Chocolate- Peanut Butter Cup Icebox Cake
Thanks to the folks at Kraft for inviting me to team up with you for this contest and for introducing me to the women who were so enthusiastically involved in the RWoP website.
Watch for the Real Women of Philadelphia Community Cookbook to be coming out sometime next year 🙂
This post was sponsored by Kraft and the Real Women of Philadelphia recipe contest.
13 Responses to "Real Women of Philly- Recap & Wrap-Up"
Leave a Comment