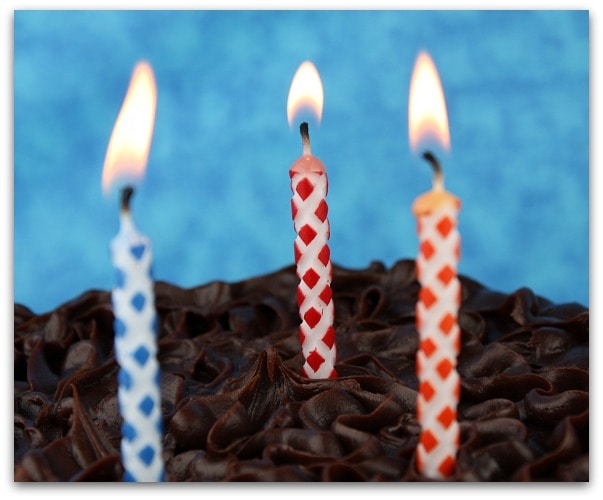 Today I'm celebrating a 3 year blog birthday! RecipeGirl.com has been up and running for a good 4 1/2 years, but the blog itself debuted Jan. 1, 2008.  Here's my very first attempt at a post- pretty pathetic, but I did manage to nab 4 comments.  It's been three wonderful years of experimenting with food, sharing it with readers, and getting to know a fabulous community of food bloggers and writers.  Many lifelong friends have been made in the process.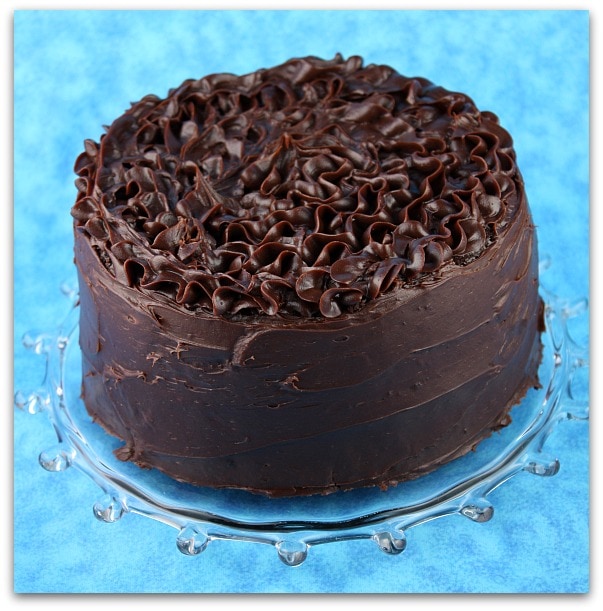 I decided to celebrate by making a cake- one that had been recommended to me by Lindsay from Love & Olive Oil. She's a good person to know… she has a delicious blog and she is one of the most talented web designers out there. And she's a twitterer too. Lindsay recommended a chocolate layer cake with raspberry filling. Sounded good to me.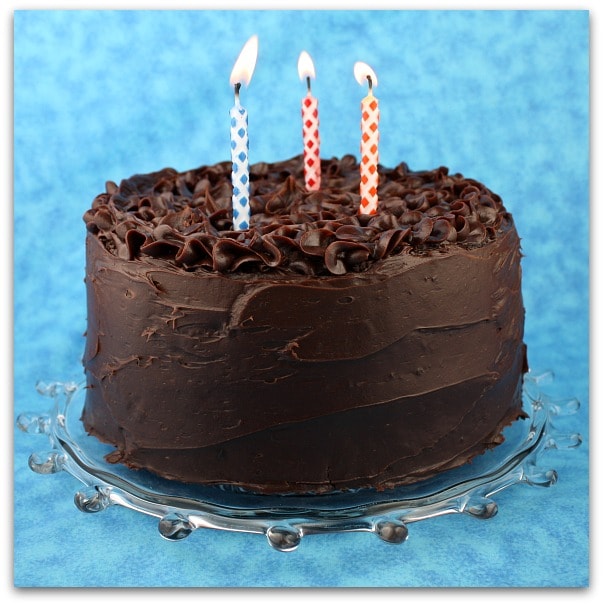 The husband wondered why we were putting candles on the cake, and looked at me a little strange when I tried to explain about the blog birthday. That's when I realized that this is something that only a food blogger would understand and appreciate… the hard work that goes into writing a blog week after week for three long years… the darn thing deserves a little celebration once a year, right?


This cake happens to turn out moist and delicious and rich. It's very chocolatey with a thick layer of chocolate ganache frosting and a surprise layer of raspberry filling tucked inside. This cake is one that is pretty irresistible to chocolate lovers. I know this because I'm not a chocolate lover myself… yet I found myself stealing bites of my husband's slice after I demolished my own.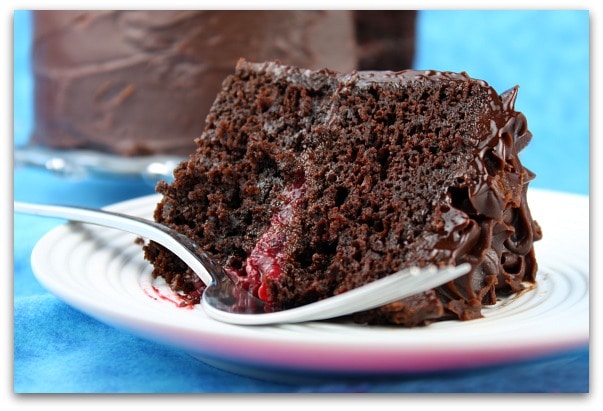 The recipe for this cake can be found here: Double Chocolate Cake with Raspberry Filling.  It's definitely a nice choice for a celebration.
Happy 3 years to this 'ol blog here. I hope you will continue to visit and enjoy

————————————————————————————————————–
To show my appreciation for you, Dear Readers, I'd like to give away a little something. How about a $100 Gift Card to Sur La Table?  Buy some kitchen supplies you've been eyeing lately or sign up to take a cooking class- it's up to you!

To enter to win the $100 Sur La Table Gift Card, please leave JUST ONE COMMENT below telling me:
*What is something that you enjoy about the RecipeGirl site, and is there any feature you'd like to see improved or added to the site?
The winner will be chosen via Random.org on Thursday night, Jan. 6th and will be announced on this post Jan. 7th.
THIS GIVEAWAY IS NOW CLOSED



The winner of the Sur La Table gift card- selected randomly via Random.org is commenter #157 Jeannie K, who shared… "Happy 3rd birthday! I just discovered recipe blogs about 2 months ago and love them. Recipe Girl is one of my favorites…I love your photos! Thanks for all the recipes!" You're welcome, Jeannie! I've emailed you and you have 48 hours to get back to me with an email address where I can mail your gift card!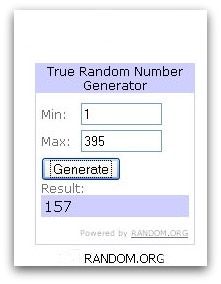 Very, very soon… you'll see some pretty swanky improvements around here. That's my blog's 3 year gift to myself- a little re-design from Lindsay.  The best part about the new design is… I'm thinking about my readers and what would make the RecipeGirl site more appealing and easy to navigate.   Thanks so much for reading RecipeGirl and I hope you'll stick around in 2011 too

  Happy Cooking!
Disclosure:  This post is not being sponsored by Sur La Table.  The gift card is a gift from me to one lucky winner to show my appreciation for reading RecipeGirl.com !