Peanut Butter- Chocolate Chip Cookies Stuffed with REESES PB Cups
If you haven't met Jenny and her Picky Palate blog yet, you should make it a point to do so. Jenny is a genius. Specifically, she's a cookie genius. Jenny has been stuffing her chocolate chip cookies with things like Oreos and Brownies. Her stuffed cookies have taken the internet by storm and have inspired home cooks everywhere to experiment with their cookie baking. That's what makes reading food blogs so fun- discovering the unexpected!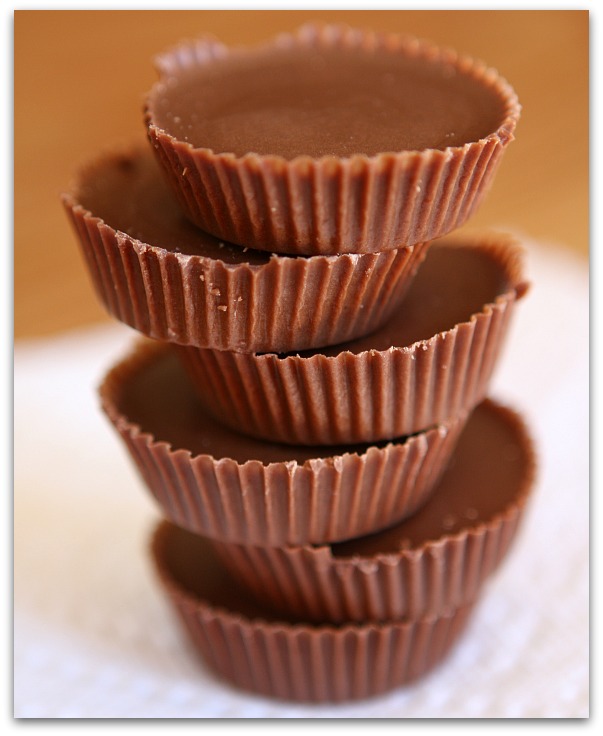 Inspired by my friend Jenny, I've been stuffing my cookies too. Most recently, I whipped up a batch of Reeses-Stuffed Peanut Butter Chocolate Chip Cookies. But I don't know whether to love Jenny or hate her. My family cannot stop eating these, despite our extreme efforts to eat healthy these past few months!
Here's the how-to: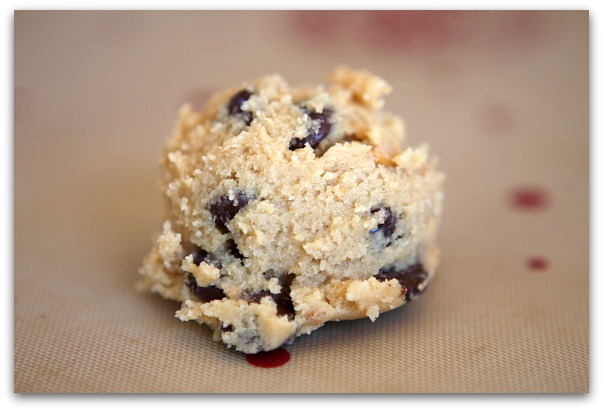 One heaping Tablespoon of dough…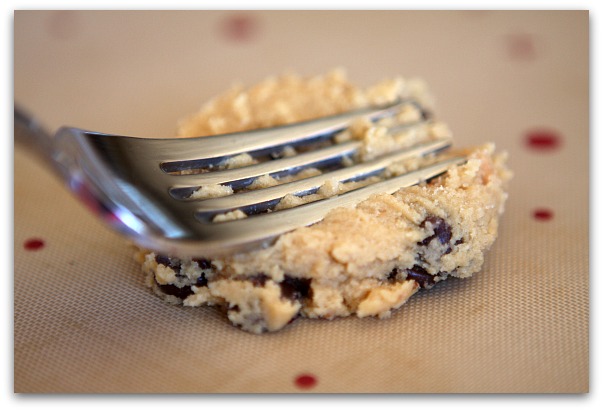 …smashed down with the criss-cross of a fork…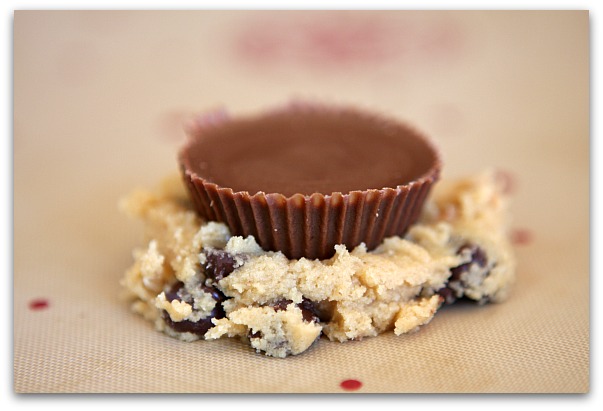 …topped with a full-sized Reeses Peanut Butter Cup…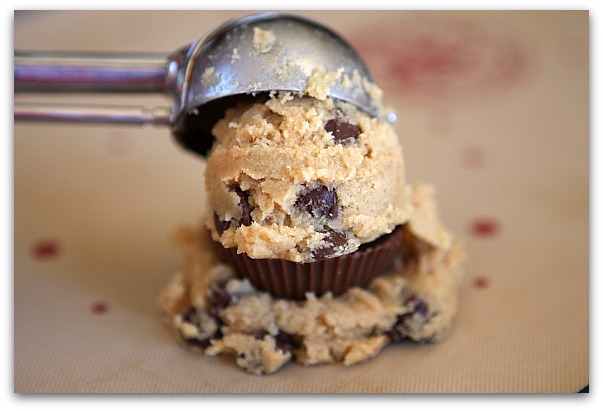 …and another big scoop of dough on top of that!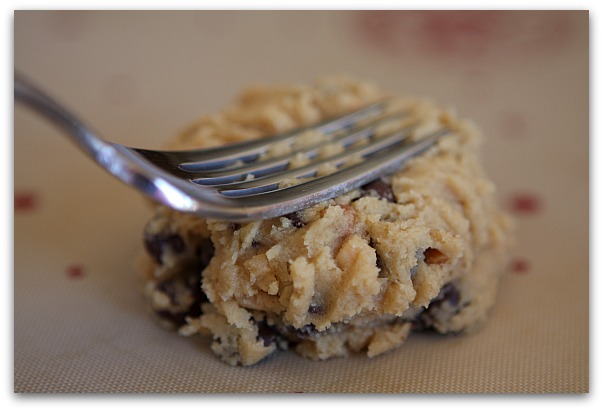 Use your fork to criss-cross the top and smoosh everything down a bit…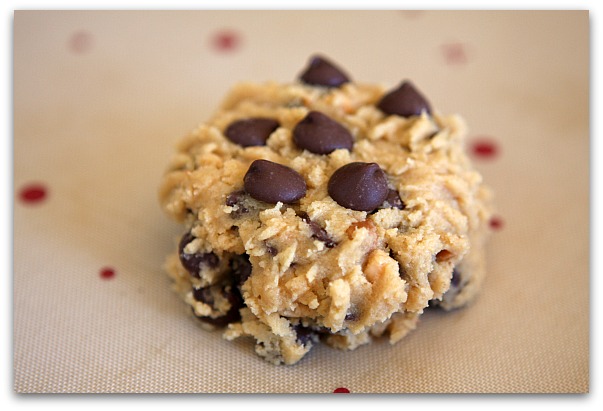 …then sprinkle a few additional chocolate chips on top to make everything look pretty.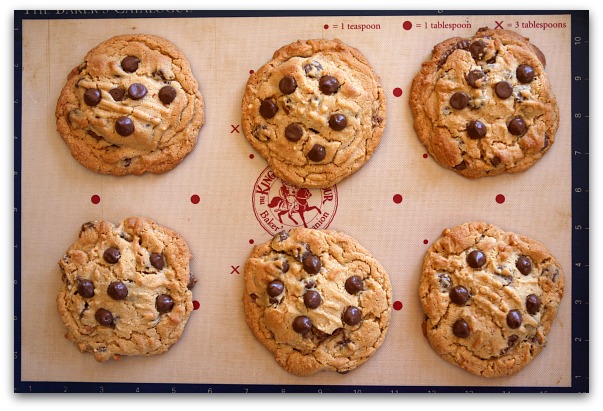 These 4 to 5-inch bad-boys bake up in about 12 minutes.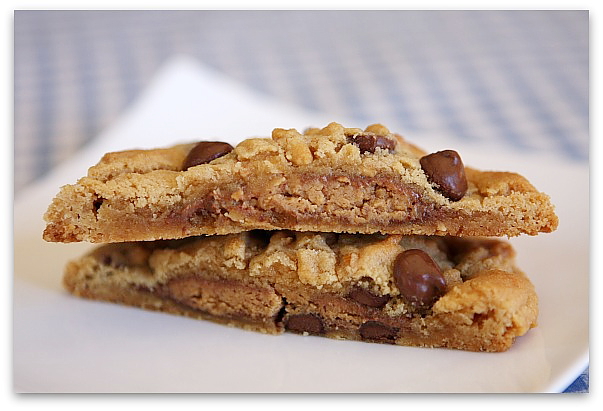 They're a tender cookie (not crunchy, but certainly not cakey), and when you bite into one… you'll most certainly discover the surprise of the Reeses Peanut Butter Cup baked inside.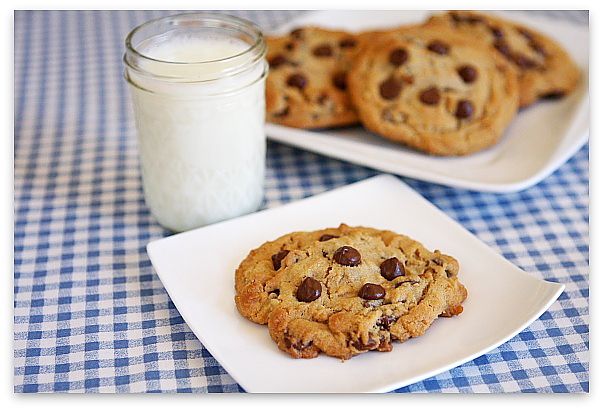 I hope you like milk… you'll need quite a few swigs of it to wash down all of this decadence.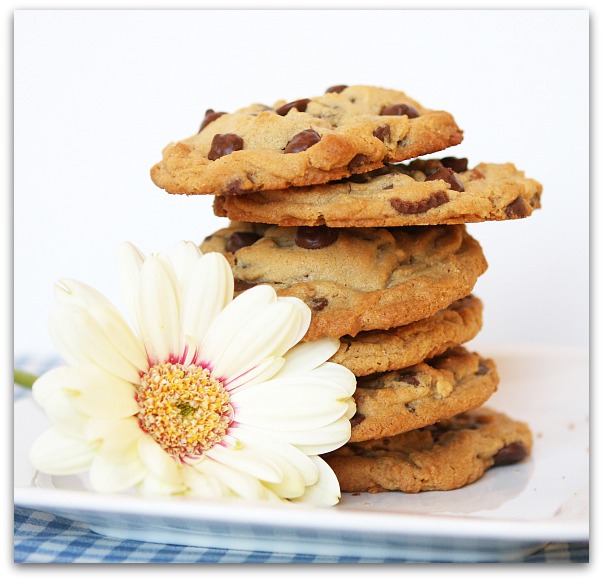 We don't often swoon much over cookies at our house, but my family went nuts over these. I wish I could remember the word that my husband used to describe them… "unbelievable," maybe.  No… it was a much bigger word, but it has escaped me for the moment. Perhaps he'll comment below and let us know 🙂
Thanks to Jenny for big-time inspiration to create these cookies!
This recipe can be found here: Reeses-Stuffed Peanut Butter Chocolate Chip Cookies
——————————————————————————————-
Other stuffed cookie recipes you might like… on the blogs:
Oreo-Stuffed Chocolate Chip Cookies by Picky Palate
Brownie-Stuffed Chocolate Chip Cookies by Picky Palate
Chocolate Chip-Stuffed Cookies by Technicolor Kitchen
Rolo-Stuffed Chocolate Cookies by My Baking Addiction
Caramel-Stuffed Apple Cider Cookies by The Cooking Photographer
76 Responses to "Peanut Butter- Chocolate Chip Cookies Stuffed with REESES PB Cups"
Leave a Comment