Broiled Fish Tacos
Cristina Ferrare is the gorgeous and talented hostess of Cristina Ferrare's Big Bowl of Love on Oprah's OWN Network.  She has just published a cookbook:  Big Bowl of Love- Delight Family and Friends with More than 150 Simple, Fabulous Recipes.  In her cookbook shares 150 family-friendly recipes for everything from starters and lunches to dinners and desserts.  Since I'm a big-time fish taco fan, I decided to try her recipe for Broiled Fish Tacos.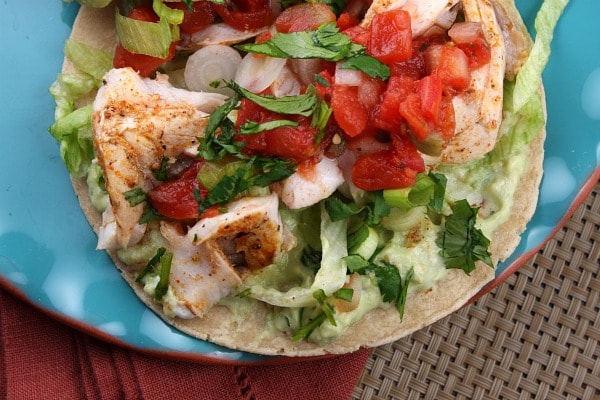 Red snapper is simply marinated in oil, cumin, chili powder and lime juice, then it's drained & broiled until it flakes apart easily.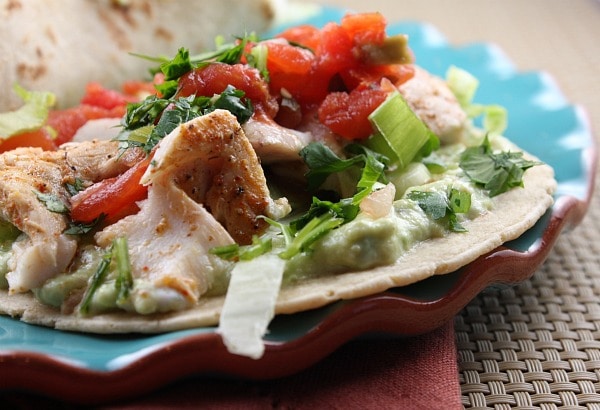 I used white corn tortillas and topped them with homemade guacamole, the broiled fish, lettuce, cilantro, green onion and chunky tomato salsa.  Oh… and a squeeze of lime, of course.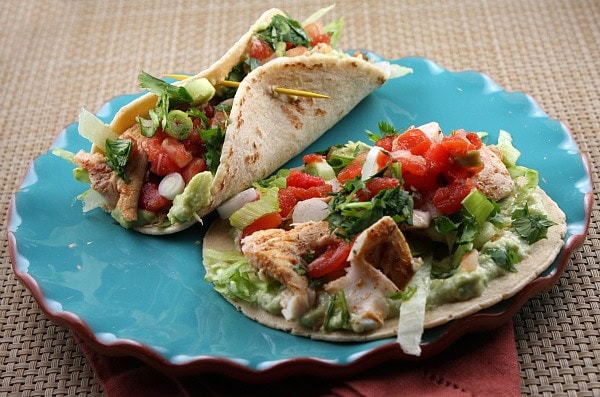 These fish tacos are everything Cristina promises them to be- a simple, family-friendly, light dinner… that goes well with a tall margarita


The recipes in this cookbook are not intimidating, and they're simple enough for any level of cook.  There are many, many beautiful photographs (photography shot by Todd & Diane).  I have two copies of this cookbook to give away. If you'd like to enter to win a copy of Big Bowl of Love, here's the deal:  Leave a comment below telling me if you're a fish taco fan or not.  Have you had them before?  If so, where have you found the best fish taco?  I want to know!
This giveaway will end on Sunday evening, May 1st. Here are the two winners- commenter #36 (Cara) and #139 (Kara).  Congrats!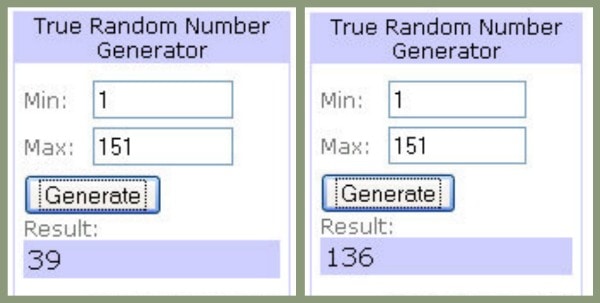 Broiled Fish Tacos

Yield: 4 servings (2 tacos per serving)

Prep Time: 25 min + marinating time

Cook Time: 10 min

A healthy, simple version of Southern California's favorite taco...

Ingredients:

1 1/2 pounds red snapper filets, rinsed & patted dry
5 Tablespoons canola oil
1 teaspoon cumin
1 teaspoon chili powder
3 Tablespoons lime juice, freshly squeezed
8 soft corn tortillas, wrapped in foil
kosher salt & freshly ground black pepper
2 cups guacamole, purchased or homemade
2 cups shredded iceberg lettuce
2 cups fresh salsa, purchased or homemade
3 whole green onions, chopped
1/4 cup chopped cilantro
2 limes, cut into wedges

Directions:

1. Place fish fillets in a glass dish. In a small bowl, whisk together oil, cumin, chili powder and lime juice; pour over the fish. Cover with plastic wrap and let sit at room temperature for about 15 minutes.

2. Preheat oven to broil setting (or highest baking temperature). Place foil-wrapped tortillas on the bottom rack.Spray a broiler pan with nonstick spray. Remove fish from marinade and place on the broiler pan. Broil 3 inches from the heat source. Broil 7 to 12 minutes on one side only, keeping an eye on the fish to make sure it doesn't burn. It's cooked all the way through when the fish flakes apart easily. Transfer to a cutting board and flake apart into chunks. Remove tortillas from the oven.

3. Assemble the tacos: Place a tortilla on a work surface. Smear a heaping Tablespoon of guacamole over the top of the tortilla. Add a few shreds of lettuce, several chunks of fish, a spoonful of salsa, a sprinkle of green onions and about 1/2 Tablespoon of cilantro.

4. Serve immediately, with lime wedges for squeezing.

Tips: