Not Your Mama's Macaroni Salad
Summer officially begins tomorrow here in the USA- though here in San Diego we are in the midst of our infamous "June Gloom," an icky series of weeks where the marine layer is thick and the sun struggles to make an appearance all day long.  We trudge on with our summer plans anyways.  Over the weekend I grilled up two large slabs of bbq'd ribs and corn on the cob, and served it up with this wonderful Bacon and and Macaroni Salad (otherwise known as Not Your Mama's Macaroni Salad).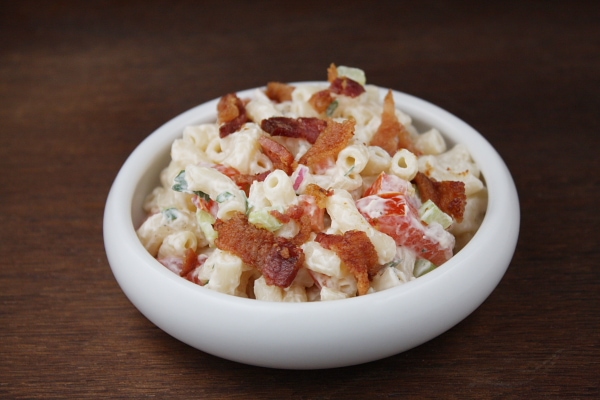 I'm absolutely convinced that bacon makes everything taste better.  Everything.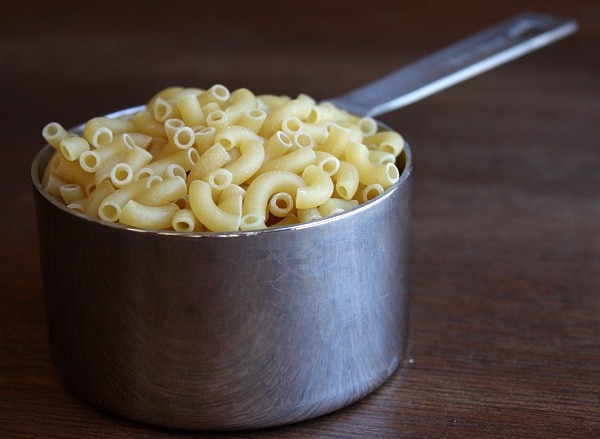 It starts innocently enough with little pasta elbows.  My Mom never used elbows for her macaroni salad.  She always went with the little short tube ditalini type.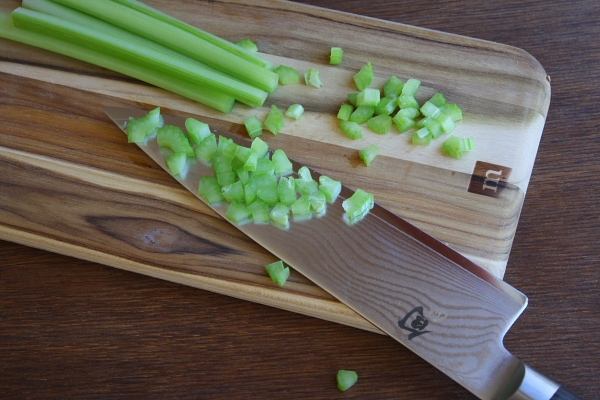 Add a little bit of finely chopped celery.  Just a little.  You want the crunch and the flavor, but you don't want it to overwhelm the salad with chunky celery.  Mom despises celery, so I'm quite sure she would have never added the stuff to her macaroni salad.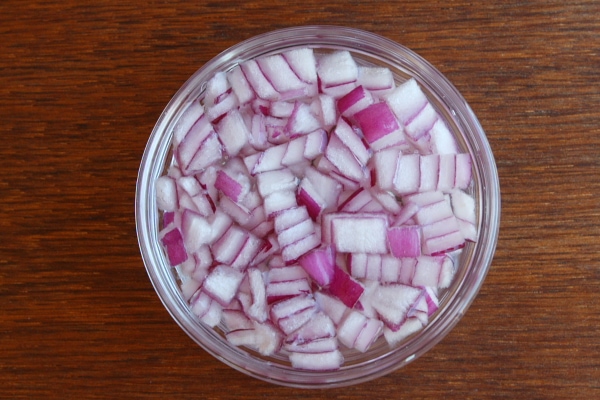 I'm not a huge fan of raw onion and my family isn't either… but when you soak red onion in cold water for a few minutes and then give it a rinse, it loses that super sharp onion taste and it'll just give your salad a little more crunch and flavor and color.  Mom definitely doesn't like onion in her macaroni salad (a little picky, isn't she??)
Add a little bit of chopped parsley too.  I don't think Mom used this either.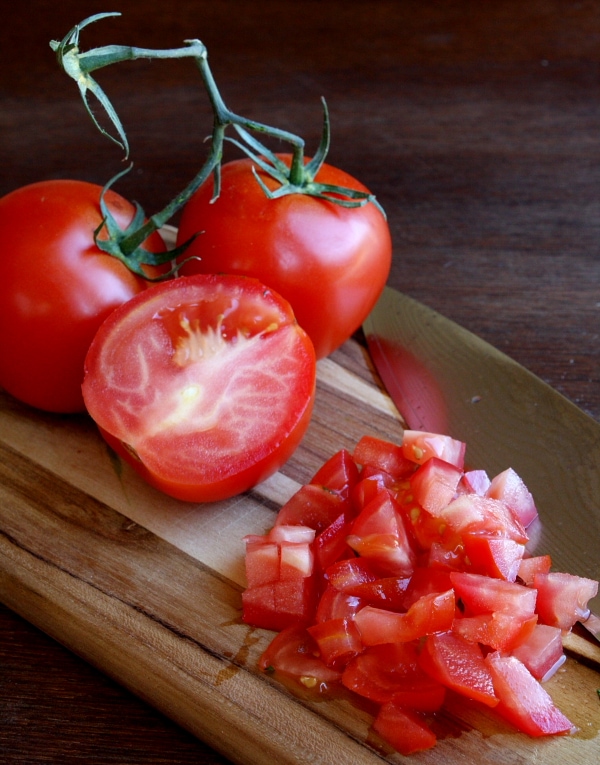 Here's the yummy part- add TOMATO.  Good, red, vine-ripened tomato if you can find it.  Mom never did this (but she should have).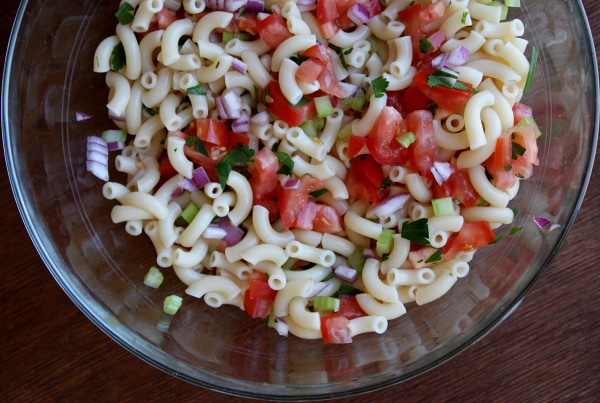 Mix it all up in a bowl.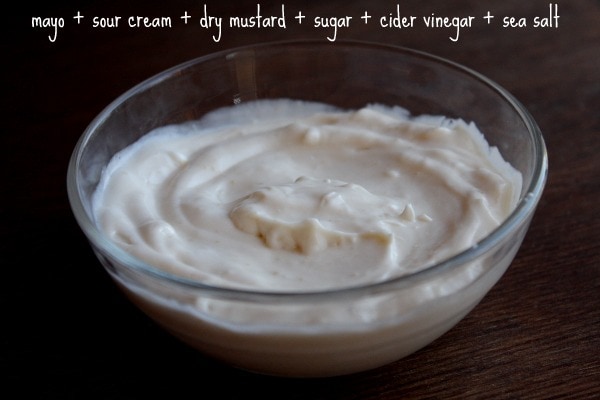 Add a simple mayonnaise based dressing.  If you're not a fan, mix it with an Italian Dressing instead.  Both ways = good in this salad.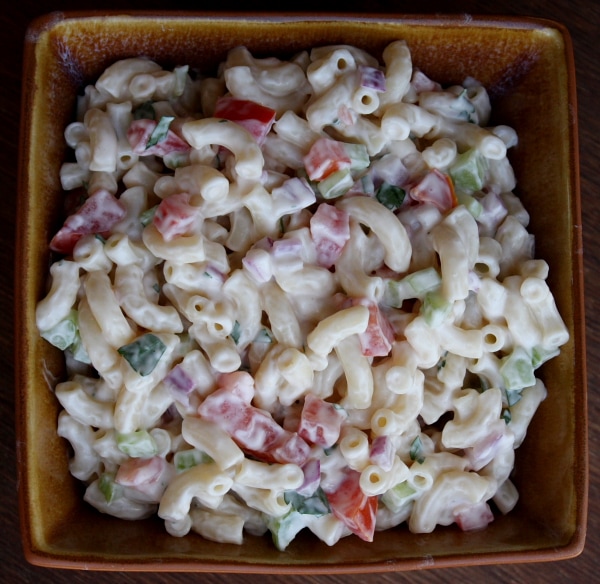 All mixed up and done, right?  Nope… not done.  Although it was good with just these basic ingredients, I found that it was missing just a little something…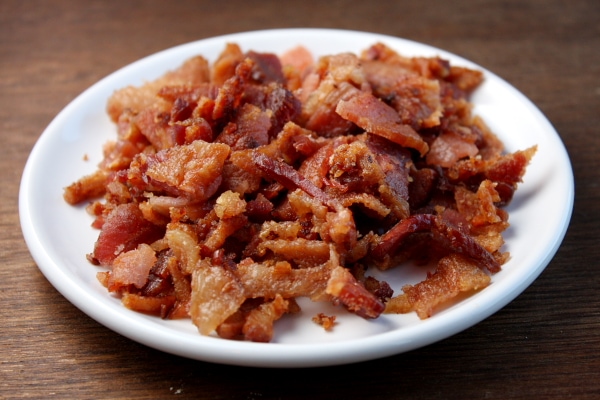 …bacon!  With added cooked and crumbled bacon (the smoked hickory kind is what I used here), this macaroni salad is taken to a whole new level.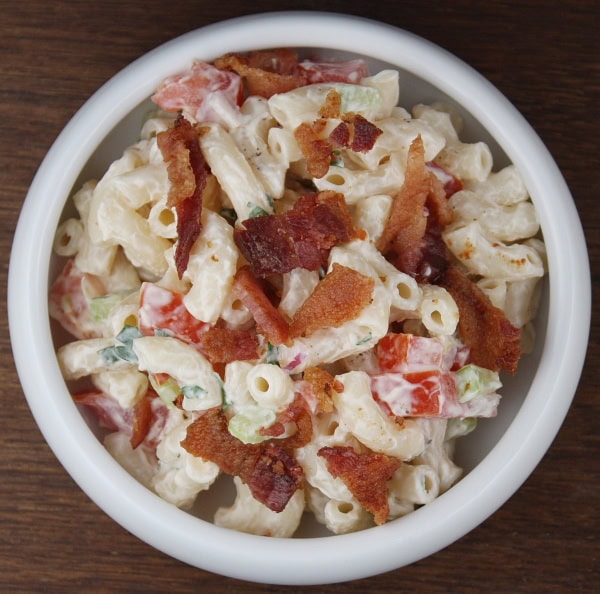 Mom never made hers with bacon either (but she should have).  Although I'm pretty sure that Mom would most definitely not like the components of my macaroni salad, my family thought it was a big hit.  While I loved the macaroni salad of my youth (and still do!), this one is my grown-up version.  Tomato and the bacon takes plain old macaroni salad to a whole new level.  And might I say that this salad pairs well with barbecued ribs and corn on the cob?  Pretty much your perfect summer evening meal.
Bacon & Tomato Macaroni Salad

Yield: 4 servings

Prep Time: 15 min

Bacon and tomato take plain old macaroni salad to a whole new level...

Ingredients:

1 cup dry elbow macaroni, cooked, rinsed and drained
1/3 cup diced celery
1/4 cup minced red onion, soaked in cold water for 5 minutes- then drained
1 Tablespoon minced flat-leaf parsley
1/2 cup diced vine-ripened tomatoes
1/3 cup mayonnaise
3 Tablespoons sour cream
1 Tablespoon cider vinegar
1/2 teaspoon dry mustard
1/2 teaspoon granulated white sugar
1/2 teaspoon sea salt
freshly ground black pepper
4 slices bacon, cooked and crumbled

Directions:

1. In a large bowl, combine macaroni, celery, onion, parsley, and tomato.

2. In a small bowl, prepare the dressing. Mix mayo, mustard, sugar, vinegar, sour cream and salt.

3. Add dressing to the pasta mixture and stir to combine. Season with freshly ground black pepper, to taste. Sprinkle crumbled bacon on top.

Tips: