Cameron Hughes Wine Giveaway
This giveaway is now closed! The winners selected via Random.org are commenters #43- Skinny Fat Kid, #107- Aimee @ Shugary Sweets, and #310- Kimiko. Congrats! And thanks to all for entering.
Cameron Hughes is a wine  that I first spotted at Costco a few years back.  They're also featured at Sam's Club, World Market, Kroger, Harris Teeter, Vons, Safeway or online.  Have you seen them?  Have you tried them?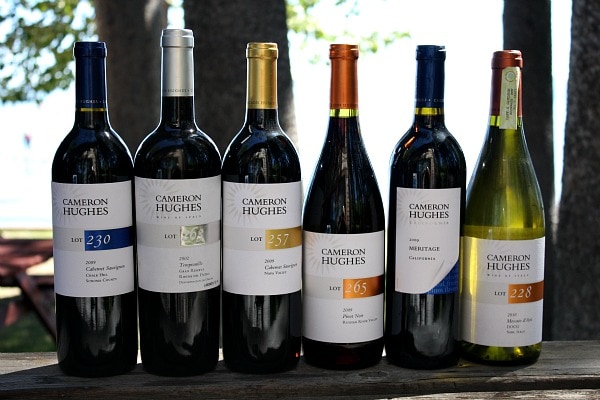 Cameron Hughes is able to provide luxury wines for a discount since they don't own a vineyard or a winery.  Instead, they partner with high-end, international wineries to create wine that they love at affordable prices.  So technically, they could very well be offering $75 bottles of wine for $20.  Kind of a bargain.  They create 100 different wines a year and sell them as "lot" sizes, so when each lot is sold out, there will never be another like it.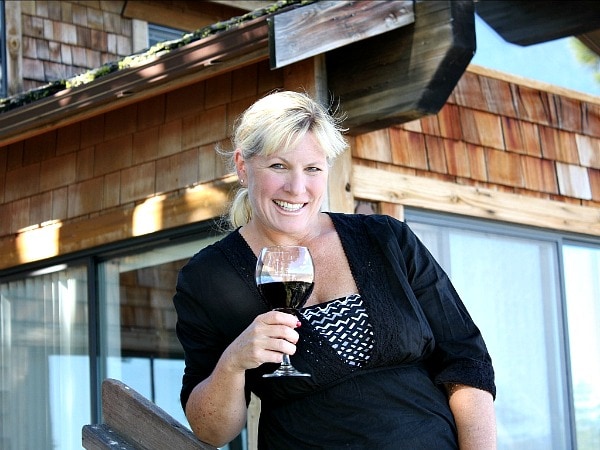 If you read my blog often, and if especially if you follow me on Twitter, or if you're anyone that I hang out with… you know that I love my wine. I'm not a super duper big fan of drinky drinks like margaritas or pina coladas, but I do love a glass or three of *good* wine. I had the opportunity to try some samples of Cameron Hughes last summer on vacation, and I currently have a few of their just-released wines that I'm in the midst of trying. I have to say, that I like them all.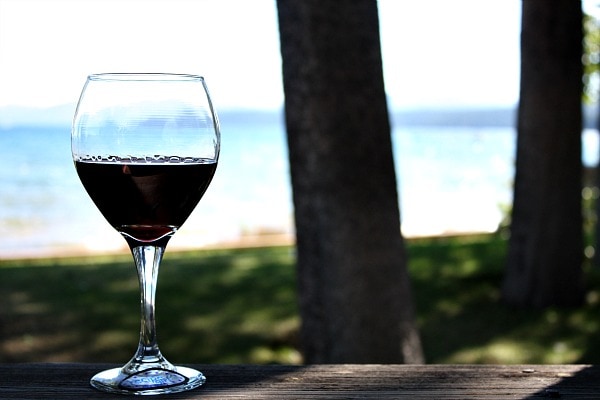 I'm never sure what sort of wine to put on my table at Thanksgiving.
Wondering what to pair with turkey?
CH suggests a WHITE: Lot 259 2010 Columbia Valley Riesling/Chenin Blanc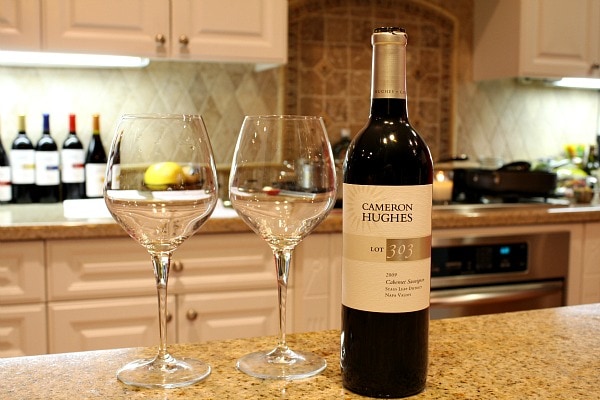 But they also tell me that a RED works with turkey too! Lot 303 2009 Stag's Leap Cabernet.
I can verify that this is good stuff, even without turkey 😉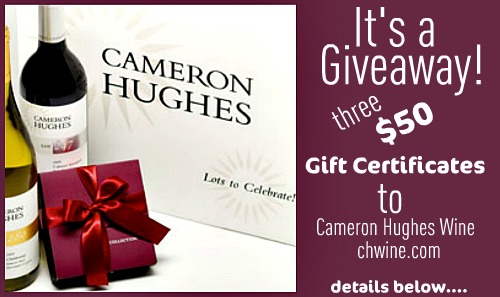 Giveaway Details: Three lucky readers will receive a $50 Gift Certificate to CHWine.com. Winners will be chosen randomly via random.org on Wednesday, November 23rd, 2011 and will be contacted via email This giveaway is now closed. Winners were announced at the beginning of this post. Thanks to all for entering.
How To Enter:
1. Leave ONE COMMENT below sharing your favorite kind of wine. Red? White? Cabernet? Pinot? Chardonnay? Something else?
2. For an extra entry, share this giveaway on Facebook or Twitter- Tweet "Wine Lovers!  Leave a comment on @RecipeGirl for a chance to win a $50 Gift Card for Cameron Hughes Wines. http://ow.ly/7zGlr," and then come back and leave ANOTHER COMMENT telling me that you've done so.
3. Good luck!
Disclosure: Cameron Hughes Wine supplied me with samples of their wine for tasting, and they are providing the gift cards for this giveaway. I was not compensated to write this post, and all opinions of this product are my own.
321 Responses to "Cameron Hughes Wine Giveaway"
Leave a Comment