Easy Bake Ultimate Oven Review & Giveaway
I dreamed of having an Easy Bake Oven as a child. I watched the commercials and longed to make those miniature cookies and cupcakes on my own. For some reason, I was the kid who never got one. Yeah, the one who grew up baking like there's no tomorrow… never had an Easy Bake Oven. So sad.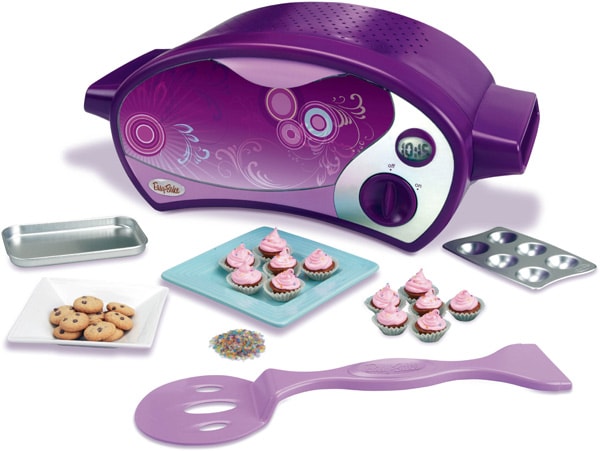 The folks at Hasbro offered to send me one of their newly designed "Ultimate" Easy Bake Ovens for review. I don't accept many offers to review products on this site, but how could I turn down an Easy Bake Oven??? So I hunted down some girls to help me test out this oven.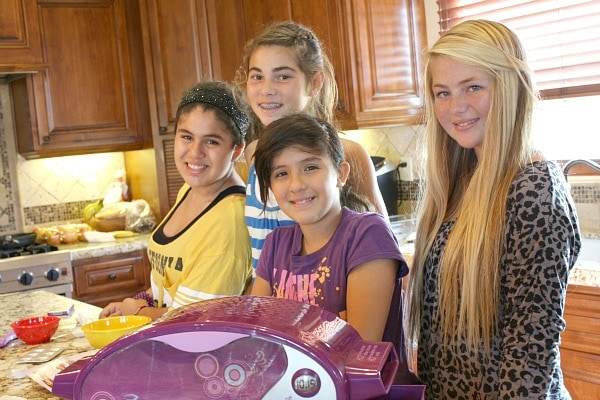 The oven is recommended for ages 8 and up. My beautiful and talented testers were aged 9 to 13.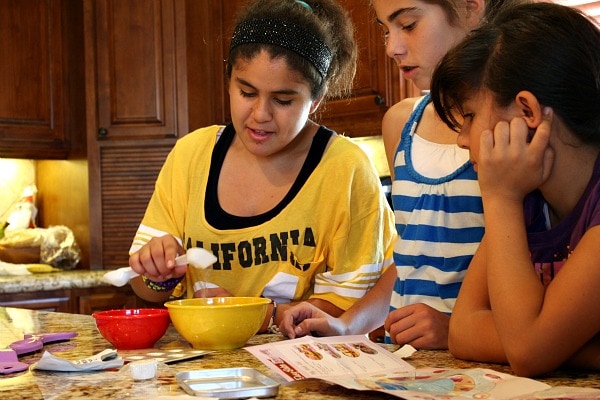 I wanted to know if they could operate the oven on their own, with little assistance from an adult. The oven comes with very specific, step-by-step instructions. The girls did pretty well, but I did have to help them with a few things.
I kept trying to "open" the oven door. Turns out that it does not open. The cupcakes that we made are slid into the center of the electric oven from the side, using a spatula-like object.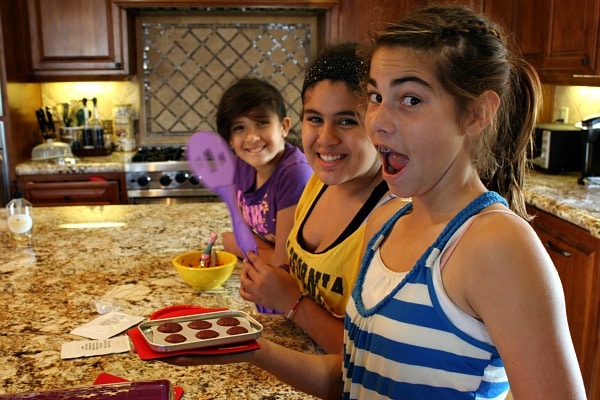 In just 10 minutes, teeny tiny cupcakes are done baking. You bake 1/2 the batter first, then pop those out and bake the 2nd half.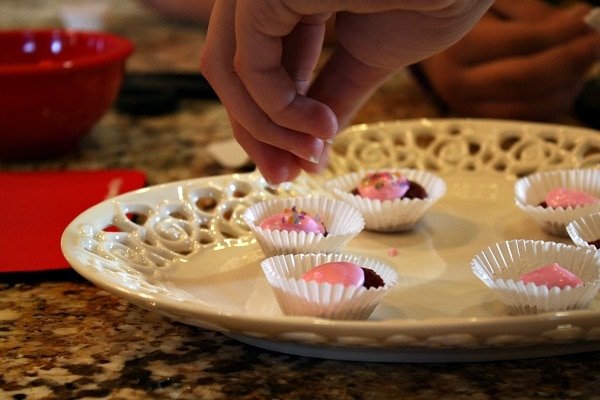 Then you can slide the baked cupcakes into cupcake papers and top them with frosting and sprinkles (all of the food stuff is included in the box, and you can purchase additional food items separately.)
Oven review details:
1. It's cute. I do think it's quite a fun gift for a little girl aged 8 to 11. Parents should be prepared to assist though. After a run-through or two, kids would probably know enough to safely bake on their own.
2. The treats are very tiny (think "tea party"), so no need to worry about there being a ton of sugary sweets around.  The "cupcakes" aren't cupcake-sized.  They're tiny and flatter.
3. My testers told me that the treats were actually pretty good.
4. The oven comes with chocolate chip cookie mix, red velvet cake mix, pink frosting mix, rainbow sugar crystals package, & paper cupcake wraps.  We only tested the red velvet cupcakes.
5 Everything is simple to clean.
6. The cost: $34.97 on Amazon

Hasbro has offered to give 3 Lucky RecipeGirl Readers an Easy Bake Ultimate Oven!  Yay!  Happy Holidays!
Three winners will be chosen randomly via random.org on the evening of Monday, Nov. 28th 2011 and will be contacted via email (please make sure you provide a valid email address). This giveaway is open to anyone with a USA mailing address.  Each winner will receive one Hasbro Easy Bake Ultimate Oven.
How To Enter:
1. Leave ONE COMMENT below telling me your favorite thing to bake AND to whom you would gift this Easy Bake Ultimate Oven.
2. For an extra entry, share this giveaway on Facebook or Twitter- Tweet:
Easy Bake Ultimate Oven Giveaway!  Leave a comment on @RecipeGirl to enter to win:  http://tinyurl.com/6mp5aj9 
and then come back and leave ANOTHER COMMENT telling me that you've done so.
THIS GIVEAWAY IS NOW CLOSED- winners selected via random.org are commenters #22 (Stephanie), #259 (Pam) and #293 (Aila).  Winners will be contacted via email and will have three days to respond to claim their prize!  Thanks to all for entering!
Disclosure: Hasbro sent me an Easy Bake Ultimate Oven for review (which I tested and then donated to charity), and they are providing the ovens for the giveaway.  I was not compensated to write this post, and all opinions of this product are my own.
321 Responses to "Easy Bake Ultimate Oven Review & Giveaway"