Nutella Heart Ravioli
You know how there are just some foods in life that you absolutely cannot live without, no matter what?  I've got a few of those.  Like root beer, and red licorice ropes. Possibly brie cheese and wine too.  And definitely red velvet cake and Nutella.  Nutella is one of those things that I simply cannot resist. I can't figure it out because I'm not even really a big chocolate lover, yet I'm drawn to that Nutella jar.  Maybe it's because, like peanut butter, it's just so easy to stick a spoon in there, dip it in and go to town on it.  It's a dangerous jar of stuff to have lying around.  I had some fun with it recently making Nutella (heart-shaped) Ravioli.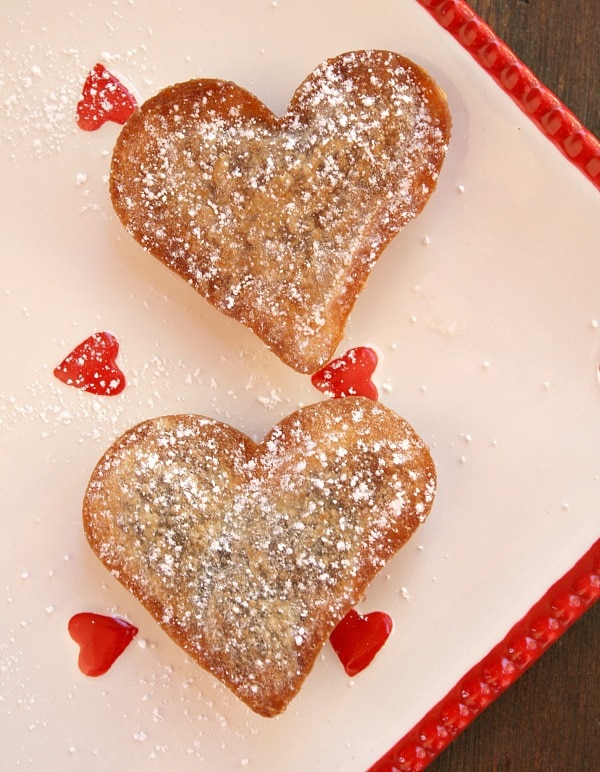 Of course, you don't have to make it heart-shaped… but since it's approaching Valentine's Day and all, I thought it would be cute.  Here's the how-to: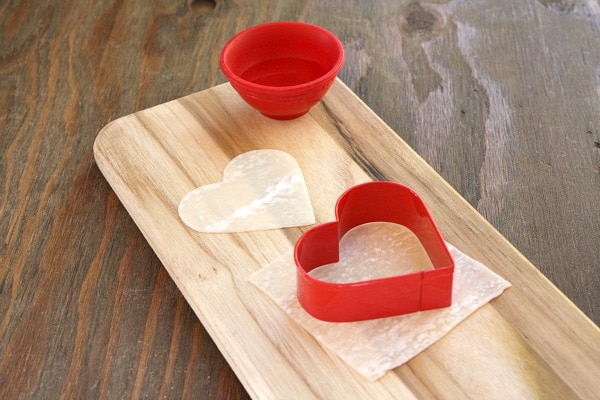 Grab some won ton wrappers at the store.  They should have them at your regular market- near wherever they keep the refrigerated Asian foods.  Stamp out some hearts with a heart-shaped cookie cutter.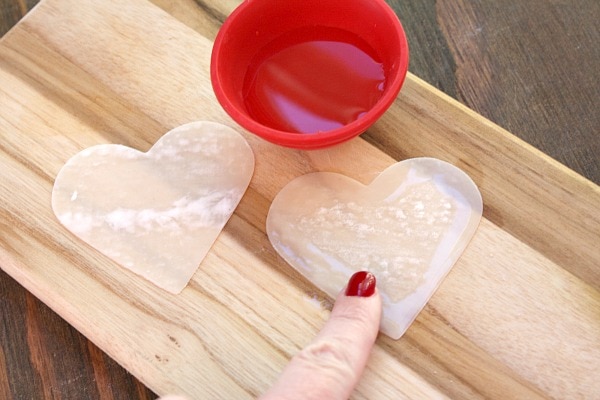 Rub the edge of one of the hearts with a bit of water.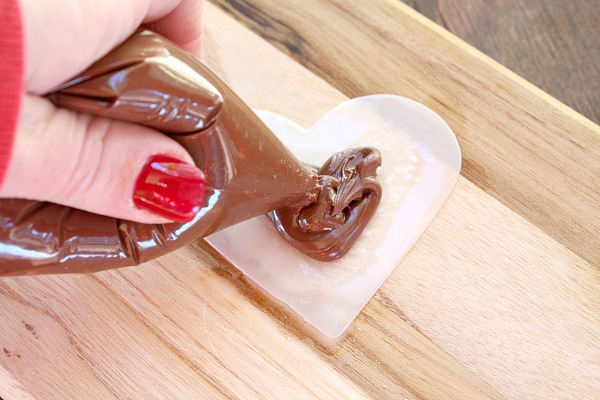 It's easiest to put the Nutella in a plastic baggie and snip off the end.  Squeeze some Nutella into the center of the heart.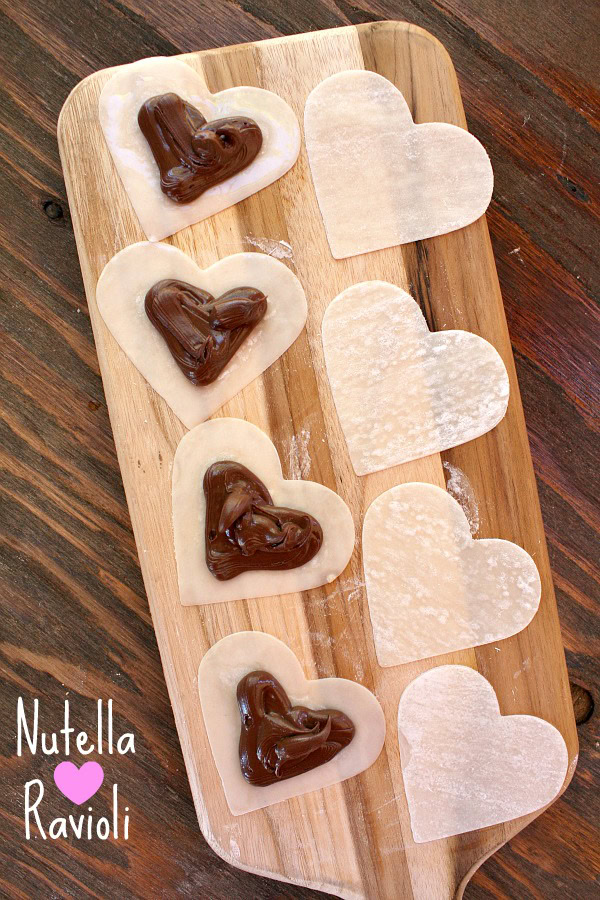 Make as many as you'd like!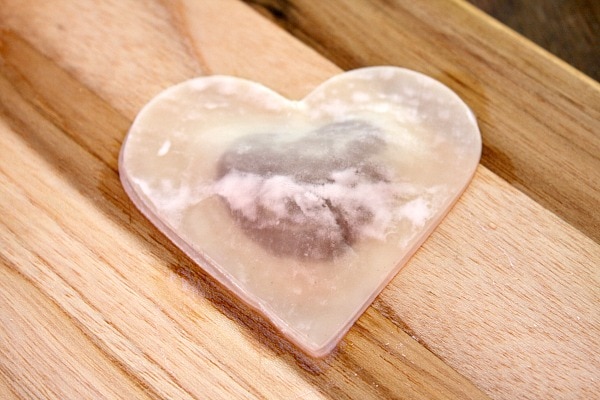 Place the other won ton wrapper on top and run your finger along the edge to seal it.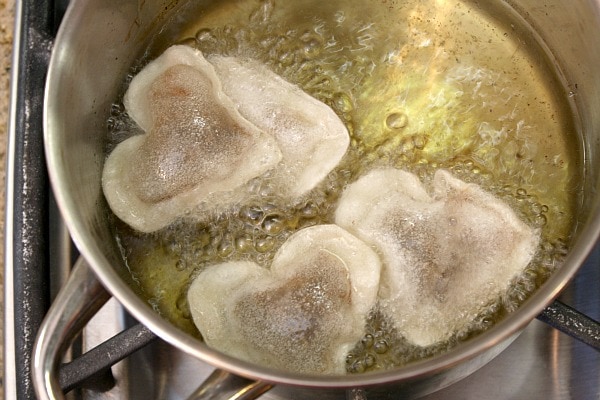 Fry it in hot oil.  I didn't measure the temp, but when you flick a drop of water into the oil and it sizzles… it's ready for the ravioli.  They fry for just a minute or so on each side.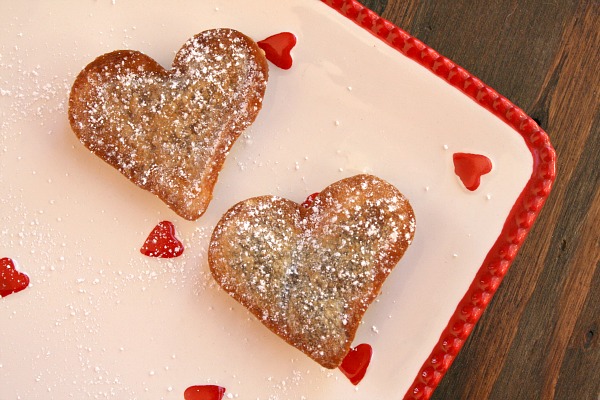 Then take them out and dust them with a little powdered sugar.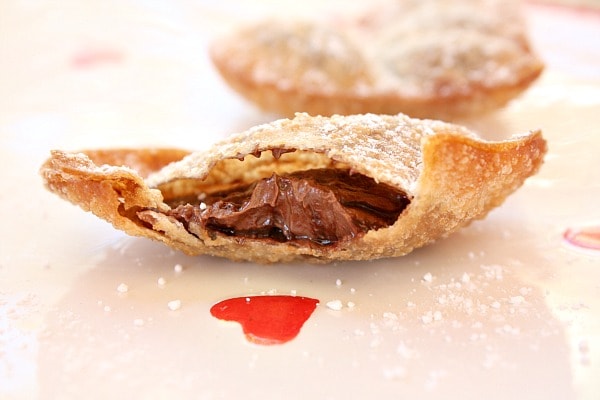 Bite into them and sample that delicious, melted Nutella!  Happy Valentine's Day

Nutella Ravioli

Yield: 12 ravioli

Prep Time: 30 min

Cook Time: 8 min

A delicious sweet treat for Valentine's Day or any day.

Ingredients:

canola oil, enough to fill a saucepan about 2-inches deep
24 won ton wrappers
3/4 cup Nutella (or any other chocolate- hazelnut spread)
powdered sugar

Directions:

1. Heat the oil on medium-high heat while you prepare the ravioli. Keep an eye on it- you want it to get hot, but not smoking. If it gets too hot, just pull it off the burner.

2. On a large cutting board, cut each won ton wrapper with a heart-shaped cookie cutter (2 1/2-inches or so).

3. Scoop the Nutella into a zip baggie, snip the corner of the baggie and twist the baggie to force the Nutella into the snipped corner. Squeeze the baggie and draw a heart with the Nutella, right in the middle of the heart (using about a tablespoon of the Nutella). Draw Nutella into the center of 12 cut-out hearts.

4. Rub the edges of each of the Nutella hearts with a little bit of water, place a matching heart-shaped won ton wrapper on top and press to seal- squeezing out any air bubbles.

5. Test the oil to see if it's ready- flick a drop of water into the oil, and if it's sizzling, it's ready. Test it out with one ravioli- gently drop it in and let it cook in the oil for 30 seconds to 1 minute before you flip it over. You want it to turn a nice golden brown color. Remove the fried ravioli to paper towels to drain the oil, then sprinkle it lightly with powdered sugar. Repeat with the remaining ravioli, cooking about 4 at a time. They are most delicious when served warm.

Tips: