Moo.com Business Card Giveaway
It's a giveaway- yay!  Details at the end of this post.
I hope you're familiar with MOO.com already. They're an uber- cool company to order business cards from. Recently, they offered me a chance to order some new RecipeGirl biz cards to try them out, and I'm totally blown away and in love with them.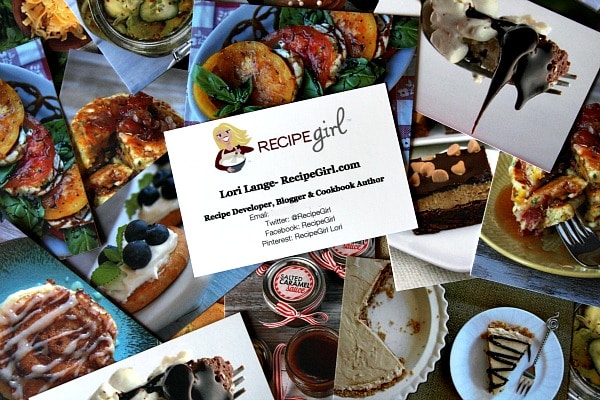 You can design your own- put your own logo on there and everything, and then on the back there is an option to download your own photo… or 50 photos. It's really a fun option to have if you're in the business of food or anything to do with photography or if you just have some sort of picture you need to share with the world on the other side.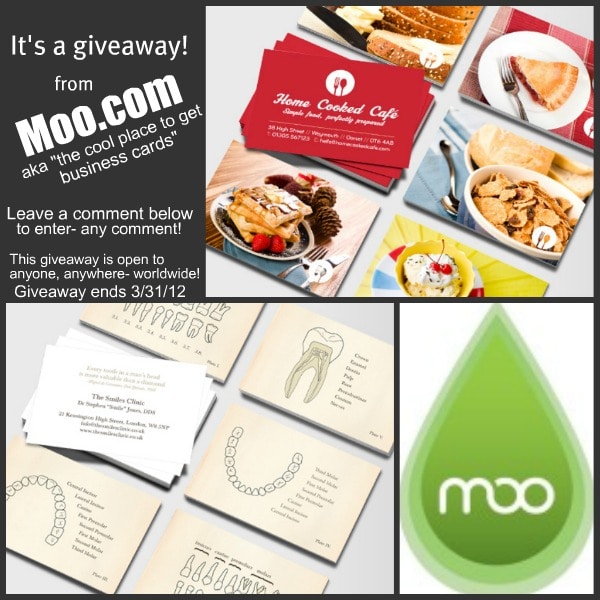 MOO.COM is giving away a set of 100 business cards to THREE lucky RecipeGirl readers! This giveaway is open to everyone… everywhere… worldwide- yahoo!!
To enter to win, just leave a comment below telling me what business you'd like to use these for… or who you'd like to gift them to!  Please no urls or links, but share the name of your company or blog if you'd like!
Three winners will be announced via random.org on Sunday, April 1st.  Please make sure you provide a valid email address so you are easy to contact if you should win.  Good luck!
This giveaway is now closed.  The randomly selected winners are commenters #20 Kari, #30 Valerie B, and #42 Debs at the Spanish Wok.  Congrats! 
And… if you'd just like to order through Moo.com and get a little bit of a discount, you can get 10% off your order (if you're ordering for the first time) if you order through this link.
74 Responses to "Moo.com Business Card Giveaway"
Leave a Comment