Maple Morning Cake
Sometimes, you just need cake for breakfast. Today is one of those days.
So I'm sharing some Maple Morning Cake.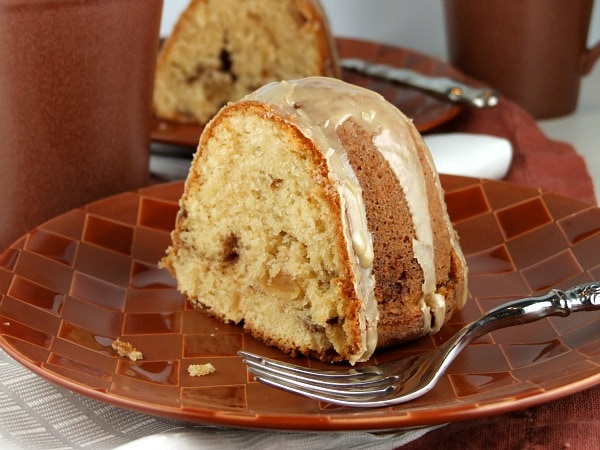 It's your typical bundt cake coffee cake, but it's atypically delicious and wonderful and maple flavored and streuseled in the middle…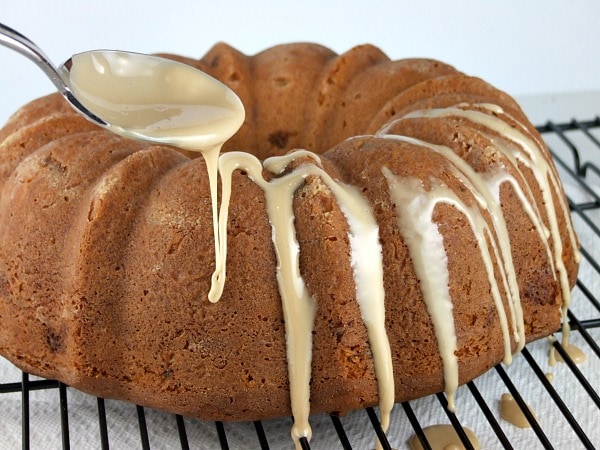 …with a simple but generous amount of maple glaze drizzled on top.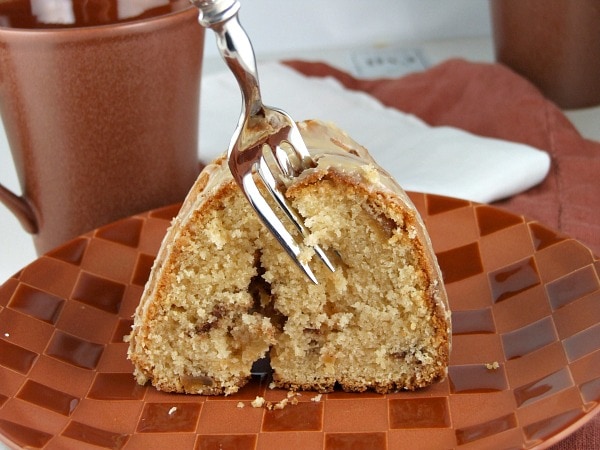 Stick a fork in it and eat cake for breakfast. I give you permission to do so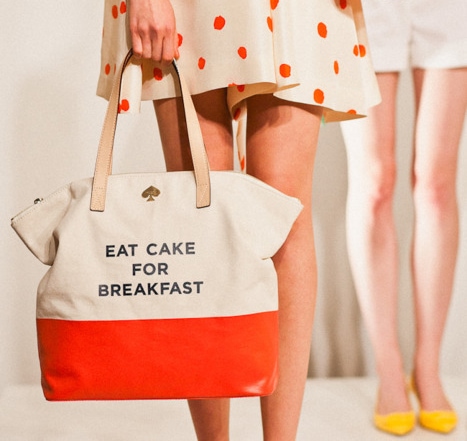 Can I just tell you how incredibly sad I am that I didn't splurge and buy this Kate Spade bag when it was still available?? They are currently sold out. I guess a lot of people like their cake for breakfast!
Maple Morning Cake

Yield: 16 servings

Prep Time: 25 min

Cook Time: 50 min

Ingredients:

STREUSEL TOPPING:
3 tablespoons all-purpose flour
3 tablespoons packed brown sugar
1 1/2 teaspoons ground cinnamon
3 tablespoons salted butter
3/4 cup chopped walnuts or pecans (optional)

CAKE:
3/4 cup (1 1/2 sticks) salted butter, softened
1 cup granulated white sugar
1/2 cup maple sugar (or packed brown sugar- see *Tips below)
3 large eggs
2 1/2 cups all-purpose flour
1/2 cup whole-wheat flour
1 tablespoon baking powder
1 1/2 cups sour cream
2 teaspoons vanilla extract

ICING:
1 cup sifted powdered sugar (sift, then measure)
1/4 cup maple syrup

Directions:

1. Grease and flour a 10 to 12 cup bundt pan; set aside.

2. To prepare streusel mixture: In a medium bowl, stir together the flour, brown sugar and cinnamon. Using a pastry blender or two knives, cut in the butter until crumbly. Stir in the nuts (if using)- set aside.

3. Preheat the oven to 350°F.

4. To prepare cake: In a large bowl, beat the butter with an electric mixer on medium to high speed for 30 seconds. Beat in the sugars until mixed. Add the eggs, one at a time, beating well after each.

5. In a large bowl, stir together the flours and baking powder. In a small bowl, stir together the sour cream and vanilla. Alternately add the flour mixture and sour cream mixture to the butter mixture, beating on low speed after each addition just until combined. Spoon half of the batter into the prepared pan. Sprinkle with the streusel mixture. Spoon the remaining batter over the streusel mixture.

6. Bake 50-55 minutes, or until a toothpick inserted near the center comes out clean. Cool in a pan on a wire rack for 10 minutes. Turn the pan upside down and remove the cake from the pan- let cool completely on the wire rack.

7. To prepare icing: In a small bowl, stir together the powdered sugar and maple syrup; drizzle over warm or cooled cake.

Tips: