You've got one, right?  A cart… on Amazon… that you stuff with things that you wish to buy / hope to buy, but they're really things that just sit there and sit there because you can never muster up the courage or cash to actually press the purchase button??  I thought it would be fun to share what I have in my Amazon cart.  And please share what's in yours in the comments below!
These are a bunch of random things that I'm loving or needing.   They'll sit in my Amazon cart until the temptation is too big, and then I'll press the purchase button

#1: Vanilla Beans- 16 beans for $7.49!  Have you ever had to purchase a vanilla bean at the store??  One bean is like $10!  This seems like a good deal and the company has good reviews. I'll be jumping on this one sometime soon.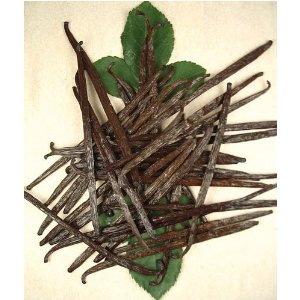 #2:  Wilton Rotating Cake Stand ($18.29).  I don't decorate a ton of cakes, but when I do… I always think it would be super helpful to have one of these stands.  The cake goes on top and then you gently spin it to frost around the sides.  Of course, then you need to have a cake lifter to transfer the cake to a platter, but I already have one of those.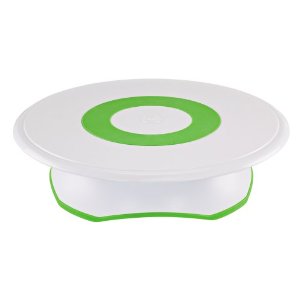 #3:  Cast Iron Tortilla Press ($23.99)- I've wanted to make my own homemade tortillas for a very long time.  I've been told that it's a heck of a lot easier to make them if you have one of these presses.  Word has it that this model is a good one.  Amy Sherman bought this brand and is enjoying it a lot.  Gotta get one.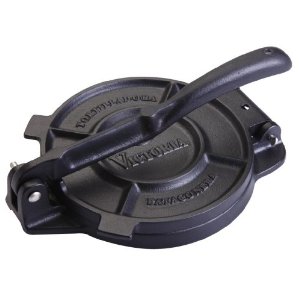 #4:  Mexican Molcajete ($24.95)  Living in San Diego and being a huge fan of guacamole, I've been wanting one of these authentic Mexican "mortar & pestles" in which to make my guacamole.  Maybe someone can buy this as a gift for me?  Relatives… are you listening??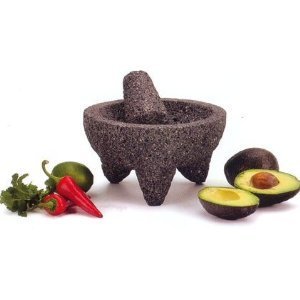 #5:  The Perfect Scoop ($12.65) by David Lebovitz: Released by in 2010, I still don't have this on my bookshelf!!  I've seen some of David's ice cream recipes around the internet, and it's time that I made some for myself.  I love my ice cream maker so much that I actually have two of them!  It's sure a fun thing to have around in the summertime.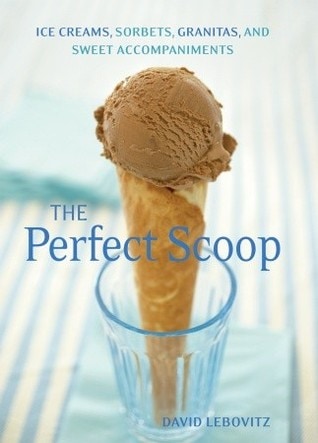 #6: The Back in the Day Bakery Cookbook ($14.71) by Cheryl and Griffith Day: I visited this totally fabulous bakery while spending some time in Savannah, Georgia, so I was delighted to see them come out with a cookbook!  I just know it's a good one, and I can't wait to get it in my hot little hands.
#7: Camera Gadget Shoulder Bag ($65.99):  I have a big ol' not-as-attractive camera bag and backpack that I haul around with me when I'm traveling, but I really would like something cuter for attending conferences and things like that.  I've been eyeing this one for a few months now.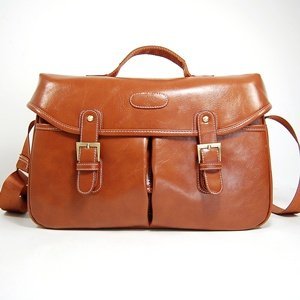 #8:  Canon Speedlite Flash: ($279)  It's really kind of ridiculous that I haven't purchased this already, but I would like this exterior flash for my camera.  There's always a time or two that you need that extra light.  My go-to-Girl for photography Amanda has this.  One of these days… I'm buying it!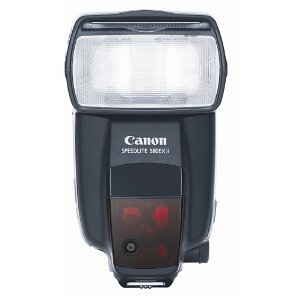 #9: Lapdesk for laptop ($39.99): My life would be infinitely easier with a lap desk.  I often find myself sitting on the couch… writing my blog posts while watching Real Housewives of Orange County… or Gossip Girl… or The Walking Dead… or Homeland… or Criminal Minds… or some other show I'm obsessed with.  Having something to set my laptop on besides my lap would be much more comfortable.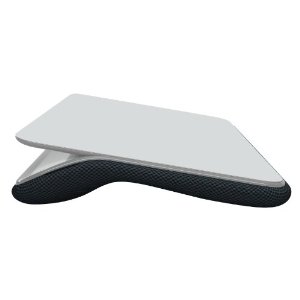 #10:  Chalkboard Labels ($8.50): I first saw these on Sandy Coughlin's Reluctant Entertainer blog.  I investigated and decided that I must have them too.  They're so super-cute– chalkboard labels that you can write on with a chalk pen.  I'm thinking they'll be cute on red Solo cups this summer!  Of course I already have Drink Inks and love those too.  I plan to use both for major summer entertaining!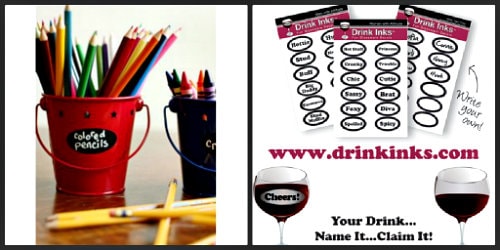 #11:  Nike Women's Free Run 2 (+ or – $100.00): My son has a pair of these in blue, and he says they're the most comfortable shoes ever and they're easy to slip on.  I'm a little drawn to "purple" things right now, so I'd like mine in purple, please!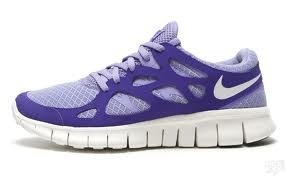 #12: All-Terrain SPF30 Natural Sunscreen Spray ($11.34): We do a beach vacation every summer and use a lot of sunscreen.  I've been hearing that the regular sprays are just flat-out not that great for your skin, which has me interested in this natural spray.  Now, if I could only find a natural insect spray that really works… then I'll be all set.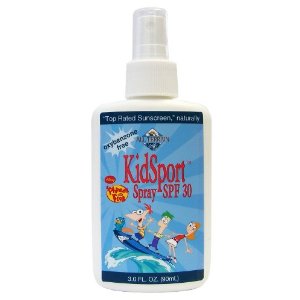 #13: Loving Naturals Sunscreen Stick SPF30 ($9.99): My son refuses to let me put lotion on his face, but he's okay with a stick.  Again, I'm thinking about using something natural this year over the commercial stuff.  This one has pretty good reviews.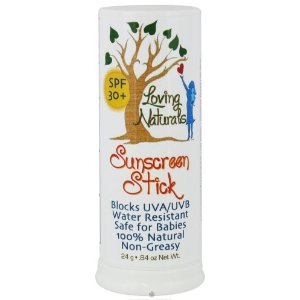 #14:  Benefit – They're Real! Mascara ($22.00):  I have this and I love it!  It was first recommended to me by Amy.  Now I need some more!  If you have a Sephora in a mall near you, it's available there.  Otherwise, you can order it through Amazon.  It really does extend your lashes and make them look great!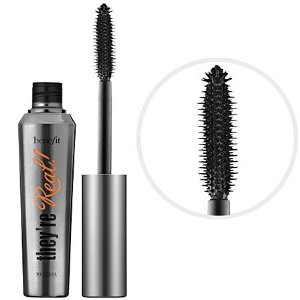 #15:  Toxic Motherhood by Randi Crawford ($23.95):  I've been wanting to read this book about being a stressed out, stretched thin, stay at home Mom!  It doesn't seem to be in stock for immediate purchase on Amazon right now, but you can order it on the author's website too.  I'm up for anything to help guide me along in this tough world of being a mother and living a busy- busy life!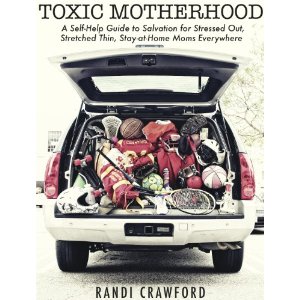 Those are the goodies in my Amazon cart!   So… what's in YOURS?
Oh Yeah, the disclosure:  There are Amazon affiliate links included within this post.  That means I'd make about 10 cents if you clicked over and purchased one of the items I mentioned.  Yippee!