Anderson Seafoods: $200 Gift Card Giveaway
This giveaway has closed.
It's time to start thinking about what you want to serve to your clan on the 4th of July.  So let's kick it off with a $200 giveaway from Anderson Seafoods!  I receive product from Anderson Seafoods all the time, and it's high quality seafood at its best.  You order online, and they deliver it to you all fresh or frozen the following day.  It can't get much better than that.  You can view this awesome video that shows you a little bit about how they package the seafood and work with UPS to make sure the product is delivered safe and fresh.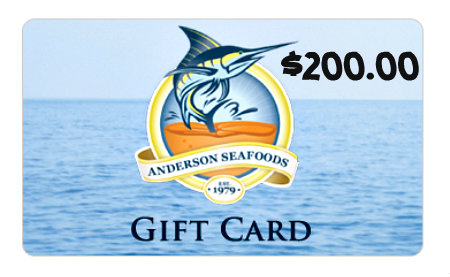 Anderson Seafoods is a 30 year old, family-owned, online source for fresh, frozen and live seafood products. They service top-notch chefs, as well as marketplaces such as Trader Joe'sand Whole Foods. They deliver seafood overnight to home customers in the USA or Canada who would like to have fresh, healthy, tasty, sustainable seafood delivered directly to their front door. You can also order entrees, already prepared for you & shipping is free on orders over $125.  Order one day and your seafood arrives the next day.  How cool is that?

Their products are 3 – 8 days fresher than what is available at the typical grocery store.
They rank among the 2% of food companies that are USDC inspected.
They are absolutely focused on sustainability-  In December 2011, Anderson Seafoods partnered with the Aquarium of the Pacific's "Seafood for the Future Program".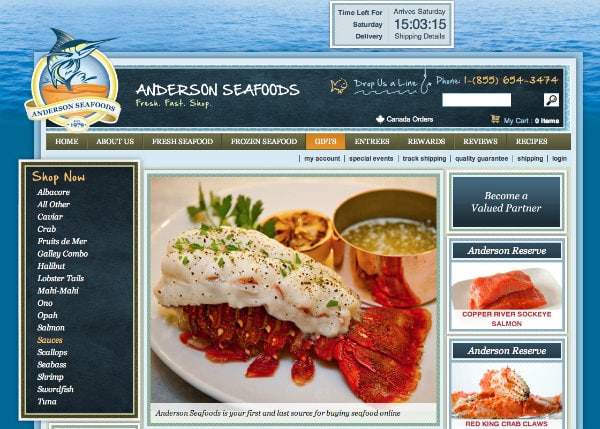 On their website, you can order things like this- lobster tail!  (That's what I'd get

)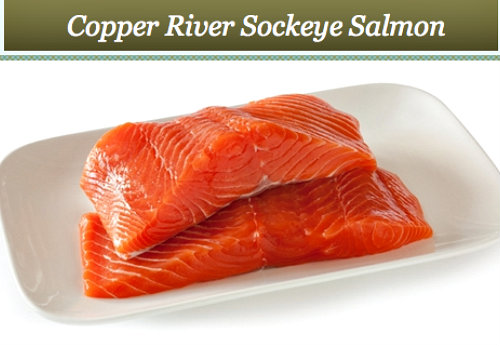 Or this beautiful salmon.  My family is a bunch of salmon FREAKS, so I'd get this too.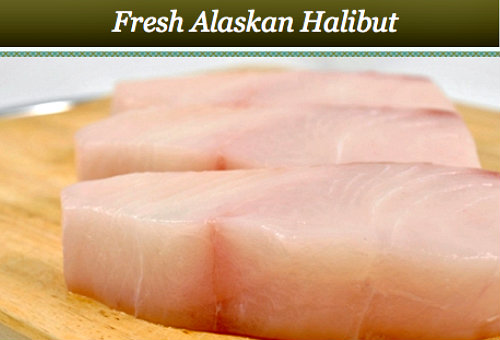 I find that good halibut is hard to come by, but here you can get it fresh!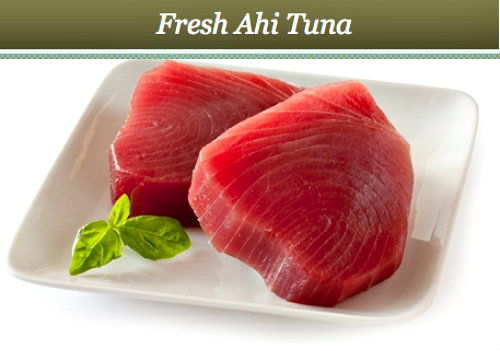 This Ahi is far too pretty to eat.  It's my husband's favorite, so I guess I'd have to get this one too.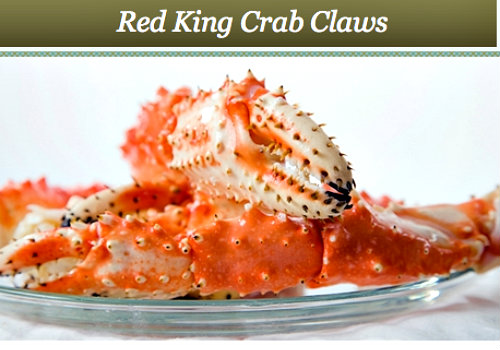 It's always fun to work with fresh crab.  Impress all of your friends with these guys.

Honestly, I don't think I've ever had caviar except for the little fish eggs that they put on sushi (is that even considered caviar?)  Anyway, this is supposedly the good stuff- fancy schmancy and all that, and you can order it online!
I think it's pretty clear that they carry a great variety of seafood- much more than is pictured here- and it's all completely restaurant quality and fresh.  Even the frozen items they offer are nicely packaged and are delivered still completely frozen.
————————————————————————————————————
This giveaway has now ended.  The randomly selected winner is Stacey Scott.  Congratulations!

Disclosure:  I was not compensated to write this post.  All opinions shared are my own.  Anderson Seafoods is providing the gift card for this giveaway. 
495 Responses to "Anderson Seafoods: $200 Gift Card Giveaway"