Philadelphia cream cheese is finding its way into everyone's kitchens nowadays, and it's not just for bagels anymore!  I personally love to swirl it into creamy pasta, add it to sandwiches to make an extra creamy grilled cheese and even melt it with spices to create a wonderful sauce for vegetables.  The Real Women of Philadelphia Community is encouraging home chefs across the USA to find creative ways to use Philadelphia Cream Cheese!
Kraft has just announced this brand new Your Kitchen of Dreams contest from the Real Women of Philadelphia.   You have the chance to win a kitchen makeover!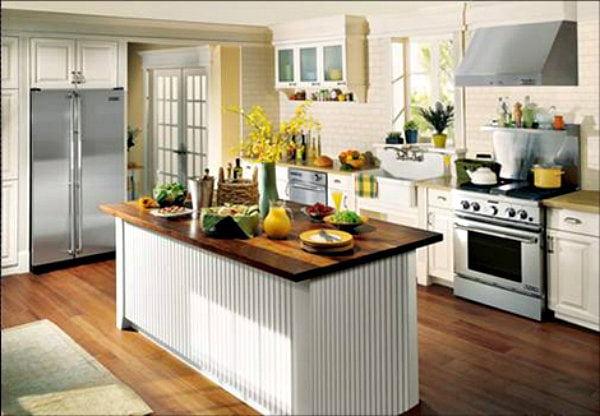 #1: Click and watch the video below to see how to enter!
#2: Create an original recipe using Philadelphia cream cheese, Cooking Creme or Indulgence, and take a photo of your dish.
#3:  To enter, register to join the Real Women of Philadelphia community (Look for me as a member as RecipeGirl too!).  Submit your recipe and your photo for a chance to win!  Submit as many recipes  as you'd like for multiple chances to win! Contest ends August 19th.

Sounds pretty great, doesn't it?!
To add more fun to the mix, they'll also be hosting a daily giveaway during the 3 week period for 18 KitchenAid food processors and 3 KitchenAid stand mixers!
So to get you inspired to enter this contest for a Dream Kitchen Makeover… I'll share a few of my favorite recipes using Philadelphia cream cheese.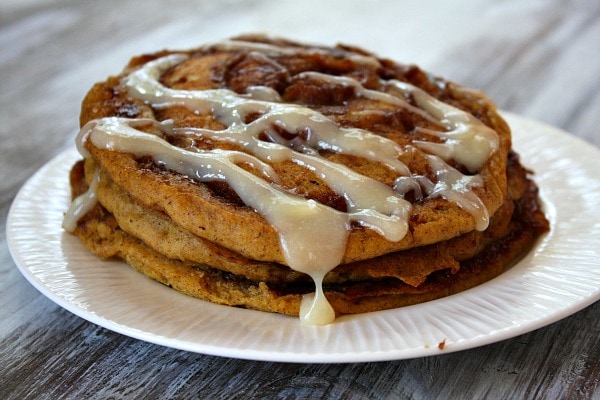 Pumpkin Cinnamon Roll Pancakes with Cream Cheese Icing
Is that enough cream cheese deliciousness for you?  Hopefully, you are inspired to get going and create something new so you can go win this contest!
The Your Kitchen of Dreams contest is part of the Real Women of Philadelphia, which is in its 3rd year of making real women's dreams come true. There are so many fabulous women involved who have created some very strong friendships through participating in the community.   The Real Women of Philadelphia community has transitioned into much more than just a contest site.  It's a place where professional, amateur and at-home cooks alike come together to share and discover new recipes and have conversations and create friendships with other women. There are now more than 66,000 registered users in the community and more than two million annual visitors.  Throughout the season, PHILADELPHIA Cream Cheese will be giving away more than $100,000 in prizes.
Disclosure: I have been selected by Kraft Foods to be an ambassador for the Real Women of Philadelphia. While I have been compensated for my time, my opinions are my own, and I have not been paid to post positive comments.