Unique Holiday Gift Ideas for All Ages
There are a whole lotta gift recommendation posts out there.  I love them all.  I thought I'd give you some ideas that were a little out of the ordinary.  Stuff you might not think of, but you may wish to gift to someone in your circle of friends or family.  Here ya go… my favorite gift ideas for 2012: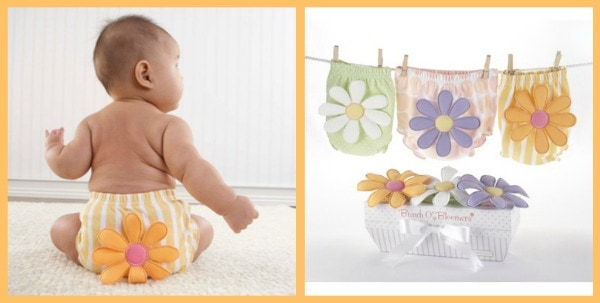 I'm in love with these Baby Bloomers.  Such a sweet idea. ($19.31)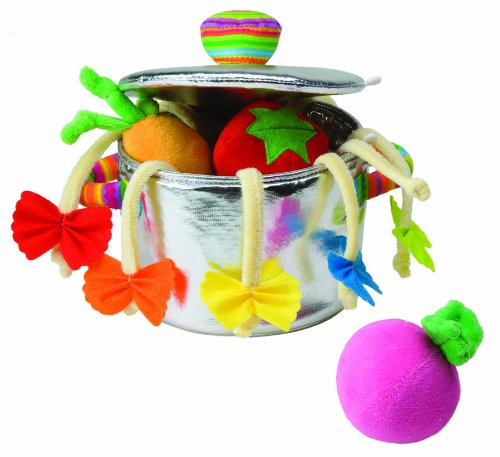 This is an Alex I Can Cook toy.  Yum yum, every day is spaghetti day! Fill and spill a soft pot with pasta and vegetables. Squeak the carrot, rattle the radish and jingle the tomato. ($16.72)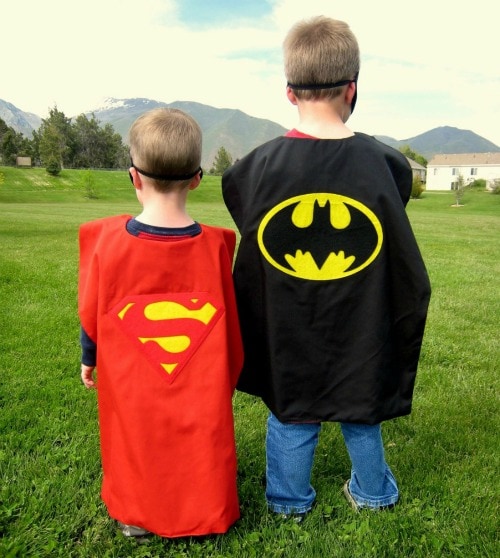 My 3 year old nephew is getting this Reversible Superhero Cape this year.  It comes with a mask too.  My son would have gone nuts of this! ($30.00)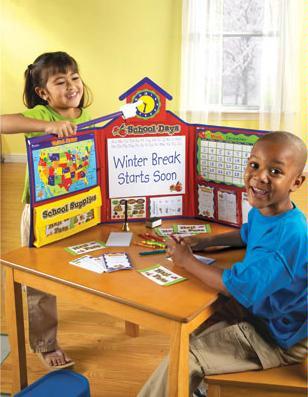 And my 5 year old niece is getting this: Pretend & Play School.  I was a teacher for 12 years, and I know how much kids like to pretend to be the teacher.  The box says ages 3+, but I'm thinking this is best for 5+.  There's a moveable clock, a map, fill-in-your-own calendar, pointer, eraser, hall passes, awards, worksheets, bell, stickers, report cards, etc.  So cute. ($26.27)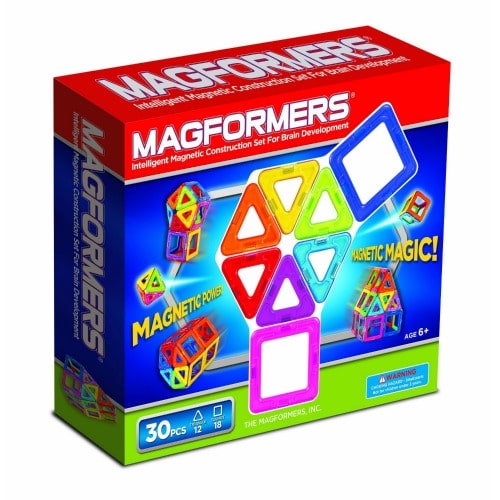 I'm saving Magformers for a 5/6 year old gift idea.  Kids can use the magnetic shapes to create imaginative and creative structures. ($37.30)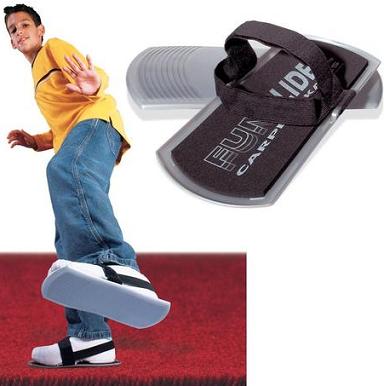 I think these Carpet Skates are fun for people who live in shivering, snowy/rainy climates.  Kids can get a little exercise by skating around on your carpet! ($19.57)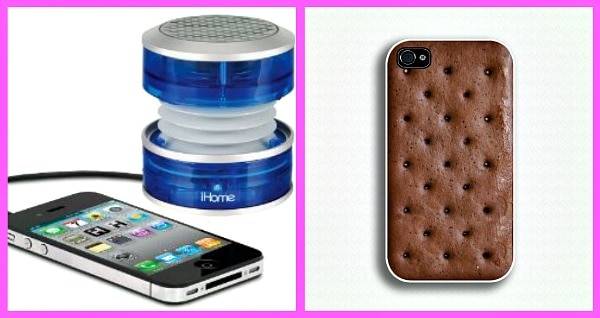 I thought of the iHome Speaker for a teenager, but my husband has one too and uses it quite often!  It just plugs into your iPhone, iPod, iTouch or whatever i-device you have and you've got an instant mini-speaker to play your iTunes! ($17.58)
And then I saw these ADORABLE iPhone covers for the iPhone 4 on Etsy.  Ice cream sandwiches,  Spam, Peeps, Cracker Jacks, Matzah, etc.  ($17.99)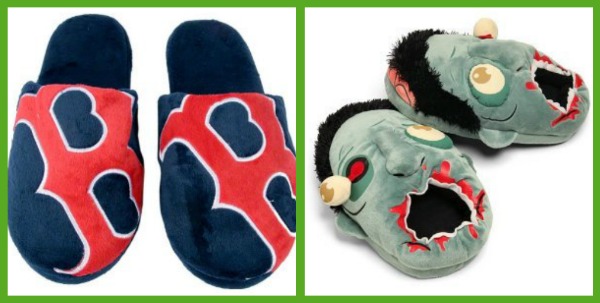 Slippers for the Baseball Lover in your life (choose your team @ $13.99) or slippers for the Zombie-crazed person in your life too ($19.99)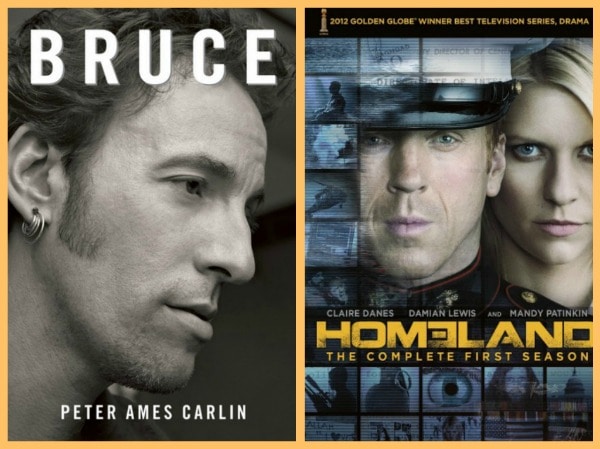 A brand-new biography of Bruce Springsteen has just been published ($15.86), so if you know anyone who is as obsessed with The Boss as my husband is, they might enjoy it!  And OF COURSE, I'm suggesting that you begin watching Homeland (Showtime) because it is *absolutely* the best show on television.  If you haven't seen it, you simply must.  I feel like I'm watching a really good movie every time a new episode is on.  It would make a great gift. ($34.96)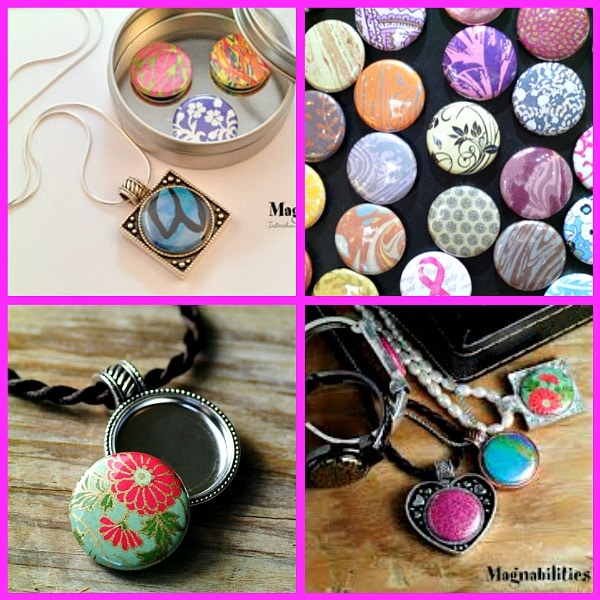 My sister bought me a Magnabilities Necklace for my birthday, and I TOTALLY LOVE IT!  The decorative magnets are inserts, so you can constantly change the look of your necklace.  You can get them in all shapes ($18 to $25)- on different kinds of cords or chains ($6 to $22), and then you can choose from zillions of magnetic inserts from all kinds of themes ($5).
Phew.  That's it… those are my picks.  See anything you like?
Disclosure:  There are some Amazon affiliate links included in this post.  If you click through and purchase through one of the links, it makes me (literally) a few pennies that help pay for things like great giveaways on RecipeGirl.com!  I received no free products in the writing of this post.  These are just some cute things I've come across that I wanted to share with you! 
12 Responses to "Unique Holiday Gift Ideas for All Ages"
Leave a Comment