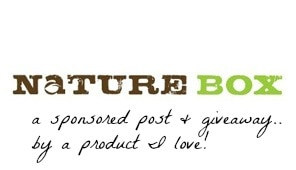 When my son comes home from school, he immediately goes to the pantry to dig for sweets or packaged snacks that aren't so great or healthy and are totally processed.  It's my fault, really.  Sure, I keep fruit around.  But I'm also guilty of buying convenience food, well… for the sake of convenience.  Do you know that the average American eats almost 25% of their calories from snacking?   That's frightening to me, but it's totally believable.  And snacking is the leading cause of childhood obesity.  That's frightening too, considering that I'm not so good at providing healthy snacks for my own family.
So when I was contacted recently by the folks at NatureBox (a healthy snack company), I perked up my ears and listened.  I agreed to sample a box of their snacks, and now I'm happy to share with you… NatureBox- a company with a great mission:  They want to help families eat healthier and live better.  With that in mind, they have decided to focus on snacks, since snacking is the easiest habit to change.  NatureBox provides a monthly snack delivery service: hand-selected snacks that are guilt-free, nutritionist-approved , minimally processed and made with wholesome ingredients.  Each month you can have NatureBox select snacks for you (and be surprised!) or you can opt to choose from their selection (there are about 75 snacks to choose from!).  Your snack bags are packed into 4 to 6 individual bags and those bags are packed into a box and mailed to you ($19.95/month- shipping included).  Each snack bag generally contains 3 to 4 servings and all nutritional information is included.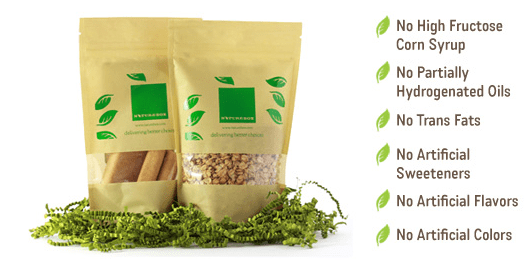 The first bag I ripped open was the dried mango.  It turned out to be my favorite of everything I tried.  As hard as it was, I stretched out my mango-munching to last three days before the bag was depleted.  My mango-loving kiddo enjoyed this one too.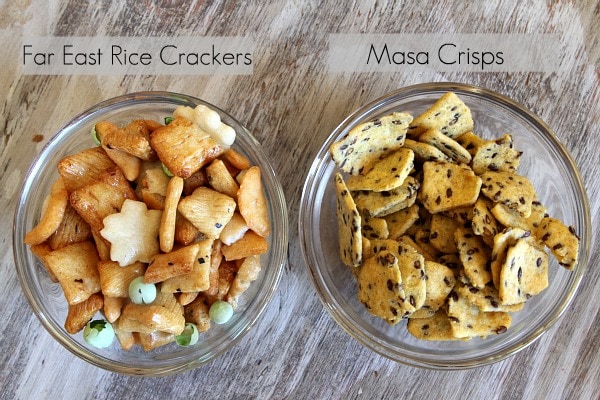 If you've ever had the Chinese Rice Crackers, that's what these taste like.  I chowed down on these.  Another of my favorites though was these masa crisps.  They taste like corn chips!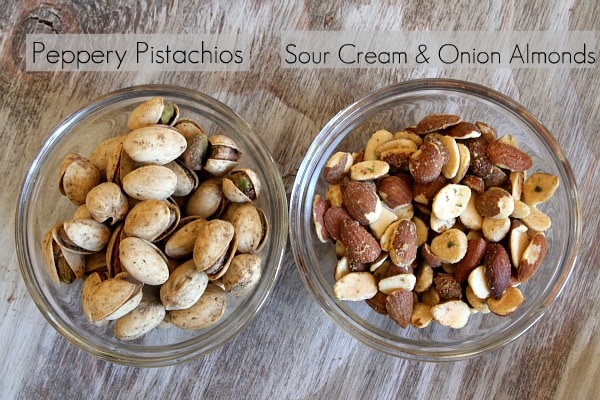 Both of these "flavored" nuts were very good, especially the sour cream and onion almonds!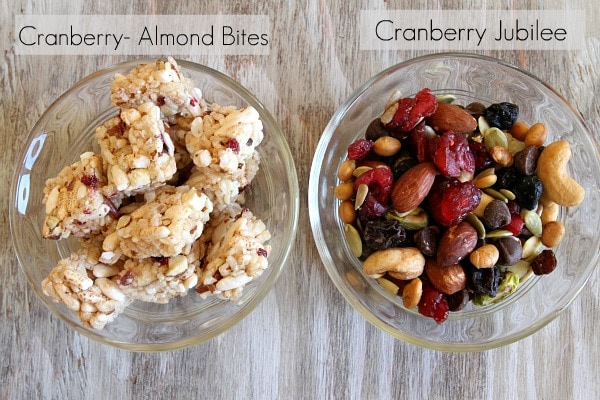 The best way to describe these Cranberry-Almond Bites is that they're like healthy, mini Rice Krispie Treats.  They're light and crunchy.  The kiddo enjoyed this one too.  The cranberry-nut mix was nice to pick around and eat the goodies that you like best… then give the rest to your husband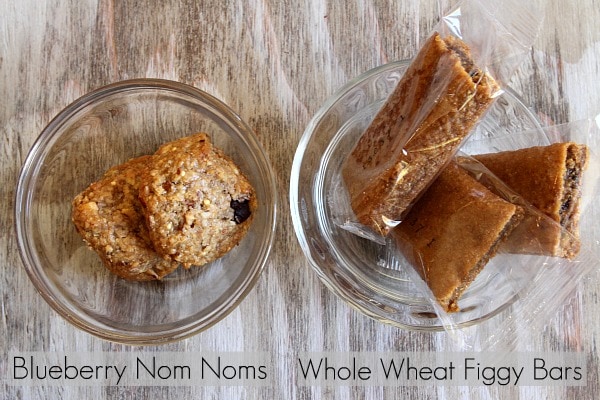 Here are the cookie-like snacks of the bunch that I sampled.  The Blueberry Nom Noms were surprisingly filling.  I really didn't need to eat more than one for a snack.  And same goes for the Figgy Bars.  They are both delicious (we kind of fought over who got to eat these in our house!)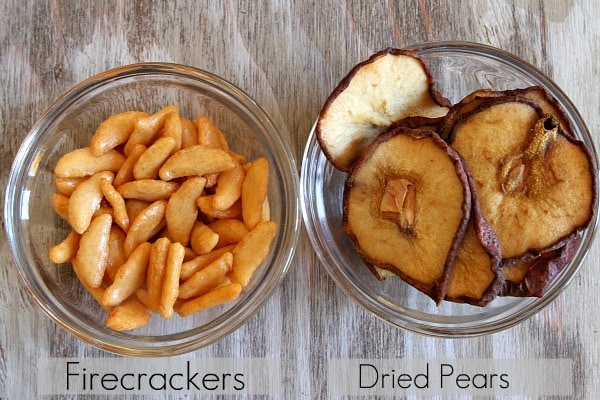 My husbands favorite was the Firecrackers- a rice cracker flavored with soy sauce, garlic and paprika.  The calorie count on this one is so low (35 calories for 75 pieces), yet it's a satisfying crunchy snack.  The only snack that none of us cared for all that much was the dried pears.  Our family thought they just weren't all that great.
I've only covered 11 of the 75 healthy snacks that they offer.  So there is plenty of room to order to suite your own taste!  Or maybe you'll win this giveaway!  Details below…

*NOTE: The widget above sometimes takes a few seconds to load. If your computer is not successful at loading the widget, you can also view the widget and enter > HERE.
SPECIAL OFFER: If you'd like to order a healthy snack subscription from NatureBox, use discount code: RECIPEGIRL when you order to receive 30% off your first delivery.
ORDER > HERE!
Disclosure:  This post is sponsored by NatureBox.  I agreed to sample their products and share with my readers if I liked it and felt like my readers would enjoy learning about it as well.  Turns out I did like it, so I hope you'll check them out too.  NatureBox is supplying the giveaway for this post.