Giveaway (closed): Magnabilities Gift Card + Recipe Girl Cookbook
Yesterday was such a fun day indeed… the launch of The Recipe Girl Cookbook was official, and friends emailed me and tweeted at me all day long that the book had been delivered to their homes.  What a great feeling to finally (FINALLY) be able to share with all of you what has been brewing for a very long time.  I really hope you love the book, and if you haven't picked it up yet – you can order it through Amazon, Barnes & Noble and Indie Bound.  I stopped by a local bookstore last night to see if they were carrying the book.  They had one copy, and it was already on reserve for someone… so you can bug your local bookstore to carry the book if you don't see it on shelves.  On with the celebration!  Here's another giveaway for one of my favorite things!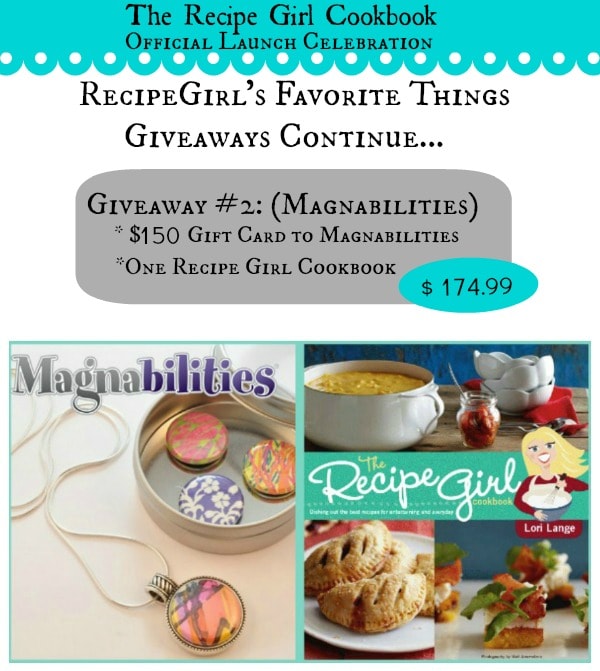 Have you heard of Magnabilities?  Yeah, I hadn't either.  My sister Susie started buying these cute necklaces with interchangeable magnets, and then she got one for me for Christmas, and now I'm hooked on them too!  They definitely fit into the category of my FAVORITE THINGS!
You can check their store-locator to see if there is a place locally to purchase Magnabilities, or you can order on their website.  There is a cute story behind how they started their business (you've gotta love a cute story…).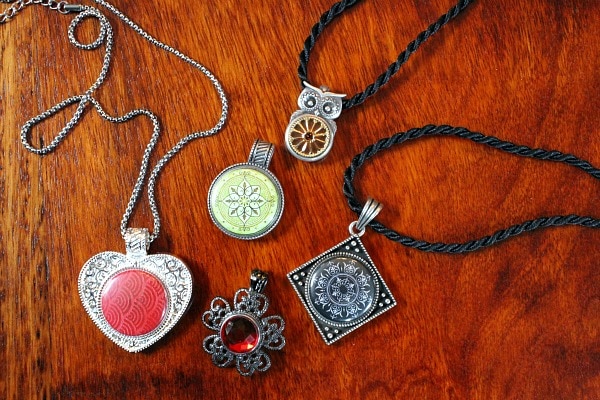 The online store sells chains and acrylic ropes to string the pendants for necklaces.  These are the ones that I have so far.  The little round magnets are sold separately- you just pop them out to change the color/style for whatever the mood strikes!  they also offer pins/brooches, bracelets, rings and earrings.  I only have the necklaces so far.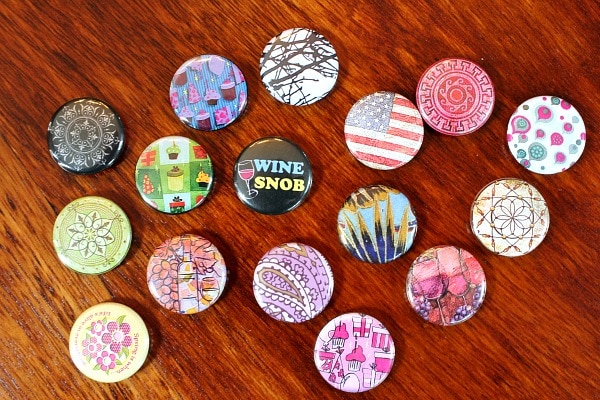 There are a million kinds of magnets- I seriously don't have hardly any at all.  There are sports-themed ones and flowers and even magnets with little rhinestones.

And the cutest thing of all is that you can download your own photo or business logo to make a custom magnet of your own.  HOW CUTE IS THIS RECIPE GIRL???  If you wanted to make one of your kiddo or grandchild, that's totally doable too.  Are you loving the idea of Magnabilities as much as I am?? Would you like to have a little shopping spree on the Magnabilities website? They've teamed up with RecipeGirl to give a RecipeGirl reader one $150 Gift Card, and I'll give that winner one signed Recipe Girl Cookbook!
Please use the widget below for multiple chances to win! Please note that the widget sometimes takes a few moments to appear. If you have trouble seeing the widget on your computer, you can always enter HERE instead.
Magnabilities +
Recipe Girl Cookbook Giveaway
Details:  This giveaway is open to anyone 18 years or older, internationally.   One winner will be chosen at random on the evening of Saturday, April 20th.  For more details, click "official rules" on the widget.

There are quite a few recipes from The Recipe Girl Cookbook being shared around on the internet this week. Here's another: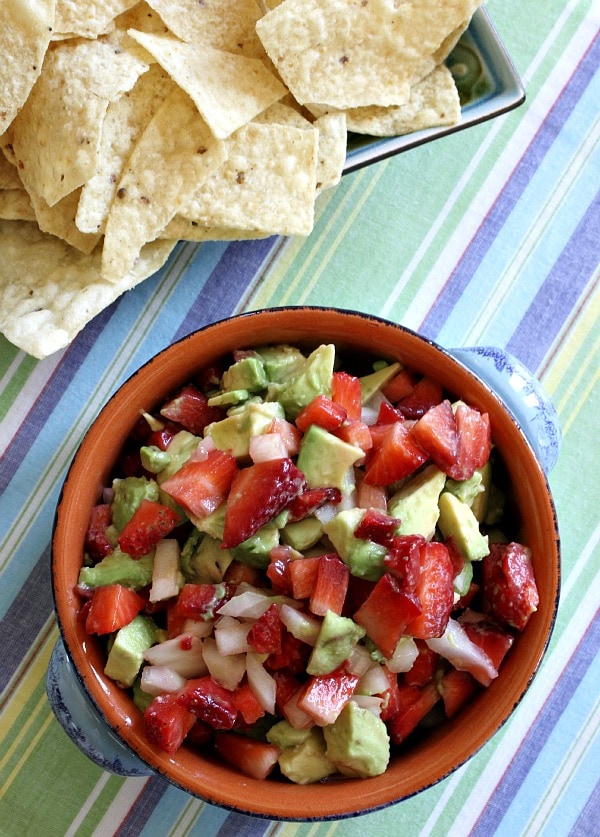 I shared this Strawberry-Avocado Salsa on Parade Magazine's Food Blog this week! Check it out > Strawberry- Avocado Salsa Recipe
THERE'S MORE! 6 of my blogging friends are celebrating The Recipe Girl Cookbook this week too!  They'll each be sharing a recipe from the book + a giveaway for a KitchenAid Blender and a Recipe Girl Cookbook.  Be sure to check them out!  The Recipe Girl Cookbook is available through Amazon, Barnes & Noble and Indie Bound.  
Disclosure:  Magnabilities sent me a few samples of their product for review (though I had already owned some of it and loved it!),  and they are providing the Gift Card for the Recipe Girl Cookbook Launch celebration.  All opinions shared about Magnabilities are my own.  The cookbook is provided by RecipeGirl.  Amazon affiliate links are included within this post.
31 Responses to "Giveaway (closed): Magnabilities Gift Card + Recipe Girl Cookbook"