Delallo Authentic Italian Food Products Giveaway (value: $150+)- ENDED
This giveaway has ended.
Happy Sunday, and Happy Holidays to you!  Here we are with Giveaway #6 on RecipeGirl… more of my favorite things that I'm giving away to YOU!  Read on for details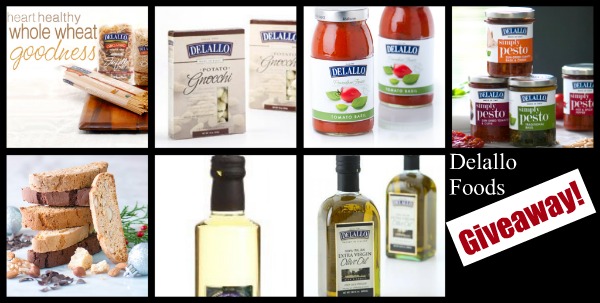 Today's giveaway features some hand-picked products by Delallo Authentic Italian Foods.  I've tried many of their products, and I'm absolutely enamored with them all.  You can find their products in specialty markets and in some markets that carry some of the nicer brands.  You'll have to see if your local markets carry the Delallo brand.  They should be!  Here are all of the things that Delallo is offering for a RecipeGirl Giveaway! ::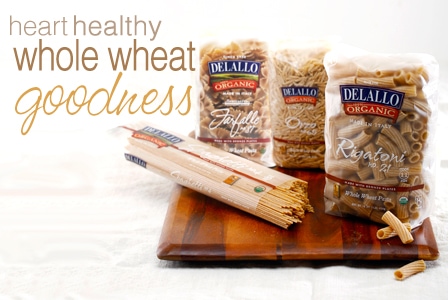 #1:  8 packages of whole wheat pasta:  This is the only brand of whole wheat pasta that I have been able to rave about.  It's great!
– spaghetti
– linguine
– penne
– orzo
– fusilli
– orecchiete
– farfalle
-No Boil Lasagna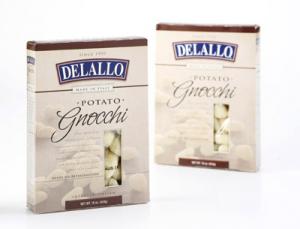 #2:  Potato Gnocchi: I tried the gnocchi one night for dinner with Alfredo Sauce.  Fabulous.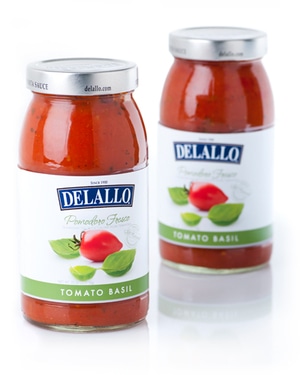 #3:  3 Pomodoro Fresco:  These are assorted gourmet pasta sauces.  YUM.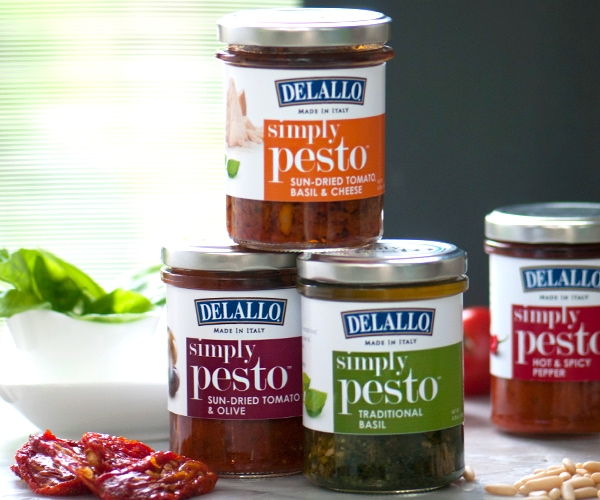 #4:  7 Simply Pesto:  I haven't tried these yet, but I can't wait to!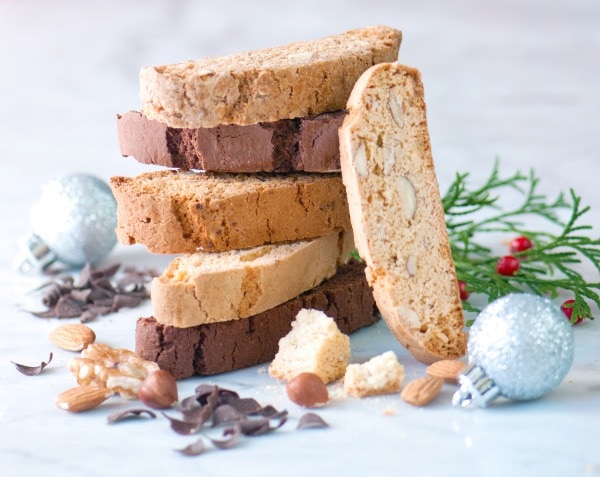 #5:  Biscotti Lovers:  We tried almond and chocolate biscotti from Delallo and LOVED them both.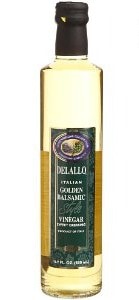 #6:  Golden Balsamic (8.5 oz):  I have yet to try this one, but it's beautiful!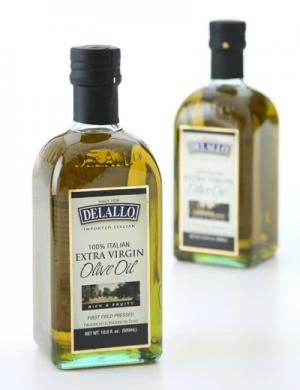 #7:  Extra Virgin Olive Oil (16.9 oz):  This is now the olive oil that sits on my counter.  It's great!
All of the items described above are included in today's giveaway!  Please use the widget below for several chances to enter to win this great prize package:
Details:  This giveaway is open to anyone with a USA mailing address.  One winner will be chosen- and that winner will receive the products listed on the giveaway post from Delallo Authentic Italian Foods. The winner will be chosen randomly via random.org and will be contacted via email. The winner will have 48 hours to respond to the email before another winner is chosen in their place. Be sure to check your junk mail! Winner will be announced on the widget just as soon as contact is made and the winner has been confirmed. This giveaway is being provided by Delallo Authentic Italian Foods.  Giveaway ends Saturday, Dec. 21st. GOOD LUCK!
Disclosure: This giveaway is being sponsored by Delallo Authentic Italian Foods. They are providing the products for this giveaway. I was not compensated to talk about their products. They are a product that I know and love and use often in my kitchen!
61 Responses to "Delallo Authentic Italian Food Products Giveaway (value: $150+)- ENDED"
Leave a Comment