Harry and David Royal Riviera Pears Giveaway
I'm sharing another giveaway today… to help make your holidays happy. This giveaway is for a box of Royal Riviera Pears from Harry and David.
Once upon a time a long time ago, I wouldn't eat pears.  They were different than apples, and my family only ate apples!  It wasn't until a friend gifted me a box of Harry and David pears that I came to like them (love them!)  Harry and David's Royal Riviera pears are sweet and perfect every time.  When you let them ripen a little, you can eat them with a spoon!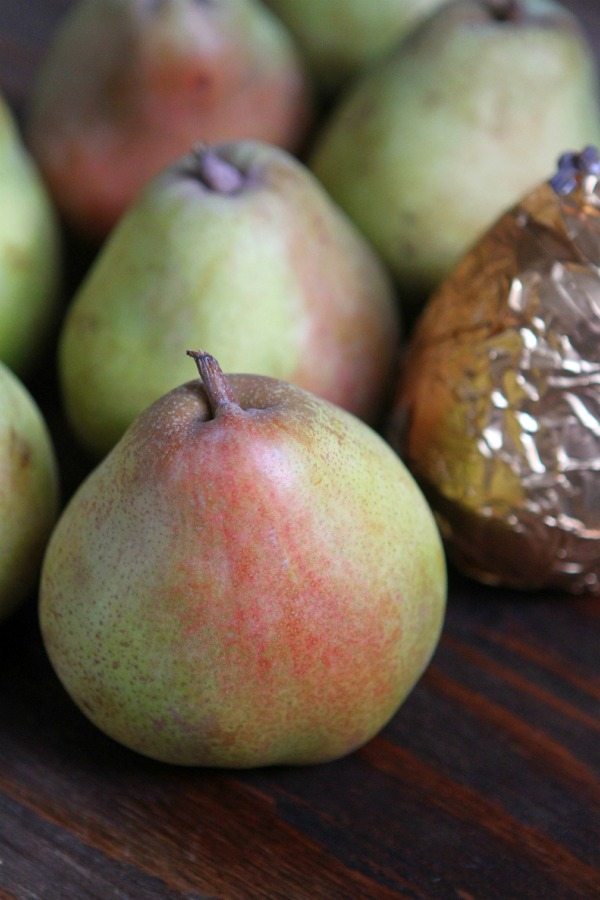 Harry & David's pears are included in just about every Harry & David gift basket, and like most tree fruit, they're not genetically modified (non-GMO). You know those Fruit of the Month Clubs you've heard about and maybe have been gifted at one time or another? Harry & David invented that concept! At least one shipment of their pears is sent to every member of their fruit of the month clubs.
They don't pay me to say good things about them. I have just always, always loved this company, and I actually had the experience of visiting their orchards and headquarters in Medford, Oregon a couple of years ago. They're just all around good people and they have quality products.  And their products make great holiday gifts!
Giveaway time! Please let the widget load below and use it to give yourself several entries into this giveaway. This giveaway is for USA residents only. GOOD LUCK!
Disclosure and details: This giveaway is open to anyone with a USA mailing address. One winner will be chosen- and that winner will receive one box of organic Royal Riviera Pears from Harry & David. The winner will be chosen randomly via random.org and will be contacted via email. The winner will have 48 hours to respond to the email before another winner is chosen in their place. Be sure to check your junk mail! Winner will be announced on the widget just as soon as contact is made and the winner has been confirmed. This giveaway is being provided by Harry & David. GOOD LUCK!
16 Responses to "Harry and David Royal Riviera Pears Giveaway"
Leave a Comment