KitchenAid Nespresso Giveaway
Dear Coffee Lovers:  Today's post is for you!  I'm sooooo excited today to host a giveaway for a $499 Nespresso® machine by KitchenAid!  For details about how to enter the giveaway, scroll to the end of this post.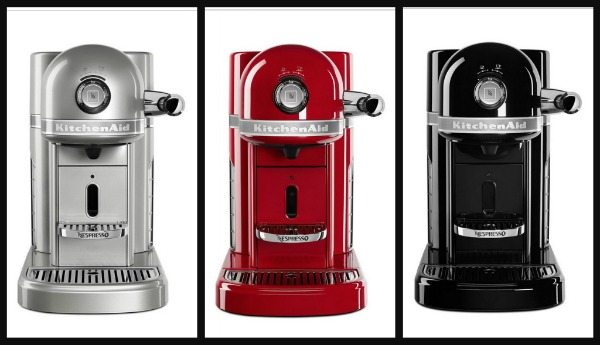 Nespresso® is a unique system that creates the perfect espresso.  All Nespresso® machines are equipped with a unique system that allows for all aromas to be extracted from each capsule to give the coffee body and create an exceptionally thick and smooth crema.  Nespresso® offers 21 varieties of Grand Crus.  I was really excited to learn that they offer a decaffeinated variety since my body can't handle caffeine all that well.  The machine is offered in these three colors.  Which is your favorite?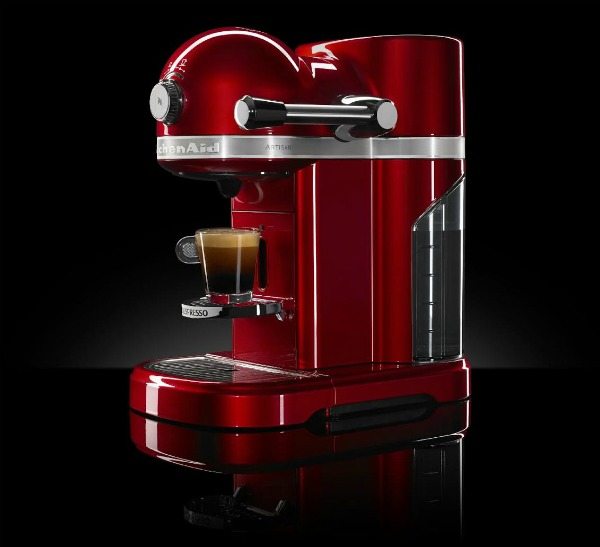 Isn't it gorgeous?!!
Here's my new Nespresso® machine from KitchenAid.  I chose RED, of course… and I love how it brightens up my kitchen!  My husband is a "coffee every day" kind of person, and I'm a "coffee every once in a while" kind of person.  This machine turned me into a "coffee fairly often" kind of person rather quickly!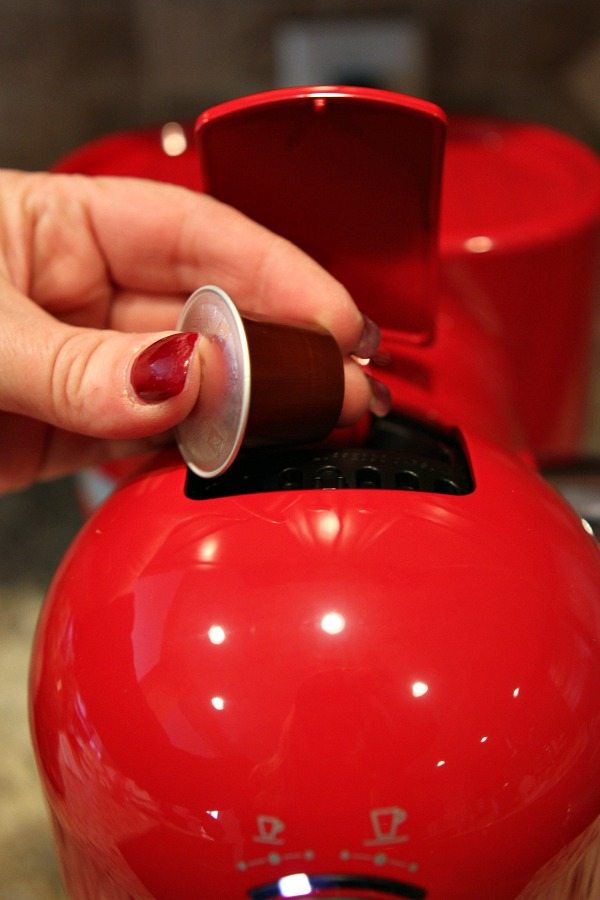 It's so easy to operate.  To make an espresso, you just add water to the tank in the back of the machine, pop one of the little Nespresso capsules into the top, choose the desired cup size, pull the handle down, and press start.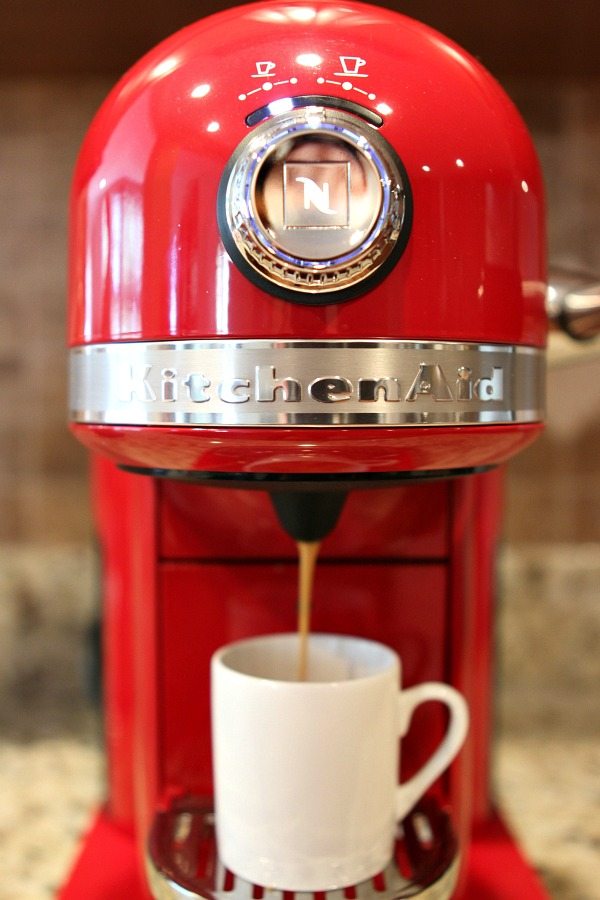 The espresso begins brewing immediately and is finished in about 10 seconds!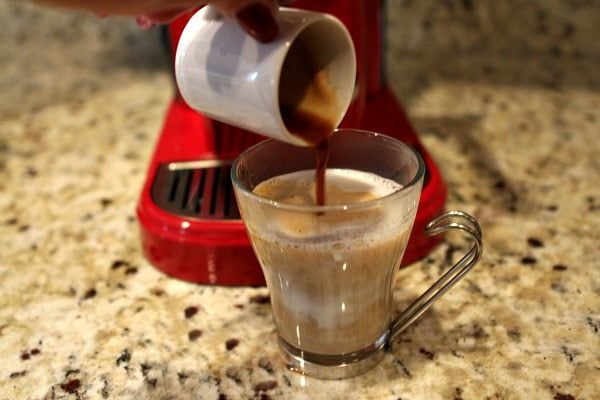 My favorite way to drink it:  Heat up some milk, and add the brewed espresso.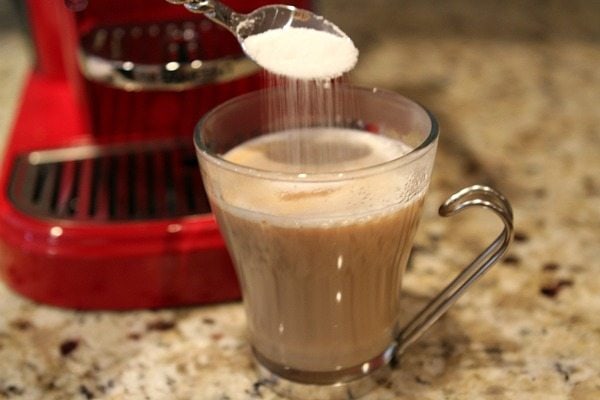 Add sugar, stir and drink.  It's my new favorite afternoon treat!  My husband enjoys the espresso freshly brewed out of the machine for sipping.  He's a total coffee guy, so he's into that bold flavor.  We love our new KitchenAid® Nespresso® machine!
And now for the details of the giveaway!
KitchenAid is giving one lucky RecipeGirl reader a Nespresso® by KitchenAid®. Use the widget below (give it a few seconds to appear) to enter this giveaway. GOOD LUCK!
This giveaway is open to USA residents only. It will close on Sunday, March 15, 2014.  One winner will be chosen- and that winner will have their choice of a Nespresso® by KitchenAid® in any of the available colors. The mixer will be shipped to the winner via UPS from KitchenAid. The winner will be chosen randomly via random.org and will be contacted via email. The winner will have 48 hours to respond to the email before another winner is chosen in their place. If you're entered, be sure to check your junk mail! Winner will be announced on the widget just as soon as contact is made and the winner has been confirmed. GOOD LUCK!
Disclosure: KitchenAid is providing a Nespresso by KitchenAid for this giveaway.  I was given one for review.  I love it!  All opinions shared about this product are my own.
15 Responses to "KitchenAid Nespresso Giveaway"
Leave a Comment