Hi Friends!
Here's my weekly post sharing about what's going on in the world of RecipeGirl, as well as some fun links to things I've come across lately. So here it goes: following are 10 things to share with you this week- everything from recipes to shopping to a few fun articles and more. There are a few affiliate links included here and there. Enjoy!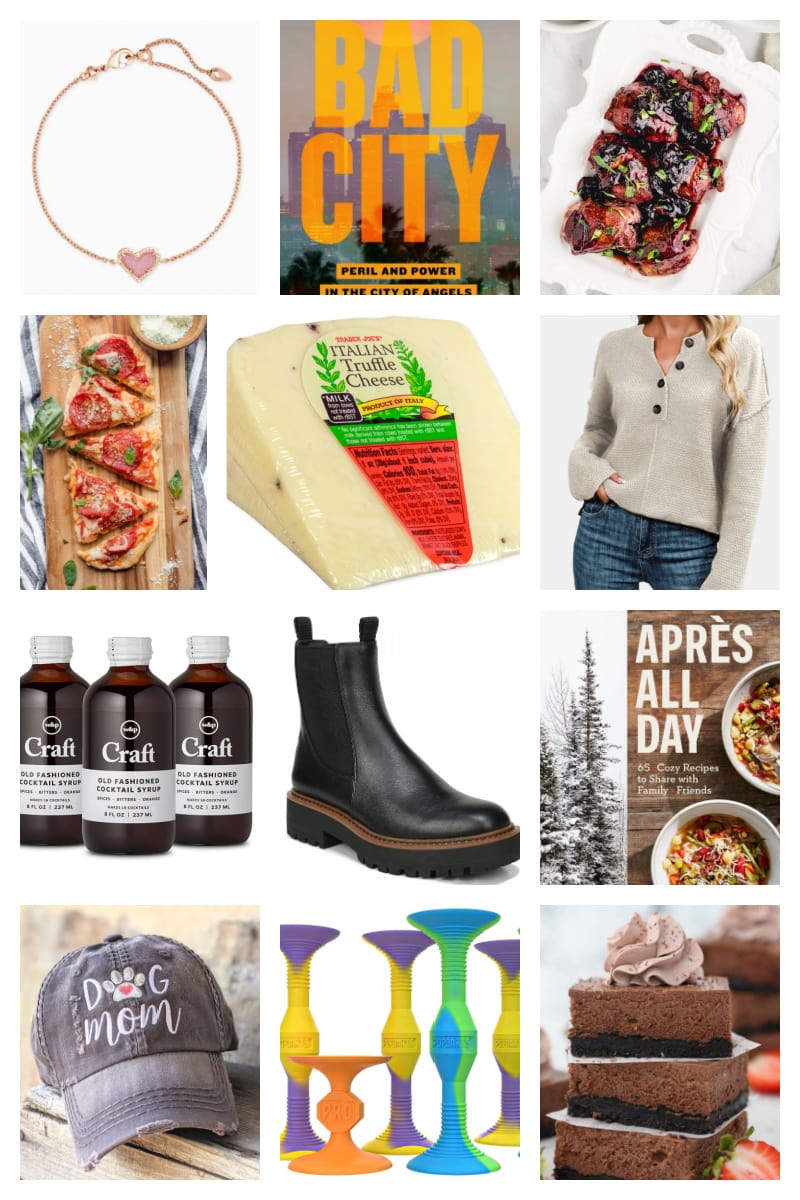 Lighter Dinner Recipes!

Fun Shopping Finds:

Instagram accounts to follow:
Follow MomsOfBigs if you're a mom who has a child in their late teens or 20's.
Follow MaxTheMeatGuy if you're into meat and grilling. This guy is amazing.

What I'm watching and reading:
We are watching Yellowstone and 1923. I have talked to some people who tried to watch Yellowstone and gave up. It's such a good series. Watch it into the 2nd season, and give it a chance. 1923 is great too with Harrison Ford and Helen Mirren.
I'm finished up the audiobook of Bad City by Paul Pringle. It's an interesting (true) story about USC scandals. It's crazy/awful how many people/agencies were involved in covering them up.

Fun Recipes I've spotted on the internet this week:

Here's what's going on in my life:
Our son went back to college a couple of days ago. I'm so sad that he's gone, but I'll see him again in March and then again in May for his college graduation. It's so crazy how fast our kids grow up.
The holidays are over, and it's a New Year. That means focusing on health for me. After going through breast cancer and treatment last year, I really want to focus on losing a little weight and eating well. I walk every day, but that doesn't seem to be enough. I'll be hitting the gym and making healthy dinners!

Catch up on food-related news of the week:

Products I'm loving:
I've been using Urban Skin Clear Skin Cleansing Treatment for my nighttime face-cleansing ritual. I've been using it for about 4 weeks now, and I'm loving the way my skin feels after cleansing. It comes in a little container that has two sponges that you can just rinse off after each use. It's great for oily, blemish-prone skin.
Look for Italian Truffle Cheese at Trader Joe's. It's so good!
I got the Pop Darts game for my son for Christmas (he's 21, and he sent me the link because he thought it looked like fun). It is! It's a great family game.
We got this Craft Cocktail Syrup in a little gift package that a friend sent me, and we absolutely love it for making Old Fashioned cocktails.
My son is impossible to wake up in the morning. He asked for a really loud alarm clock. I bought him the Screaming Meanie!
Look for Kettle Foods Pepperoncini Kettle Chips at your local market. They're slightly spicy and oh so delicious!

Bake this week:

Next Week's Recipes:
On RecipeGirl: Chocolate Glazed Cake, Chipotle Beer Shrimp Pasta, Honey Banana Muffins
On RecipeBoy: Gluten Free Banana Bread
On RecipesForHolidays: Apricot Shortbread Bars for National Apricot Day!
Have a wonderful week!
XO
Lori (RecipeGirl)