Hi Friends!
Here's my weekly post sharing about what's going on in the world of RecipeGirl, as well as some fun links to things I've come across lately. So here it goes: following are 10 things to share with you this week- everything from recipes to shopping to a few fun articles and more. There are a few affiliate links included here and there. Enjoy!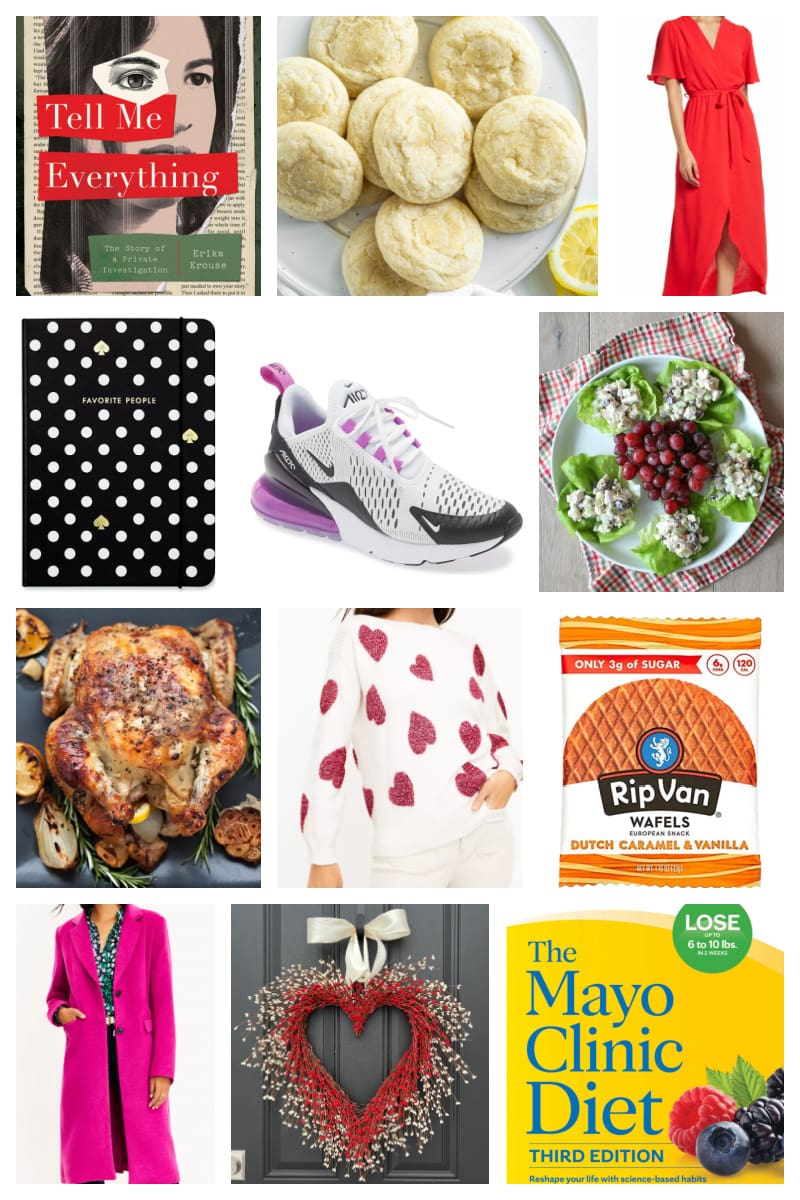 Favorite Salad Recipes!

Fun Shopping Finds:

Instagram accounts to follow:

What I'm watching and reading:
I'm obsessed with Emily in Paris! I'm in the middle of the current season, and I just never want it to end. The show is fabulous, and the outfits are amazing too.
I just finished listening to the audiobook, Tell Me Everything by Erika Krouse. Has anyone else read this?

Part memoir and part literary true crime,

Tell Me Everything

is the mesmerizing story of a landmark sexual assault investigation and the female private investigator who helped crack it open.

I really wanted to like this book. I trudged through to the end, but I was just not interested in the author's life. It was weird to combine her memoir with an investigation. It just wasn't all that compelling.

Fun Recipes I've spotted on the internet this week:

Here's what's going on in my life:
My brand new car was rear ended (insert sad face here!) It's still drivable, but so disappointing. The dealer says they cannot fix it until May. That's awful, isn't it?! I'm just trying to look at the bright side– no one was hurt, and the person who hit me has good insurance and is communicative.
I still haven't been back to the gym, but I've been super diligent about walking 5 full miles every day at a fast pace. I drag my dog with me, so she's pretty fit, LOL.

Catch up on food-related news of the week:

Products I'm loving:

Bake this week:

Next Week's Recipes:
On RecipeGirl: Pizzette with Gorgonzola, Tomato and Basil, Pan Seared Ribeye Steak with Balsamic Onion and Tomato Salsa, Mushroom-Dill Scalloped Potatoes
On RecipeBoy: Grandma's Cinnamon Toast
On RecipesForHolidays: 25 Ways to Make Bagels for National Bagel Day!
Have a wonderful week!
XO
Lori (RecipeGirl)