Hi Friends!
Here's my weekly post sharing about what's going on in the world of RecipeGirl, as well as some fun links to things I've come across lately. So here it goes: following are 10 things to share with you this week- everything from recipes to shopping to a few fun articles and more. There are a few affiliate links included here and there. Enjoy!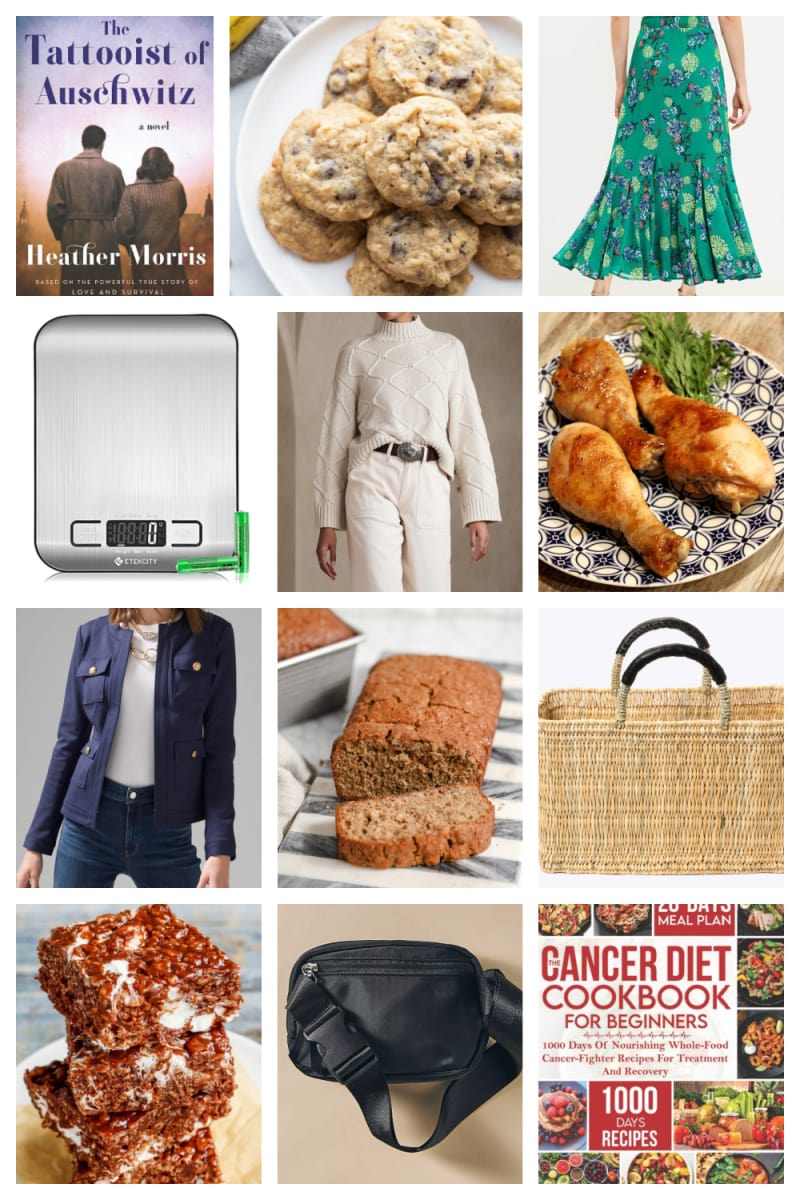 Favorite Chicken Dinners!

Fun Shopping Finds:

Instagram accounts to follow:

What I'm watching and reading:
My husband and I watched Tulsa King on Paramount, and we loved it so much! It stars Sylvester Stallone. Can't wait for another season.
I'm in the midst of listening to The Tattooist of Auschwitz by Heather Morris. Based on a true story, it was written after interviewing a real-life Holocaust survivor and tattooist. As with all Holocaust stories, it's difficult to listen to. But it's a compelling, interesting story.

Fun Recipes I've spotted on the internet this week:

Here's what's going on in my life:
This week has been all about planning upcoming vacations this year. It's so nice to be able to travel again!
I had my first mammogram since my lumpectomy last summer. All clear- phew!

Catch up on food-related news of the week:

Products I'm loving:
This belt bag is an updated version of fanny pack. Cute!
Did you know that two light string cheeses have a total of 100 calories? That's been my latest pick-me-up snack.
I'm obsessed with facial masks, so this set is fun!
Cute tote to bring to the Farmer's Market!
I've been eating a fruity grain-free cereal (Three Wishes) from Whole Foods. It's not bad- it's lower calorie and it's great with unsweetened vanilla almond milk!
I bought a new food scale for my kitchen.

Bake this week:

Next Week's Recipes:
On RecipeGirl: Sausage and Pepper Stew, Ziti with Vodka Sauce and Caesar Salad with Balsamic Dressing and Parmesan Croutons
On RecipeBoy: Bacon Cheeseburger Pasta
On RecipesForHolidays: White Bean Chicken Chili for National Chili Day!
Have a wonderful week!
XO
Lori (RecipeGirl)