Hi Friends!
Here's my weekly post sharing about what's going on in the world of RecipeGirl, as well as some fun links to things I've come across lately. So here it goes: following are 10 things to share with you this week- everything from recipes to shopping to a few fun articles and more. There are a few affiliate links included here and there. Enjoy!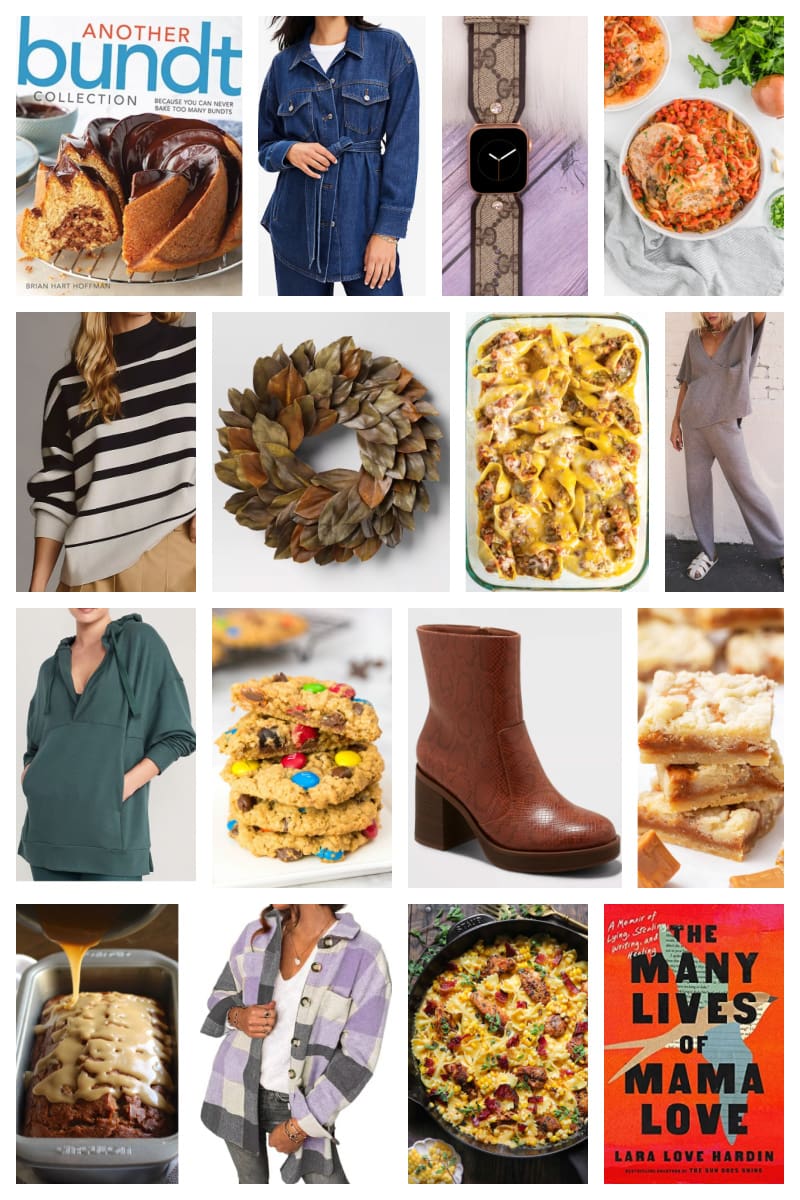 Recipes for Easy Back-to-School Dinners!

Fun Shopping Finds:

Instagram accounts to follow:
Follow @harlanCohen for really great tips for kids (and parents) who are just starting college.
Follow @NinjaCue for a focus on grilling and BBQ videos.

What I'm watching and reading:
I'm watching season 9 of Alone. It's set in Labrador (Eastern Canada). A bunch of contestants are dropped in the wilderness, and they have to figure out how to survive for 100 days as a contest to win $500,000. I've watched several seasons of this, and I enjoy it!
I'm not currently reading anything new, but I thought I'd recommend my sister Susie's latest 5-star review: The Many Lives of Mama Love by Lara Love Hardin.

Fun Recipes I've spotted on the internet this week:

Here's what's going on in my life:
I'm currently on vacation in the middle of France! You can assume that I'm eating croissants, drinking wine and seeing all the sights! I'll be sharing more about that later.

Catch up on food-related news of the week:

Products I'm loving:
I love, love, LOVE these upcycled designer Apple watch bands!
This Lego Thanksgiving centerpiece would be a fun one for the kids (or grandkids) to make for your holiday dinner table!
You must try Pineapple flavored Spindrift (flavored sparkling water)! It has great pineapple flavor and next-to-nothing calories.
Have you ever wanted to make your own pasta? This pasta machine has great reviews.
If you do not have a steamer for your clothes yet, you are missing out. This is so easy to use!
Look for Kinder's Japanese BBQ seasoning (Walmart or your local market). It's a great, flavorful spice for chicken and veggies!
Here's a lovely fall wreath.
This fall doormat is cute too.

Bake some cookies this week!

Next Week's Recipes:
On RecipeGirl: French Onion Sheet Pan Chicken, Ratatouille and Strawberry Cream Cheese Crepes
On RecipeBoy: Cinnamon Toast Zucchini Bread
On RecipesForHolidays: 36 Ways to Have Beer for Dinner (for National Beer Lover's Day!)
Have a wonderful week!
XO
Lori (RecipeGirl)