Hi Friends!
Here's my weekly post sharing about what's going on in the world of RecipeGirl, as well as some fun links to things I've come across lately. So here it goes: following are 10 things to share with you this week- everything from recipes to shopping to a few fun articles and more. There are a few affiliate links included here and there. Enjoy!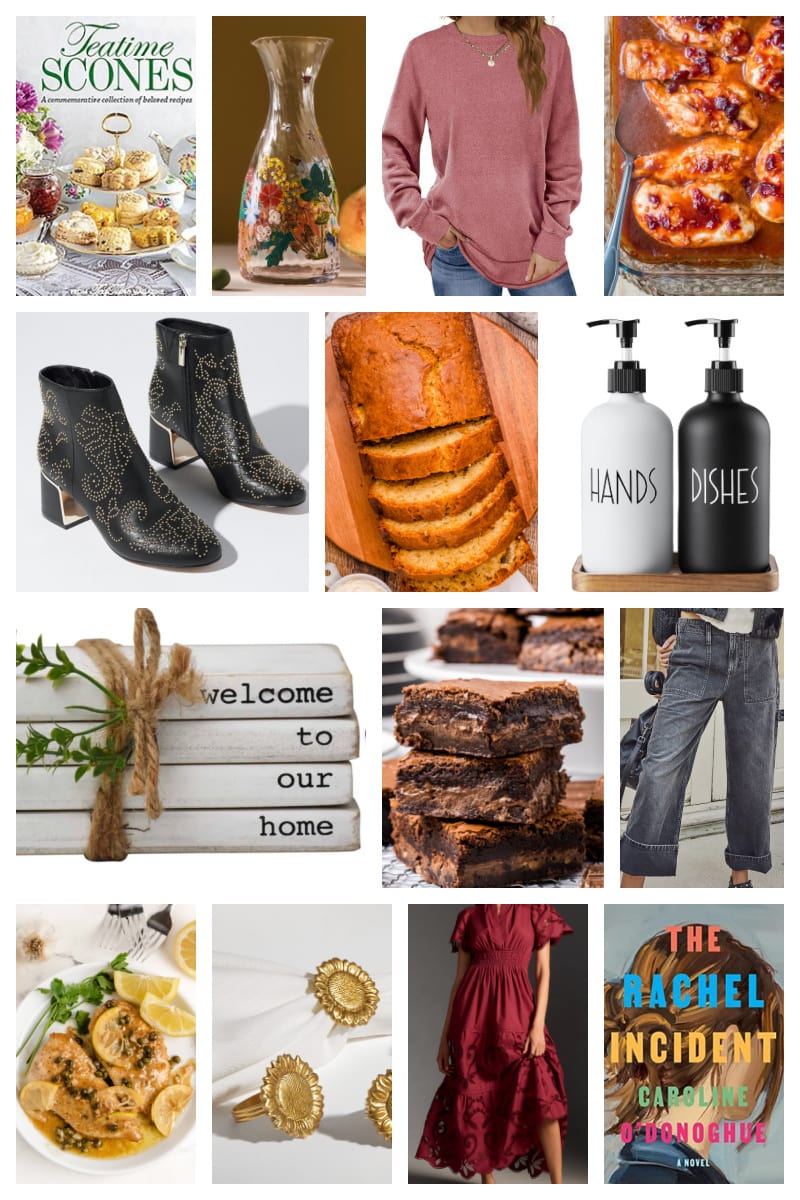 Recipes for an Easy Chicken Dinner!

Fun Shopping Finds:

Instagram accounts to follow:

What I'm watching and reading:
I haven't started watching it quite yet, but my friend recommended Mare of Easttown (with Kate Winslet) on Max. I will be starting that one soon!
Since I have been traveling, there are no new books on my radar. But I'd like to recommend another one that my sister Susie is recommending. You can read her 5-star review about The Rachel Incident by Caroline O'Donoghue and see if it's something you'd like to read!

Fun Recipes I've spotted on the internet this week:

Here's what's going on in my life:
I'm still on vacation in France (currently in Bordeaux). Next I'm headed to Normandy and then Paris to end the trip. I'll be writing about it all, so stay tuned! If you'd like to see what I'm doing live in France, you can follow my Instagram stories… where I am sharing a lot about my trip!

Catch up on food-related news of the week:

Products I'm loving:

It's time to bake brownies!

Next Week's Recipes:
On RecipeGirl: Chicken Fricassee, French Almond Cake and Coq au Vin
On RecipeBoy: Blueberry Buckle
On RecipesForHolidays: Cinnamon Raisin Quick Bread (for National Cinnamon Raisin Bread Day!)
Have a wonderful week!
XO
Lori (RecipeGirl)