Hi Friends!
Here's my weekly post sharing about what's going on in the world of RecipeGirl, as well as some fun links to things I've come across lately. So here it goes: following are 10 things to share with you this week- everything from recipes to shopping to a few fun articles and more. There are a few affiliate links included here and there. Enjoy!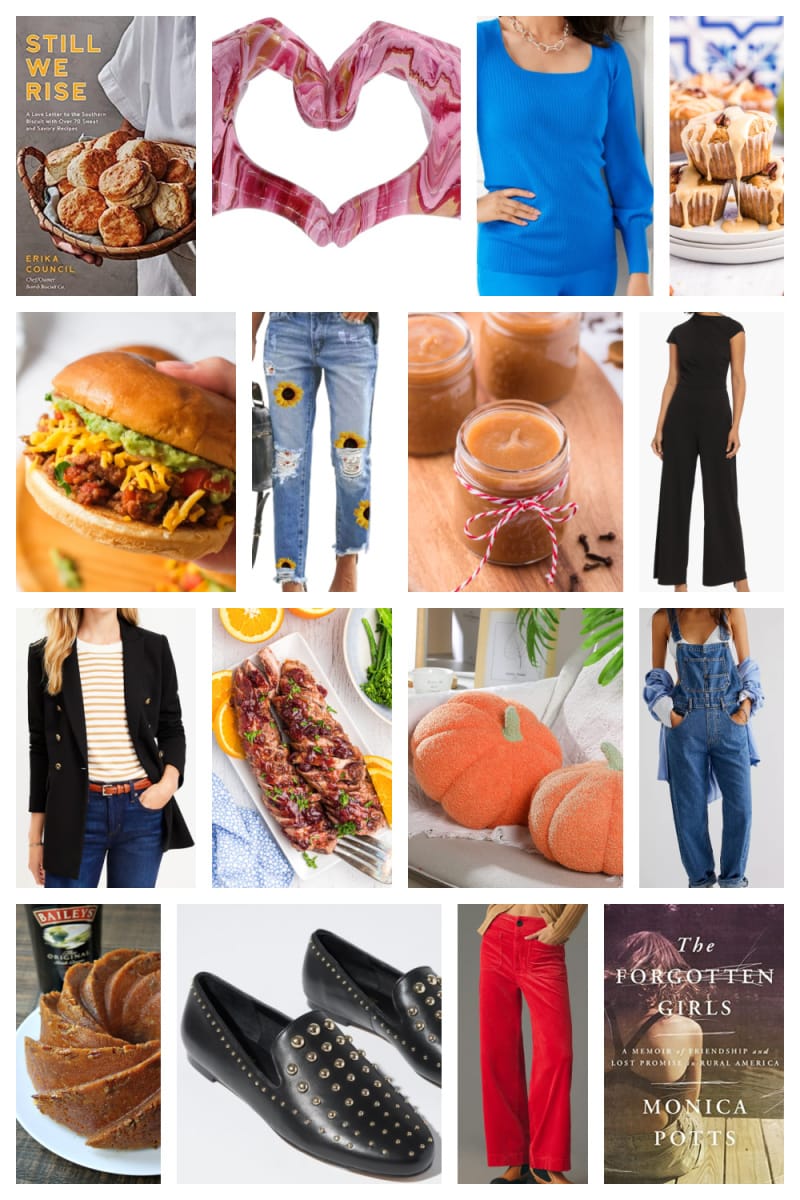 The Best Recipes for Kicking Off the Fall Season!

Fun Shopping Finds:

Instagram accounts to follow:

What I'm watching and reading:
Have you seen Sneaky Pete on Amazon Prime? It's a favorite of mine.
I've just started listening to The Forgotten Girls by Monica Potts. It's a memoir about two good friends who grew up in Arkansas- one went off to college and one did not.

Fun Recipes I've spotted on the internet this week:

Here's what's going on in my life:
I am currently in Dallas visiting my son for a couple days. My two week vacation in France was fabulous. I'm exhausted, and I miss pastries and wine already (haha). Soon I will be sharing all about my trip in my travel section, so be on the lookout for my travel posts!

Catch up on food-related news of the week:

Products I'm loving:
Cute home decor!
This colorful dinnerware set is so pretty!
Look for Lindsay brand green ripe pitted olives in the can (in your market's olive section). They are delicious added to a charcuterie board!
I really love this tray for the bathtub.
These pumpkin throw pillows are fabulous for fall.
Look for Bill Bailey's Carne Asada in the fresh food section at Costco. We make this often!
These skeleton wine glasses are perfect for Halloween!
Here's a travel pillow that has been recommended to me. Let me know if you try it first!

Let's bake a bundt cake!

Next Week's Recipes:
On RecipeGirl: Apple Tarte Tatin, Cauliflower with Capers and Homemade Pancake Mix
On RecipeBoy: Chicken Apple Salad
On RecipesForHolidays: 33 Best Cheeseburger Recipes (for National Cheeseburger Day!)
Have a wonderful week!
XO
Lori (RecipeGirl)