Hi Friends!
Here's my weekly post sharing about what's going on in the world of RecipeGirl, as well as some fun links to things I've come across lately. So here it goes: following are 10 things to share with you this week- everything from recipes to shopping to a few fun articles and more. There are a few affiliate links included here and there. Enjoy!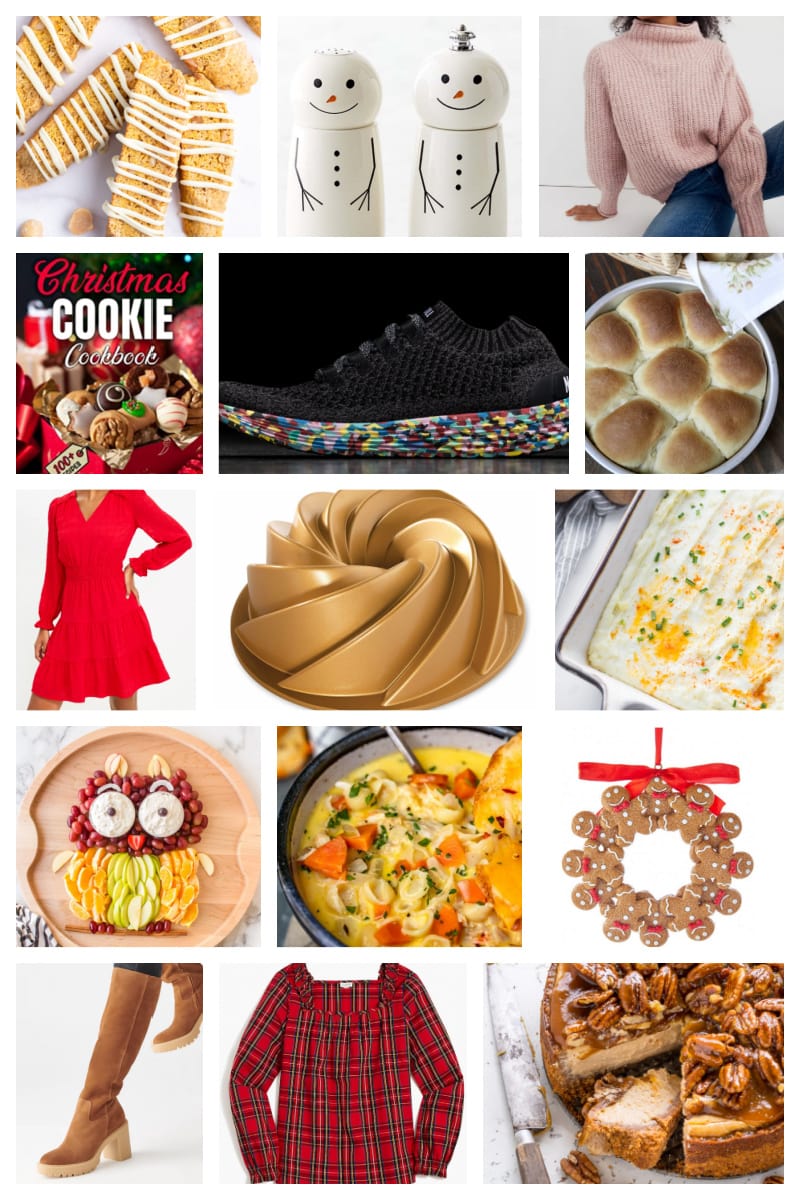 The Best Thanksgiving Side Dish Recipes:

Fun Shopping Finds:

Instagram accounts to follow:

What I'm watching and reading:
Yellowstone is back (Paramount)! We've been watching. I love it. Also, there's a new holiday movie you must watch this year. It's called Spirited, and it's on Apple + (starring Will Ferrel and Ryan Reynolds). It's a musical, and they do a great job making it funny and not cheesy. It's a cute movie.
I'm still in the middle of listening to the podcast: Your Own Backyard- The Disappearance of Kristin Smart. Man, investigators really messed this one up. I haven't gotten to the end, but it's pretty clear who the killer is according to what I've listened to so far… and he evaded authorities for too many years.

Fun Recipes I've spotted on the internet this week:

Here's what's going on in my life:
We decorated for Christmas already! And I have a lot of Christmas shopping done too. Are you an online shopper? I think you can gather from my posts that I am definitely an online shopper haha! We like to leave some treats and a cooler full of drinks outside by the front door during the holiday season. The delivery drivers can help themselves.
I have a confession to make. I'm hosting Thanksgiving, and I ordered my turkey this year (from Whole Foods). I know you're probably shocked to hear that, but I just didn't want to worry about the turkey since I won't have anyone helping me. So my hubby will pick up the turkey and bring it home already roasted to go with a bunch of fabulous, homemade side dishes and desserts!

Catch up on food-related news of the week:

Products I'm loving:

Bake this weekend:

Next Week's Recipes:
On RecipeGirl: Dulce de Leche Pumpkin Pie, Brussels Sprouts with Bacon and Hazelnuts, Cranberry Turkey Enchiladas, Next-Day Turkey Soup, Turkey-Cranberry Strudel, Peanut Butter-Chocolate Fudge and Extra Crispy Gingersnaps
On RecipeBoy: No Bake Peanut Butter Bars
On RecipesForHolidays: 36 Favorite Stuffing Recipes for Thanksgiving!
Have a wonderful week!
XO
Lori (RecipeGirl)