Here are 12 Books Recommended for Summer Reading— shared by my big sister Susie.  She is a huge reader…. HUGE.  She plows through books like crazy– all year long.  Trust me when I say that Susie is awesome at reviewing and recommending good books.  She keeps a journal of all of the books she has read, and she gives them letter grades.  These books shared today all received an "A" grade by Susie!  I hope you find a few books in her list that might interest you for summer reading.  Please let me know if you like this feature, and I'll have Susie share her book recs more often!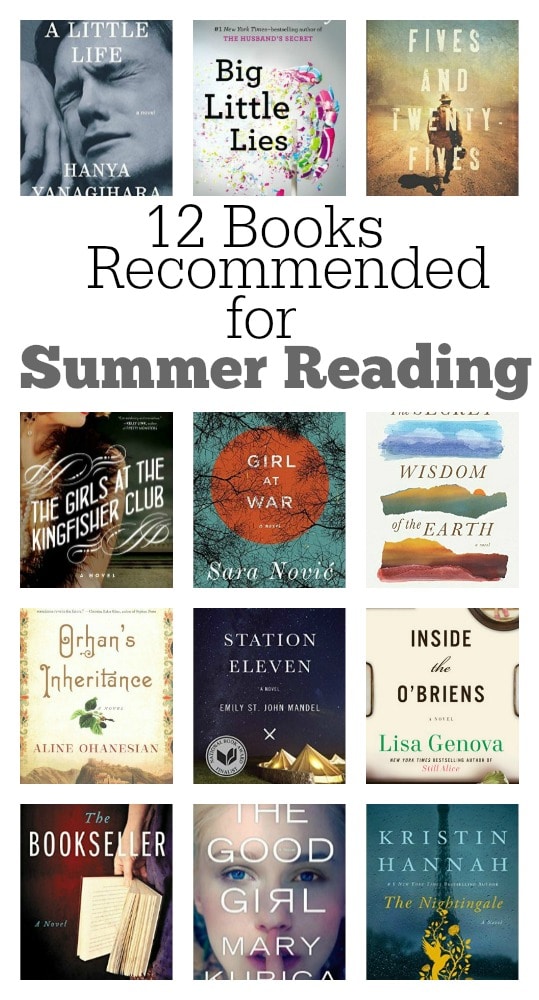 A note from Susie– How I choose the books I want to read:
I find books primarily through Goodreads and Amazon's books of the month. Goodreads sends me an email at the beginning of each month. I read about the books in their fiction and historical fiction categories. Then I go to Amazon and put the ones I think I'd like on my book wish list. I check out Amazon's Best Books of the Month list in the Literature & Fiction category, too. Many of the books are the same and I do the same thing with putting ones that look good on the wish list. (Many of the books on the list haven't been released yet.) I also sometimes look at magazine reviews and sometimes NPR has good lists. If a book keeps showing up over and over, even if I didn't think it sounded so great, I'll add it to my list. Then when I need new reading material, I'll typically go to the wish list and download 4 or 5 samples and go from there. I have so many books on my list now that if I'm not grabbed by the sample, I'll typically move on. If I buy a book and then read a reasonable chunk of it and am not liking it, I no longer force myself to finish it. There are far too many great books out there to waste time on ones you don't enjoy!  Following are my reviews and recommendations of 12 books that would be great for summer reading…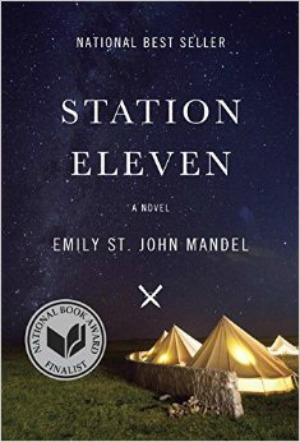 Station Eleven by Emily St. John Mandel– (grade:  A+) I loved this novel about a group of survivors in a post-apocalyptic world. The underlying premise is that a worldwide flu pandemic wiped out most of humanity. Twenty years later the story centers on Kristen, a member of a group of musicians and actors who travel and perform in small communities keeping art alive in the new, very dangerous world they live in. The story weaves threads of the past into the lives of this band of artist struggling to survive, and a strange connection ties the whole story beautifully together.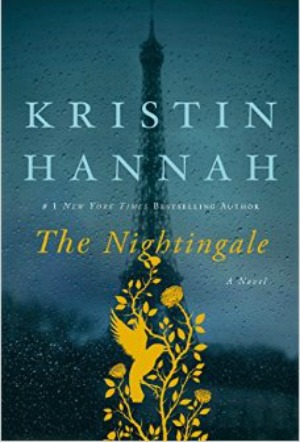 The Nightingale by Kristin Hannah – (Grade:  A+)  I am definitely a fan of World War II novels and this is one of the best I have ever read.  It is the story of two French sisters, Vianne and Isabelle. Vianne is left in a small village with her daughter when her husband is sent off to war. Before long, the Germans take over her village and a German officer requisitions her home. Vianne and her daughter must find a way to live with him. Isabelle, always a rebel, joins the French Resistance and helps downed pilots escape the Nazis. Each sister in her own way is devoted to her beliefs and her country. This is no ordinary WWII book. You will adore and admire both these women.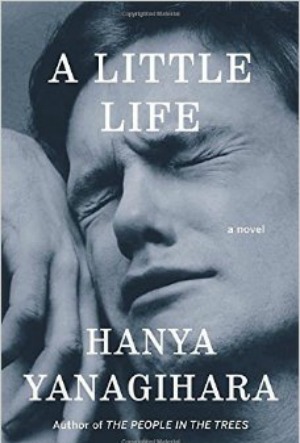 A Little Life by Hanya Yanagihara – (Grade:  A+)  I hesitated to include this book because it's not an easy book to read.  Many people won't like it. It's long, 734 pages long. The themes are harsh and upsetting, but for me, it is hands down the best book I've read in the last five years. I could not put it down and it stayed with me for weeks after I finished it. I loved all the characters despite their many flaws. The story centered on Jude (one of the most flawed but lovable characters ever written) and his three college roommates. They all end up in NYC and each has great success in their careers. The friends remain close throughout their lives as each tries to help Jude live with himself and with the past he refuses to share with anyone. I can't do it justice here. All I can say is it was a deeply moving and emotional reading experience. I never read a book twice, but this one I will!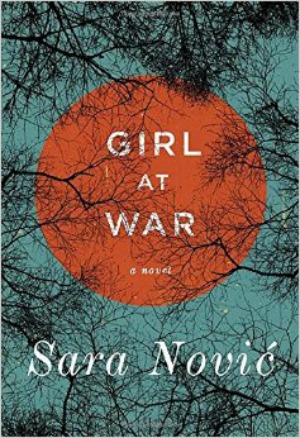 Girl at War by Sara Novic – (Grade:  A)  This is Ana's story at ten and at twenty-one. At ten she's a young, carefree girl growing up in Zagreb, Croatia when the war with Yugoslavia breaks out. Within 6 to 8 months Ana has escaped to America, but not before experiencing the horrors of war up close and personal, not before becoming proficient at breaking down a rifle by feel alone. Ten years later Ana is a NYU student haunted by the ghosts of her past. She returns to Croatia to try to make peace with the past and with the country she called home.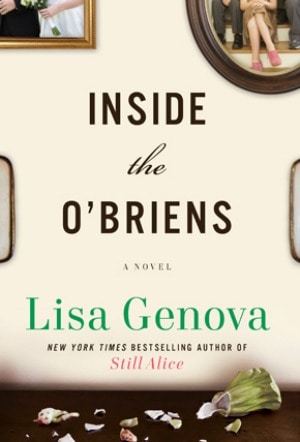 Inside the O'Brien's by Lisa Genova – (Grade:  A)  This gripping story is by the author of Still Alice, and like Still Alice if follows a family through the course of a hereditary disease, this time Huntington's. Joe, father of four and a 44-year old Charleston, MA police officer begins having strange symptoms and is eventually diagnosed with Huntington's disease. The story educates us about this horrible disease for which there is no cure and no significant treatments, but more than that it makes us question ourselves. What would we do in this situation? How would we handle it? Each of Joe's four adult children must ask themselves these questions and decide if they want to take the DNA test that will tell them if they too will get the disease and the death sentence that comes with it.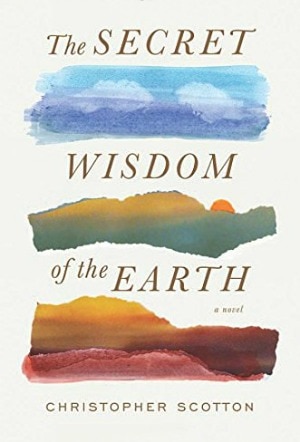 The Secret Wisdom of the Earth by Christopher Scotton – (Grade:  A)  This was a beautifully written coming of age story about Kevin, a 14-year old boy whose younger brother died in a horrible accident that Kevin feels partially responsible for. As the story opens Kevin and his grief-stricken mother go to stay with his grandfather in a small mining town in Kentucky (early 90's). "Pops" plays a role in guiding Kevin and helping him to deal with his emotions, but there is so much more to the story: a mine owner decimating the land, a murder of a beloved town citizen, and a camping trip that is not what anyone was expecting.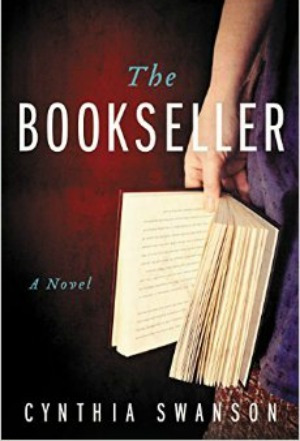 The Bookseller by Cynthia Swanson – (Grade:  A)  This is the story of a woman, Kitty/Katharyn, leading two different versions of her life in 1962-63 Denver. In "real" life she is a single mid-thirties bookstore owner. In her extremely realistic dreams she is a happily married mother of 6-year old triplets. Both lives have things that aren't perfect, but each is appealing in different ways. Throughout the story Kitty/Katharyn becomes increasingly confused about the reality of her lives.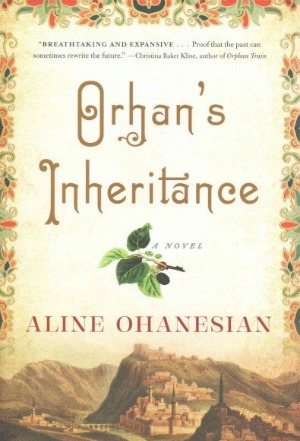 Orhan's Inheritance by Aline Ohanesian – (Grade:  A)  Set in 1990 Turkey the story opens with Orhan's grandfather leaving the family home to a woman in America that the family knows nothing about. As Orhan travels to California to meet this woman and to try to find out why his grandfather would do such a thing the story of his grandfather, Kemal, and the mystery woman, Seda, unfolds. The story moves between 1990 and WWI era Turkey. It tells the story of the large-scale genocide of Armenian Christians living in Turkey during WWI. It does so in a very personal, intimate way that educates the readers along with Orhan.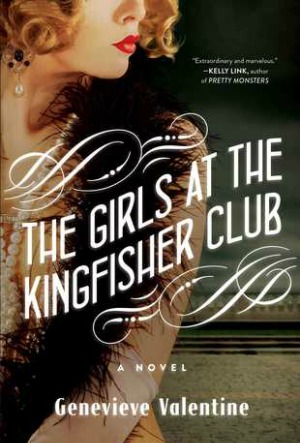 The Girls at the Kingfisher Club by Genevieve Valentine –  (Grade:  A)  To really enjoy this fun, Jazz-age book, you have to accept a couple of things without bothering to question them. First, that there are 12 sisters all living under the same roof, and second, that their rich, controlling father has essentially kept them prisoners in the top two floors of his large NY townhouse. Led by Jo, the eldest, the girls have all learned to dance by practicing with each other. On a regular basis the sisters sneak out at night and are the darlings of the speakeasies where they dance with fearless abandon. As their father becomes suspicious he plans to marry them off to the highest bidders. The sisters have other plans!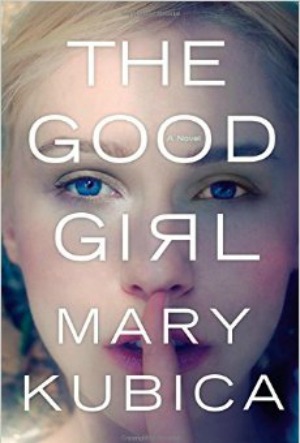 The Good Girl by Mary Kubica – (Grade:  A)  This is a "Wow!" book. I read it in a day and a half. It's the story of Mia who is the victim of what appears to be a botched kidnapping. Mia, her mother, Gabe, the police detective looking for her, and Colin, the man who took her, tell the story alternately. Colin, whose sole job was to grab Mia and turn her over to the actual kidnappers, veers from the plan and instead takes Mia away to a small cabin in Minnesota in order to keep her safe. That is just the first of many things in this story that aren't quite what they first appear to be. Excellent!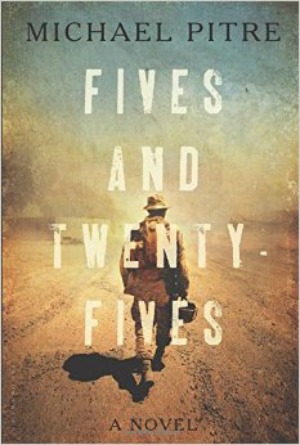 Fives and Twenty-Fives by Michael Pitre – (Grade:  A)  I really enjoyed this story about a platoon of Marines in Iraq charged with filling potholes and checking the roads for bombs. The title refers to a protocol for sweeping for mines. It was told alternately by the platoon's lieutenant, it's interpreter, and a fourth platoon member. It moved between the time they were together in Iraq and a few years later when they were back home struggling with what had happened while there and how to move on now that they're home. It was a very well told story.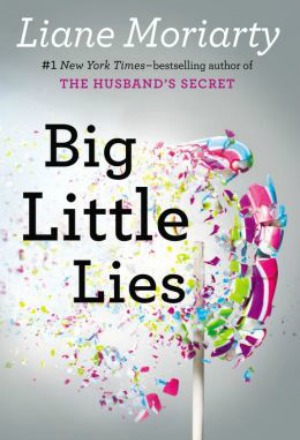 Big, Little Lies by Liane Moriarty – (Grade:  A)  Pure fun! The story centers on three Australian women each with a child in kindergarten at a very high-end school. From the very beginning, we know someone has died. We don't know who and we don't know why. Throughout the story who and why seems to shift from person to person, as we get to know these women and they get to know each other. It's a feel good, friendship story.
My goal:  to read half of these before the end of the summer!
ENJOY!
Disclosure:  There are Amazon affiliate links included within this post.