This easy, overnight recipe is delightful for a weekend breakfast or brunch: Sticky Buns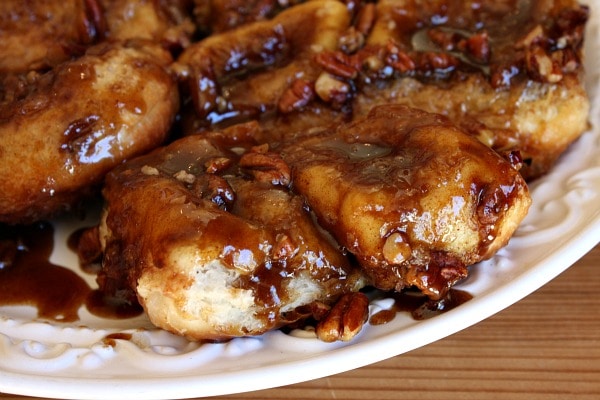 Yield: 20 rolls
Prep Time: 15 minutes + overnight resting time
Cook Time: 30 minutes
Sticky Buns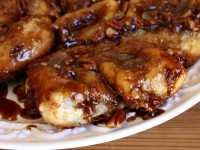 Ingredients:
20 frozen dough rolls (like Bridgeford rolls)
1 cup light brown sugar, packed
1/2 cup chopped pecans
1 small package of non-instant vanilla pudding (or divide a large package in half)
3 teaspoons cinnamon
1/2 cup (1 stick) salted butter, melted
Directions:
Spray 9x13-inch pan with nonstick spray. Place frozen rolls in the pan.
Mix the dry ingredients together (sugar, pecans, pudding and cinnamon) and sprinkle over rolls. Drizzle the melted butter over the rolls. Cover it with plastic wrap and let it sit on the counter overnight (or place it in a cool oven).
In the morning, remove the plastic wrap and bake the rolls in a preheated 350 degree oven for 30 minutes.
When rolls are done, dump them onto a large platter upside down and drizzle the extra gooey juices on top. Serve immediately.
SOURCE: RecipeGirl.com
Leave a Comment