Delicious, summery cocktails:  Santa Fe Spritzers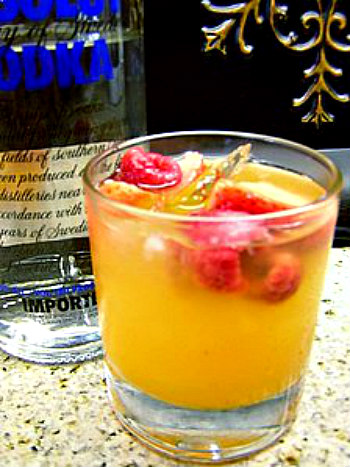 Yield: 8 servings
Prep Time: 10 minutes + freeze time
Santa Fe Spritzers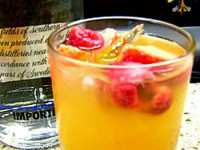 Ingredients:
2 cups fresh strawberries and fresh raspberries
2 cups apricot nectar, chilled
2 cups seltzer, chilled
2 cups ginger ale, chilled
2 cups white grape juice, chilled
1 ½ cups vodka (optional)
Directions:
Spread the strawberries and raspberries in a single layer on a baking sheet. Freeze for 8 to 10 hours. Remove the berries to a resealable plastic freezer bag and place back into the freezer.
Combine apricot nectar, seltzer, ginger ale, grape juice and vodka in a large pitcher or punch bowl and mix well. Add the frozen berries just before serving and pour into glasses or ladle into punch cups.
SOURCE:  RecipeGirl.com
Leave a Comment