Whole Grain Blackberry Spice Muffins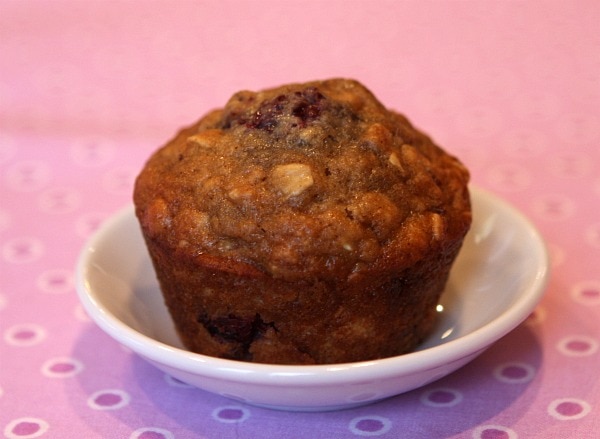 Yield: 17 servings (17 muffins)
Prep Time: 15 min
Cook Time: 19 min
Whole Grain Blackberry Spice Muffins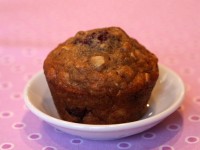 Ingredients:
1 cup whole wheat flour
1 cup all-purpose flour
1 cup oats
1 cup packed dark brown sugar
1 1/2 teaspoons baking powder
1/2 teaspoon baking soda
1/2 teaspoon salt
1/2 teaspoon allspice
1 cup nonfat milk
3 Tablespoons butter, melted
1 teaspoon vanilla extract
1 large egg, lightly beaten
1 1/2 cups frozen blackberries, chopped coarsely
1/4 cup granulated sugar
Directions:
1. Preheat oven to 375°F.
2. In a large bowl, combine flour and next 6 ingredients (through allspice). Make a well in the center of the mixture. In a small bowl, combine milk, butter, vanilla and egg; add to flour mixture, stirring until just moist. Gently stir in blackberries.
3. Spoon 1/4 cup batter into each of 17 paper-lined muffin cups sprayed with cooking spray. Bake for 16 minutes, or until center springs back when touched. Cool in pans 10 minutes on wire racks.
Tips:
*Coarsely chop blackberries, then place them back into the freezer until ready to use. If they thaw too much, they will turn your muffins purple.
Nutritional Information per serving:
Serving size: 1 muffin
Calories per serving: 166
Fat per serving: 2.66g
Saturated Fat per serving: 1.45g
Fiber per serving: 1.64g
Protein per serving: 3g
Cholesterol per serving: 18.12mg
Carbohydrates per serving: 33.23g
WW POINTS per muffin:
Points Plus Program: 4 Old Points Program: 3
Leave a Comment