A delicious cookie choice: Maple Crackletop Cookies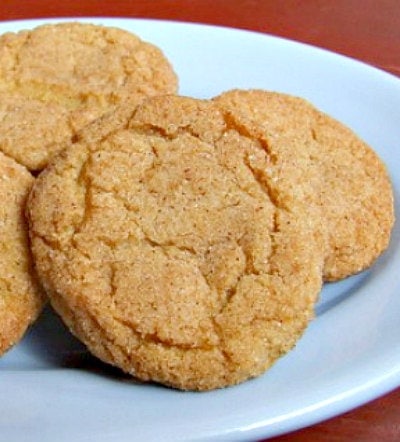 Yield: 4 to 5 dozen cookies
Maple Crackletop Cookies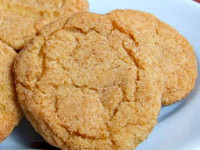 Ingredients:
4 cups all-purpose flour
2 teaspoons baking soda
1/2 teaspoon salt
1 cup shortening
1 cup brown sugar
1 cup pure maple syrup
1 large egg
1 teaspoon vanilla extract
3/4 cup granulated white sugar + 1 teaspoon ground cinnamon (for rolling)
Directions:
In a medium bowl, whisk together flour, baking soda and salt.
In a large bowl, with an electric mixer, cream together shortening and sugar until smooth. Mix in syrup, egg and vanilla. Add dry ingredients and mix well. Cover and refrigerate for a couple of hours until dough is more firm.
Preheat oven to 350°F.
Shape balls about 1-inch in diameter (or larger). Roll in sugar/cinnamon mixture.
Place on baking sheets about 2 inches apart and bake for 10 to 12 minutes, or until not doughy-looking in the middle.
If you have access to maple sugar, use that for rolling the dough balls in.
SOURCE:  Adapted from The Vermont Maple Festival Cookbook
Leave a Comment